Top 5 Things To Do in Toronto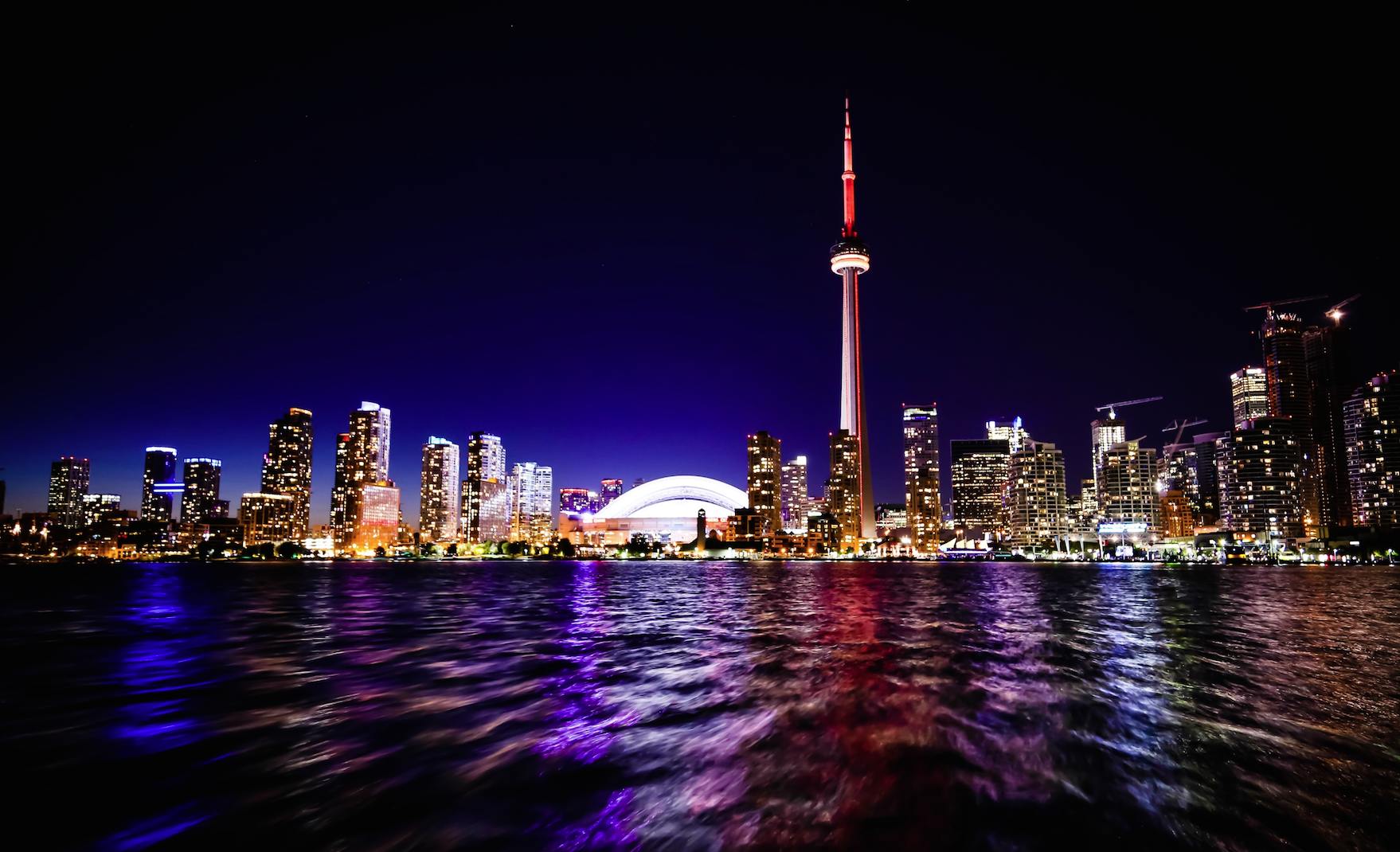 Toronto is more than just a major hub for international business. It's one of the largest cities in Canada and home to incredible dance clubs, theatre, and excellent eateries. If you find yourself away on business in Toronto, make time to see some of the sights and take in some culture – the city is teeming with things to do.
Here are you top 5 Toronto destinations:
1. Remember Your Fear of Heights at the CN Tower
Once the tallest tower in the world, this skyscraper still towers over the landscape at an incredible 553.33 meters (1,815.4 feet). Whether you simply want to be overwhelmed by the incredible view from the SkyPod level at 447 meters or whether you want to tame your fears by looking down through the Glass Floor level and outdoor terrace at 342 meters, the CN Tower is a clear stopping point between meetings.
2. Take in Some Improv Comedy
Toronto is the home of stand-up comedy and there's no wonder why if you check out Second City, a comedy club that helped numerous comedians kickstart their careers. Alternatively, you can try out your own comedic talents or discover new potential comedy stars at Bad Dog Theatre Company, a full-time improv comedy theatre where Mike Myers and Colin Mochrie got their starts.
3. Enjoy the Bohemian Market in Kensington
The Kensington Market neighborhood is everyone's favorite hipster destination in Toronto. Quirky art galleries and counter-culture performances mean there's no shortage of interesting things to do. Visit any of the local underground speakeasies, cafes, or vintage record and clothing shops and you'll see why Kensington is one of the coolest spots in Toronto.
4. Learn Something Historical at Black Creek Pioneer Village
If you have a free afternoon on your business trip, head to the Black Creek Pioneer Village just outside of Toronto and be amazed. The fully restored historical village dates back to the 19th century and is inhabited by numerous historical re-enactors in full costume. Learn how the pioneers built, fought, and lived in 19th century Canada, before retreating back to the modern cultural hub of Toronto.
5. Get Your Dance On in the Entertainment District
If you need a way to decompress after a long day of meetings, head to Toronto's Entertainment District and be amazed by one of the most densely concentrated dance scenes in the world. Boasting 30,000 clubbers every Saturday night, you can be sure that you're in good company when you take in a cocktail and groove on the dance floor. The Guvernment may be the most famous, but Aria Entertainment Complex has four differently-themed main dance rooms to explore.
Give our travel insiders a call Today
Search for our best estimated quote or call for today's lowest price.