Top 5 Tips on Avoiding Jet Lag
Jet lag (medically known as desynchronosis) is probably the greatest hurdle for an international business traveler. Jet lag is a sudden change in a person's sleep schedule due to the time difference between cities or countries. Studies have shown that it takes approximately 1 day to fully recover when a single time zone is changed. If a person were to change several time zones, then it would take several days to fully recover and get accustomed into the new time zone. The following simple steps can help reduce some of your jet lag during a long journey.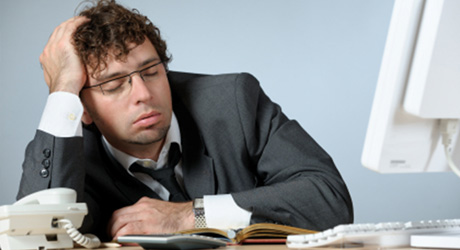 Drink Lots of Water
Some people develop jet lag because they are simple dehydrated. If you are going to be on a long flight, it would be a good idea to drink lots of water before boarding the plane. During the flight, ask the flight attendants for regular water every hour or so. This ensures your body is well hydrated before and during the flight.
Adjust Your Sleeping Pattern Before the Flight
Depending on the time zone you are travelling to, you may want to adjust your sleeping pattern before the flight. If you are arriving early morning at your final destination, you will want to be well rested before the flight. On the other hand, if you are arriving late at night, try and not sleep before and during the flight. That way you can sleep at your final destination and get adjusted into the local time zone.
Chew Gum During the Flight
This helps you avoid pressure that often builds up in your ear during a long flight. Another thing
one can do is wear earplugs during the flight and avoid listening to music on headphones that is
very loud or noisy since it will irritate your ears further.
Walk Around The Plane If Needed
This is an important part of alleviating jet lag because walking around improves the circulation and blood flow in your legs and reduces the tiredness from hours on a plane. This is often recommended by the airlines itself. For more in-flight exercises, one can refer to the reading material providing by the airlines.
Exercise for Thirty Minutes to an Hour After The Trip
Some health experts say that if you exercise for thirty minutes to an hour before the long flight,
you decrease the chances of experiencing jet lag. This is because exercise increases blood flow and circulation. After the exercise, hydrate yourself with water or cold tea.
Jet lag is something that most business travelers experience when crossing multiple time zones. This is especially true if you are travelling overseas or to another continent. By following the above simple steps, you can quickly get to business when you arrive at your final destination. Countless studies have shown that people perform better when they are well rested. The above steps will help alleviate some of the symptoms associated with jet lag, so that you can be fully energized before that important business meeting.
For those seeking affordable last minute business class tickets, get in touch with the experts at CheapBIZClass at 1-888-496-0747. An experienced travel insider is standing by to assist you in all your business travel needs.
Give our travel insiders a call Today
Search for our best estimated quote or call for today's lowest price.