Two of the Best Business and First Class Cabins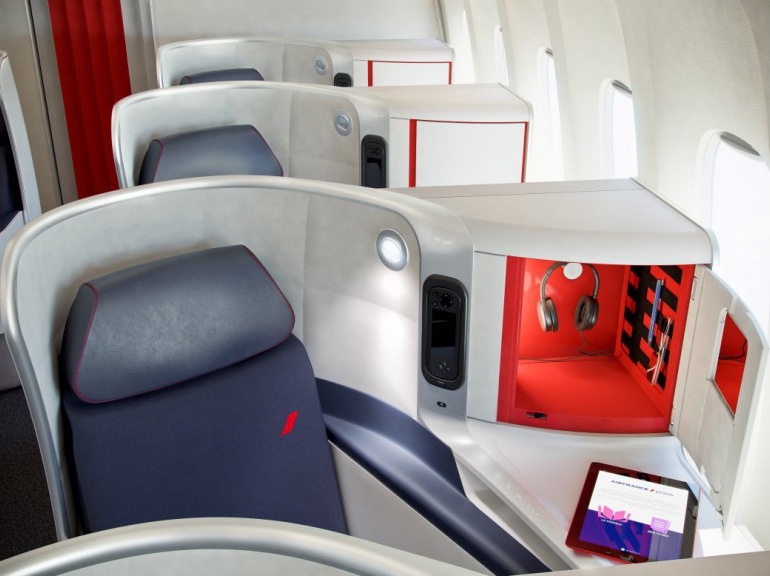 Flying the friendly skies is getting a whole lot friendlier these days. With international and domestic first class and business class flights at nearly record highs, it's no wonder that some of the top international airlines are investing millions into complete renovations of their business class and first class cabins. With more airlines looking to set themselves apart in terms of superior service and comfort, we at CheapBIZClass are happy to bring your attention to the new business and first class experiences available today:
LAN Airlines B787 Premium Business Class
South America's top airline network, LAN, has recently begun offering long-haul trans-Pacific flights on their Boeing 787's. These seats are superior in comfort, with seats that convert into fully-flat beds featuring six-way seat adjustments for personalized comfort and even lumbar massage. Dynamic lighting, bigger windows that auto-dim, and extra storage make for a visually-appealing flight while air humidifiers and turbulence-diminishing aerodynamics ensure the most comfortable flight imaginable.
Emirates A380 Business Class
This business and first class comes with its own exclusive Onboard Lounge where elite passengers can enjoy canapés and cocktails with one another while stretching their legs. In their seats, in-flight internet, 2,000 entertainment channels, and a Sommelier-chosen wine list provide top relaxation and entertainment. Seats recline to fully-flat beds with top of the line amenities when you need a little shut-eye. Finally, for those who need the VIP treatment, chauffer service to and from the airport all but rolls out the red carpet for you.
Give our travel insiders a call Today
Search for our best estimated quote or call for today's lowest price.