Using Points to Fly Business Class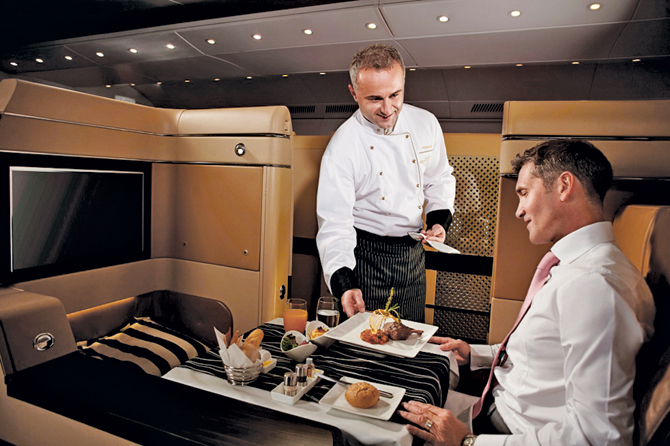 One of the few excellent ways to ensure cheap business class tickets is to buy your tickets through airline clubs and frequent flier programs on credit cards. Similarly, this can be a good way to get upgraded to discount business class or even discount first class airfare. These programs are designed to reward travelers for their loyalty to the airlines as well as their savvy financial abilities.
With frequent flier credit cards and loyalty programs, points can be earned and then applied to any number of travel products, from small amenities and food and drinks on flights to full flight upgrades to business class or from business class to first class. Remember to only sign up for credit card reward programs that provide rewards for the airlines you fly most frequently and keep an eye on annual fees or point transfer fees.
Give our travel insiders a call Today
Search for our best estimated quote or call for today's lowest price.