Why Pre-Planning is THE KEY to Successful Travel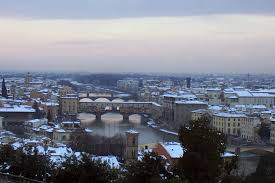 Whether for business or pleasure, pre-planning your trip is the key to a successful experience. Like the old adage, "Being early is being on time," pre-planning is successful planning.
What's the difference between pre and planning? A very fine, but distinct, line.
Pre-planning is to plan with specific intent, conducting necessary research, being prepared for the unexpected and ready for just about anything. Pre-planning is planning on steroids.
Take the case of Madame A, who has known for six months that her business partner wants her to travel to Italy to look at some artwork. Madame A, a low-stress type, knows that her passport is expired. Tighter restrictions and new laws now mean getting a passport is different than it used to be. She puts it off, until the end. She's managed to cause herself a sorts of stress waiting for the passport, but it arrives in time and she makes the trip. However, she didn't bother to check on the weather. Her partner told her the climate was like Los Angeles. So, Madame A doesn't bother bringing a winter coat, and it happens to snow while she's in Florence.
This story demonstrates how pre-planning could have removed the stress, and the physical discomfort. If Madame A had only researched the new passport requirements sooner, and checked the weather forecast herself, her trip would have been stress-free. Of course, she wouldn't have the stories, and that could be half the fun of traveling.
I personally traveled to Korea one year and upon filling out the custom form, I counted the number of days until I was leaving and filled in the spot where it asks how many days will you be in the country. I counted 15. When I tried to leave the country, they felt I had been in the country 16 days, and therefore my visa was expired. When I tried to explain to the man reviewing my forms that I did not count the day I arrived as my first day, the language barrier prevented us from understanding each other. Like the folks in ARGO, I was worried that something bad was going to happen to me. If I had done my research, I might have been able to avoid that stress. I did not speak any Korean, but I had checked the weather and brought my winter coat.
Bottom line, pre-planning makes the difference between a stress-free trip and one with potential hiccups. Take if from me and Madame A, and do your pre-planning!
Give our travel insiders a call Today
Search for our best estimated quote or call for today's lowest price.