Why You Should Fly Business Class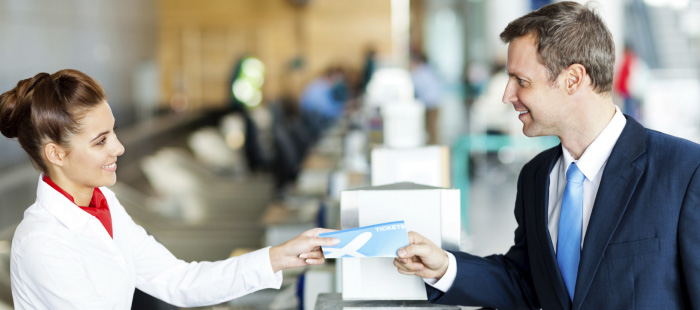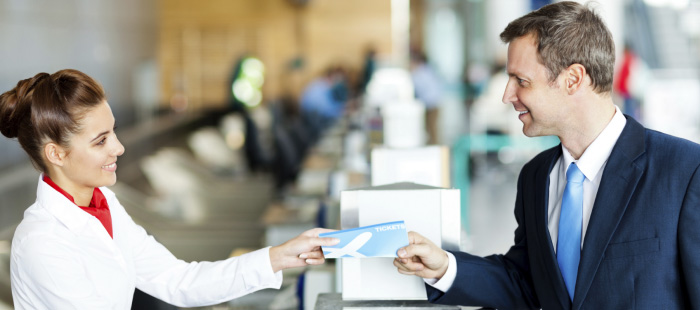 Few travelers realize that flying business class is a completely different experience than flying economy. When you fly business class, you are able to fly with much more comfortable seats and spacious leg room. And this is just the beginning. Below is a quick overview of some of the many benefits of flying business class on any of the major airlines:
Relax in the Business Class Lounge
If you happen to arrive early at the airport, you will have a separate area where you would check in and lounge around with complimentary drinks, food and snacks. These are the so-called "executive" or "admiral" lounges at the airport catered specifically to business class travelers.
Be the First to Board the Plane
Another benefit of flying business class is that you get to be the first to board the plane. This saves you time from having to sit around in the departure lounge or be standing in long lines waiting to board the plane. Your boarding is swift and painless in business class.
Spacious Seating
Are you tired of having your legs cramped in economy class? Business class seats allow you to fully stretch your legs in comfort. Not only is this good for your overall posture, but it makes an overnight or long journey much more bearable. This is especially important if you are travelling for an important meeting. Studies show that people perform better with a good night's sleep. Make sure you are well rested before your important business meeting.
Gourmet Food
Tired of eating tasteless airplane food in economy class? Or were you in a rush and skip an important meal before your flight? In either case, if you fly business class, the food is of much higher quality (usually prepared by a well-known chef), but it's also in larger quantities. You do not get served pre-determined portions in small trays, but you receive actual servings on a real plate. You can eat as much as your heart desires and be well fed before arriving at your final destination.
More Affordable Than You Think
Many people are turned off from flying business class because of the perceived cost, but this is not true. In fact, it is more affordable than ever to purchase business class flights because you can upgrade easily to business class and you can use your frequent flyer rewards to obtain business class seating. There are countless websites that specialize in last minute business class seating.
When you fly business class, there are several advantages that are available to you. Most importantly, you will have a stress free and relaxing journey no matter where you go.
Let CheapBIZclass find you the best deals and pricing on all the major airlines. Call 1-888-496-0747 and speak with a specialist today. Our travel experts are standing by.
Give our travel insiders a call Today
Search for our best estimated quote or call for today's lowest price.