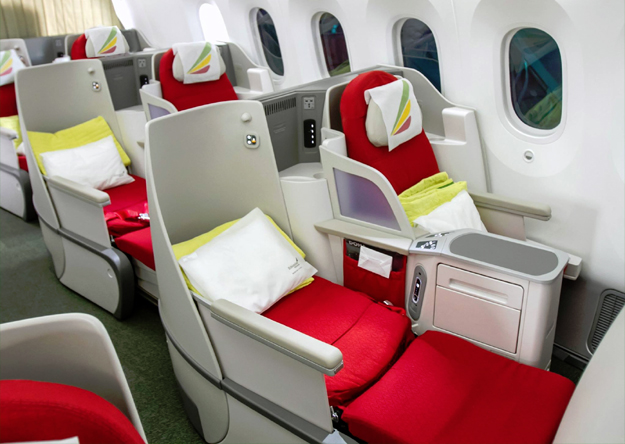 Flying business class or first class comes with its own array of superb perks and amenities. But few people feel that they have much control over their travel experience off the plane, or that airlines even have much interaction with their customers. Thankfully, this isn't true. There are a lot of ways outside of simply booking first class or business class to give yourself a better chance of an excellent journey.
Say Good Morning to Smoother Flights
For those who break out into a sweat simply at the mention of "turbulence," there's very good news. Studies show that the most turbulence and thunderstorms tend to occur in the afternoon. Morning flights have the least amount of turbulence and dramatic weather, meaning a comfy flight for you.
Call Airlines Immediately to Rebook
If you get to the airport to find that either your flight is delayed by hours or its been cancelled altogether, avoid the hordes rushing to the ticket counter and call the airline immediately to get rebooked. Better yet, program the airline's customer service number in your phone ahead of time and be prepared should the worst occur.
Save on Water – It's Free!
For those who are really looking to pinch pennies, don't waste money on incredibly over-priced bottled water at the airport. Bring an empty bottle through security and fill it up at the water cooler once you get through security.
Tweet Airlines for Help
When something goes wrong with your experience, don't take it out on the over-worked, stressed-out flight attendant or gate agent. Tweet the airline directly instead. Image-conscious companies are very responsive to social media and are likely more than happy to assist you when a concern is brought public.