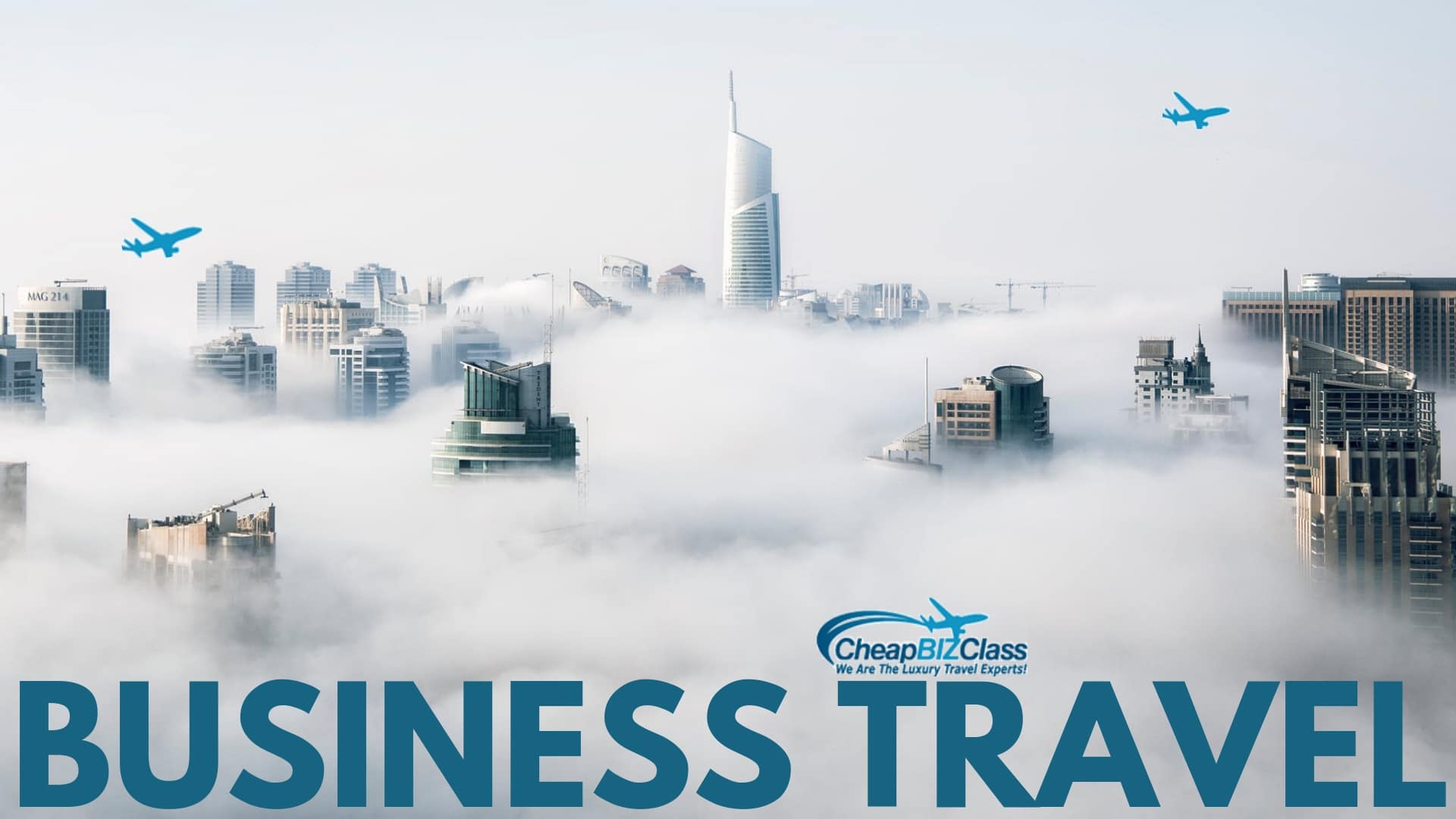 Are you a frequent business traveler? Me too.
For the past 10 years, I have done more­­ than 40 business trips to Europe. The list also includes 7 missed flights and over two weeks layover at international airports.
Over the years, I have learned to arrive on time, to escape the crowds and cherish the local culture while traveling. All these have contributed to my personality and success and have enhanced my passion for traveling even more.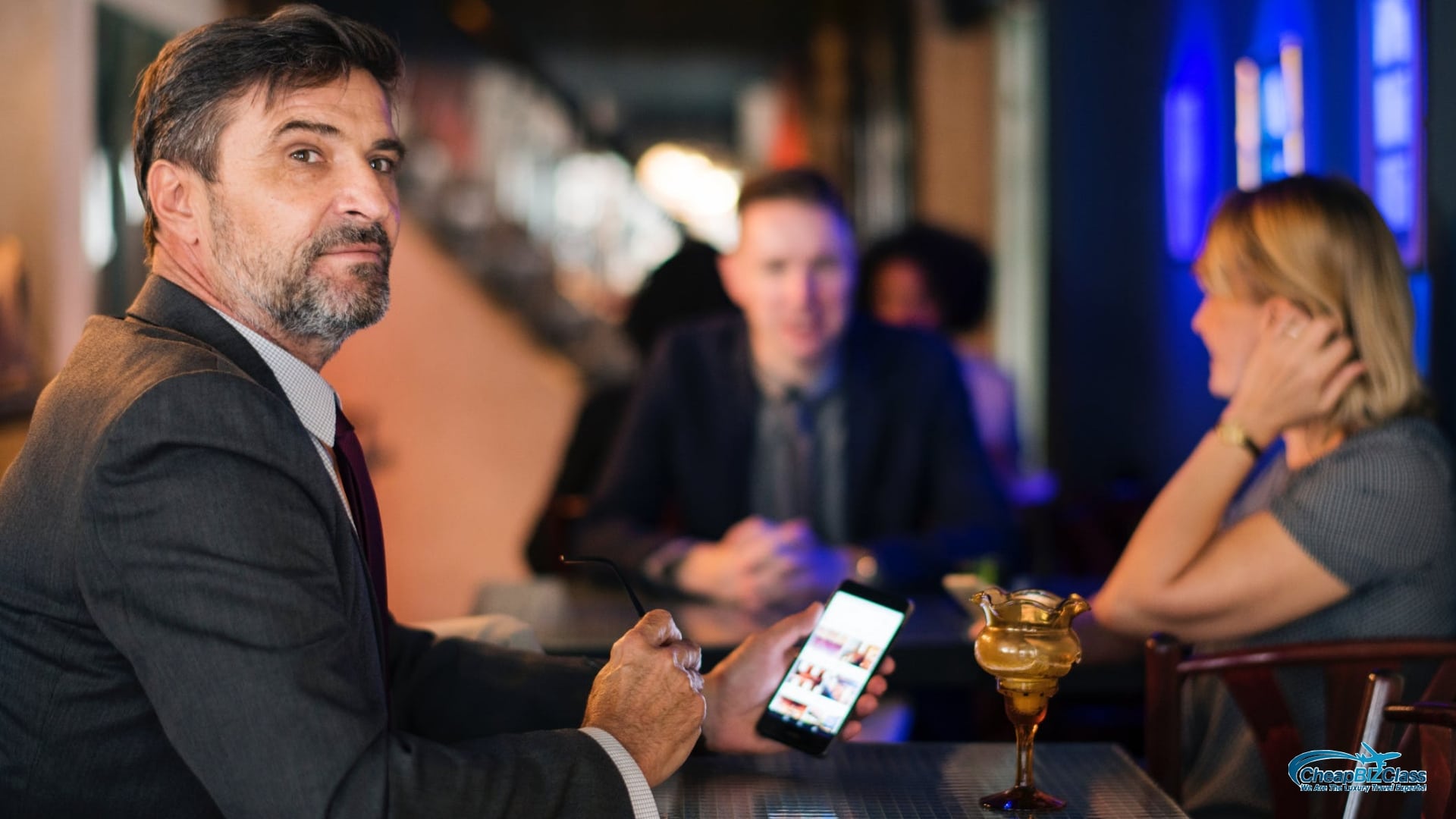 I have done many mistakes including booking wrong flights or far-away hotels, I lost my luggage over 10 times and had to negotiate with people who could not speak a single word in English. However, after I have gone through all of the aforementioned, I have learned that the perfect business trip is possible. All you need is a good plan and a travel insider by your side to give you all of the useful business travel hacks.
Contents:
We all know that business trips are one of the crucial factors for the development of each company. Only for the past year, there were 1.11 trillion U.S. dollars spent on business travel worldwide.
By sharing my experience, I would like to help all of you who are just opening the door of the global corporate world.
Not to mention that I can also save you 30% of your expenses.
After reading this article, you will know how to:
Reduce your expenses when traveling for overseas ventures by using discount business class airfares?
Eliminate the stress of missing out on important details regarding your trip and enjoy your journey because happiness leads to success?
Have a successful meeting with a corporate client?
What to pack?
Record your travel details and itinerary in accordance with organizational requirements?
Use the newest apps for business trips to make your life better?
No matter if you are taking Domestic or an International flight, the first thing you need is a…
BUSINESS TRAVEL PLAN
We all know that "A good plan today is better than a perfect plan tomorrow" so organize your business journey in advance to ensure success.
There are my 8 extremely important steps for planning a business trip which will reduce the stress before each journey and will save you precious time. In order to make your life easier I am giving you the Ultimate CheapBizClass template to help you.
—————————————————————————————————————-
You can download it here: Ultimate CheapBizClass template
—————————————————————————————————————-
1. Booking
Start with booking your round-trip flight and only then book the hotel.
I always advise my colleagues to fly Business class instead of Economy or Premium economy because the fatigue after 10 hours in the sky, as well as the time difference in Europe, can turn your next day or two into a washout. Instead, try to find a cheap international business class flight to arrive at your meetings fresh and productive.
2. Rent
When renting a car outside the US avoid automatic transmission and Sunday rentals. The vast majority of off-airport rental car locations in Europe are closed on Sundays. Also, it is better to request a diesel. The fuel is cheaper than gas in Europe and available at every service station.
3. Baggage
You are allowed to have a check-in and carry-on baggage. Over time I have developed a better sense for the things I need for my business trips and learned to pack all I need into my check-in. In this way, I prevent the risk of my luggage being lost and save myself the waiting of the unloading.
You can read more of my packing tips for business travel down below.
4. Visa
It's important to check and see if your destination will require you to have a visa. You can check online for the visa requirements here.
5. Currency
Always take a reasonable amount of the local currency. No matter how confident you are in your credit card cash will guarantee you peace and freedom when you are abroad.
6. Vaccination
Vaccines protect travelers from serious diseases. Depending on where you travel, you may come into contact with diseases that are rare in the United States, like yellow fever. Some vaccines may also be required for you to travel to certain places. This is certainly one of the top business travel tips since there is nothing more important than our well-being. Find out more here.
7. Itinerary
The more details you have added to your list, the less you will have to think about it. That is why you better use a travel itinerary template to make sure you are not missing out on something important.
—————————————————————————————————————-
You can download our exclusive one here:
Cheapbizclass Business travel itinerary template
—————————————————————————————————————-
Tip: Prepare daily itineraries with appointments, arrival and departure times, accommodation and other itinerary details by travel purpose.
8. Boarding
Always bring your printed boarding pass where you can check your boarding time and gate.
PACKING FOR BUSINESS TRAVEL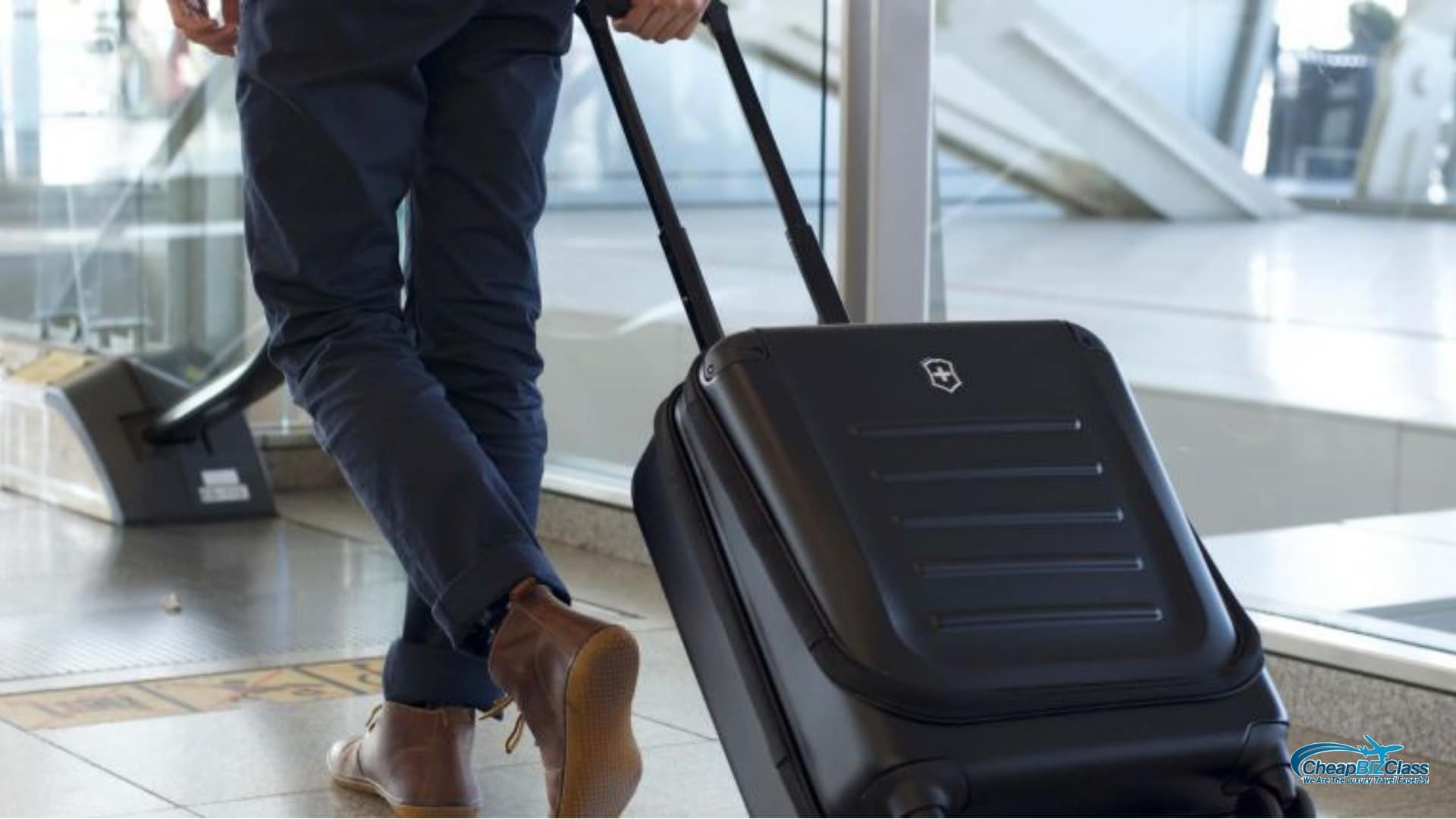 The key to packing effectively for a business trip is getting everything you are going to need into a rollaboard bag. Use packing modules to keep things organized and unwrinkled and load your suitcase in a way that maximizes space.
One of the most useful items to consider when planning a trip overseas is a dedicated suitcase for business trips that you can carry on the plane, even if you will use it occasionally. Owning a suitcase that always needs to be checked will hamper your corporate travel significantly.
So buy a "rollaboard" suitcase, the popular suitcases with four wheels on the bottom with a retractable handle that is small enough to fit in an overhead bin. This will definitely make your packing for international business travel much easier and pleasing experience.
BUSINESS TRIP packing list for MEN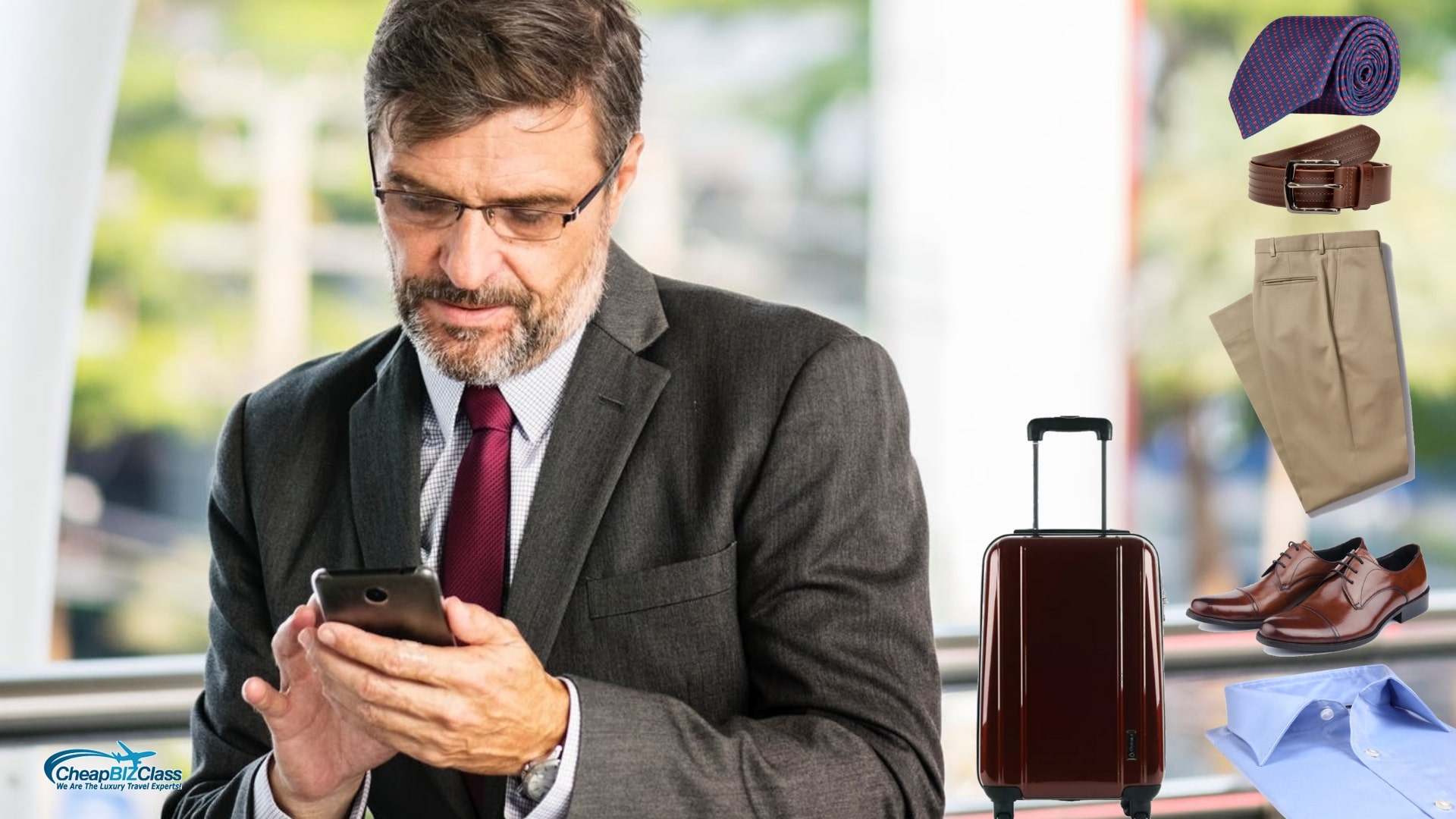 What to Wear on Plane
Jeans or Dockers
Casual/athletic or dress shoes
Belt to match shoes
Casual shirt with a collar (golf shirt?)
Suit jacket (or pack it)
Overcoat (if needed at destination)
Smartphone and wallet (in your pockets)
Men's Suitcase Packing List
Shoes
Belt—same color as shoes
Socks
Underwear
Undershirts
Dress shirts
Ties
Suit/dress pants
Suit jacket (if not wearing on the plane)
Toiletry kit/vitamins/prescriptions
Workout clothes (shorts/shirt/swim trunks)
Casual shirt
Extension cord (if needed)
Briefcase Packing List
Gadget bag (more on this later)
Laptop
Laptop accessories, including power adapter, travel mouse, ethernet cables, etc.
Tickets/itinerary (printed)
Business cards
Passport (if needed)
Notebook, pens, mints, etc.
Wireless presenter remote (for a PowerPoint presentation)
International power adapters (if needed)
Bluetooth headset
Gadget-Bag Packing List
Tablet (fully charged and loaded with movies)
Noise-canceling headphones or earbuds
Spare batteries for noise-canceling headphones
Backup headphones
Charger cables for smartphone, tablet, and headphones
Reading glasses/contact lens case
Book or magazine
A pen (for filling out immigration forms)
One of your business cards, ideally somewhere easily accessible, in case you forget the bag somewhere and someone wants to figure out how to return it to you.
Always make sure that you have all of the mens business travel essentials above since you never know when they can get handy and you certainly don't want to end up in a nasty situation, right.
——————————————————————————————————————-
Get the complete male business trip packing checklist here.
——————————————————————————————————————-
FEMALE BUSINESS TRIP PACKING LIST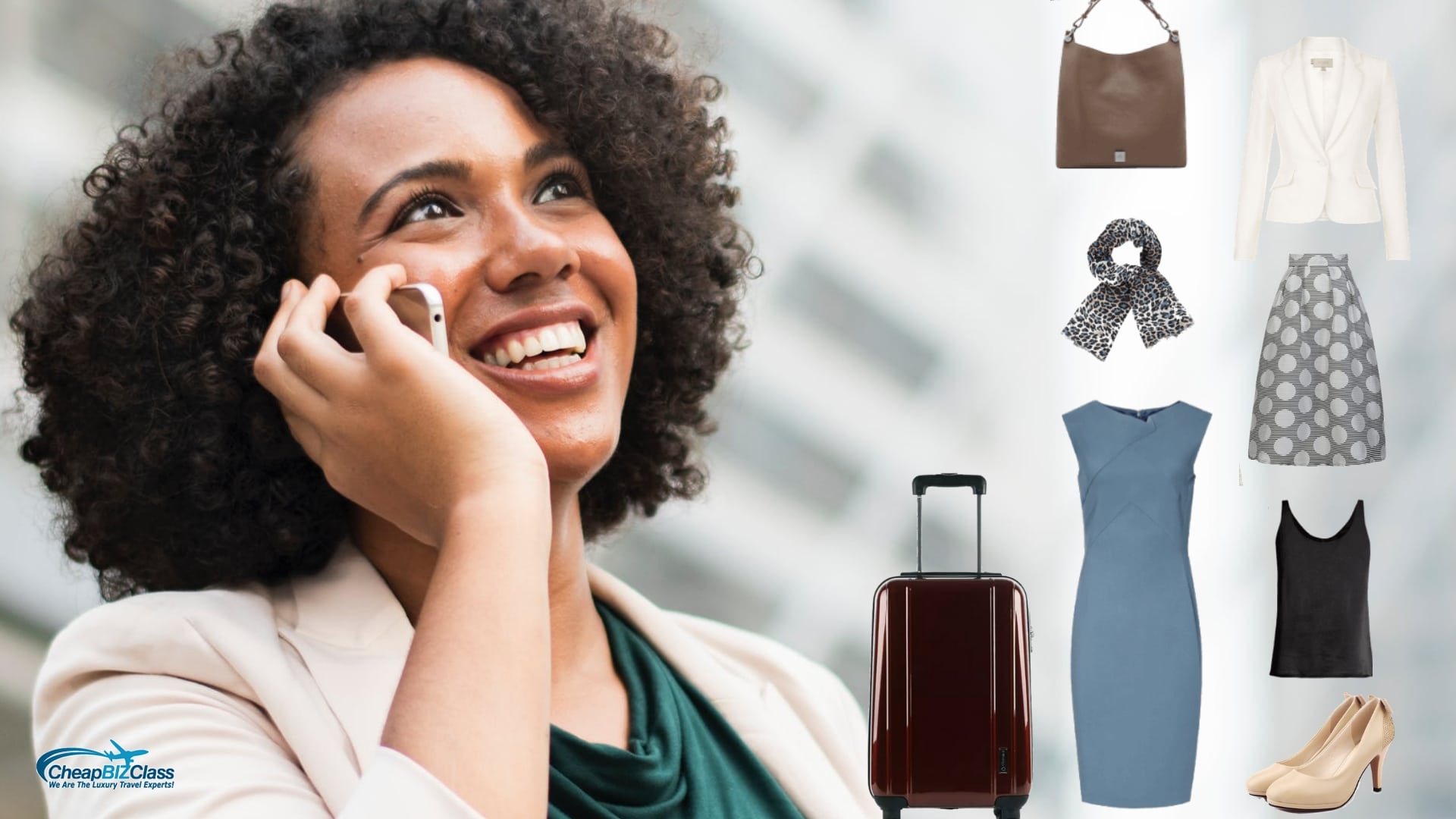 What to Wear on Plane
Casual slacks or jeans
Shoes
Belt to match shoes
Casual shirt with collar
Jacket (or pack it)
Overcoat (if needed at destination)
Smartphone and handbag (carry)
Suitcase Packing List for Women
Shoes — heels, flats, and athletic
Belt—same color as shoes
Hose (one universal color, if possible)
Socks
Underwear
Blouse
Suit/dress pants/dress
Suit jacket (if not wearing on the plane)
Toiletries/makeup/vitamins/prescriptions
Jewelry
Workout clothes
Casual blouse/shirt
Extension cord (if needed)
Curling iron/straightener
Briefcase Packing List for Women
Gadget bag (more on this later)
Laptop
Laptop accessories, including power adapter, travel mouse, ethernet cables, etc.
Tickets/itinerary (printed)
Business cards
Passport (if needed)
Notebook, pens, mints, etc.
Wireless presenter remote (for a PowerPoint presentation)
International power adapters (if needed)
Bluetooth headset
Gadget-Bag Packing List for Women
Tablet (fully charged and loaded with movies)
Noise-canceling headphones or earbuds
Spare batteries for noise-canceling headphones
Backup headphones
Charger cables for smartphone, tablet, and headphones
Reading glasses/contact lens case
Book or magazine
A pen (for filling out immigration forms)
One of your business cards, ideally somewhere easily accessible, in case you forget the bag somewhere and someone wants to figure out how to return it to you
These ar the essential parts of a women's business travel wardrobe if you want to be ready for the variety of situations that can, and will most likely, occur during your trip.
—————————————————————————————————————-
Download the full women business trip packing checklist here.
—————————————————————————————————————-
BUSINESS TRAVEL EXPENSES: COSTS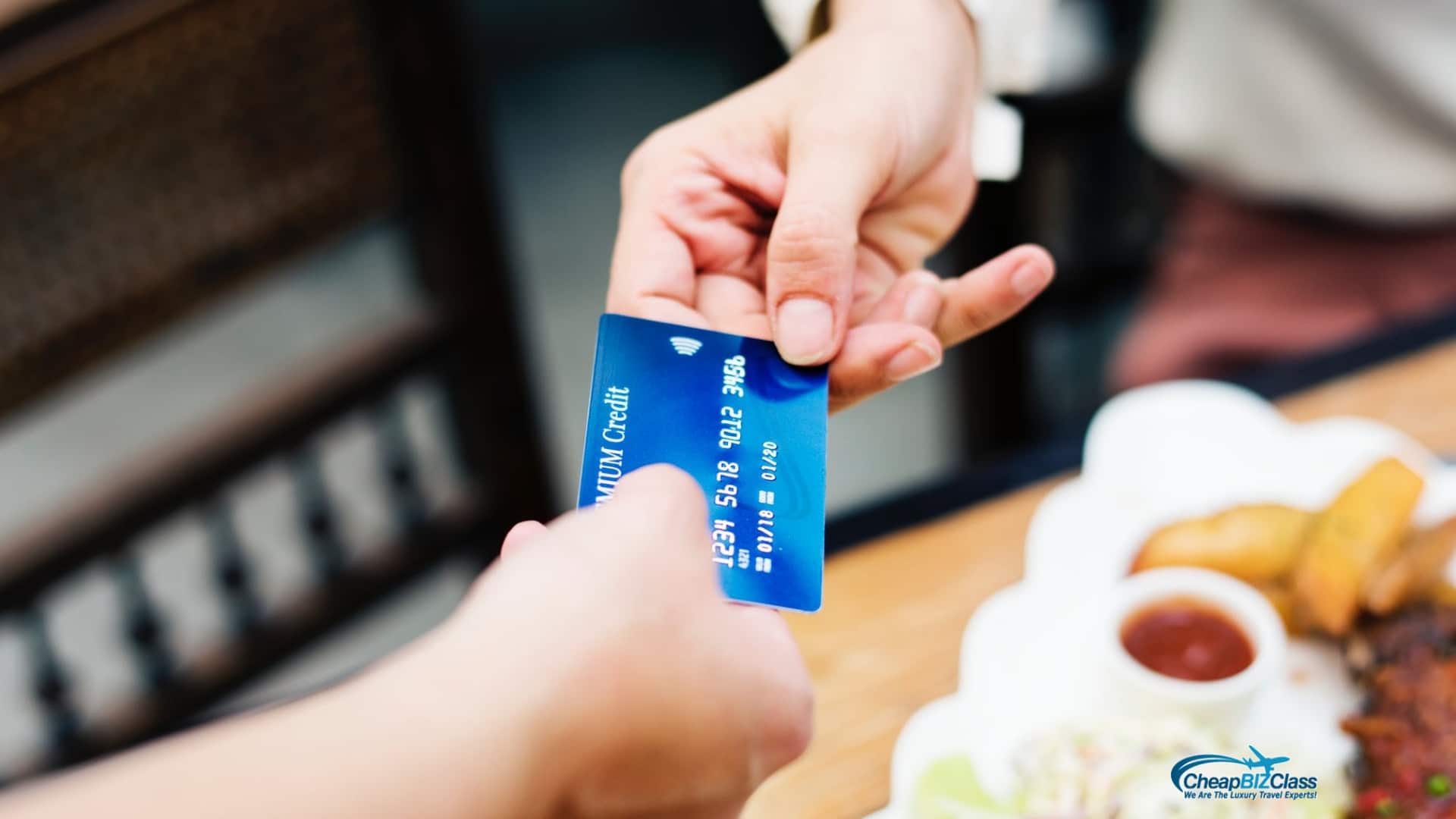 Credit cards
Always make sure that you have a corporate credit card with you. Most companies issue a corporate American Express or a corporate Visa. Regardless of which card your company issues, I find it is best to travel with both an American Express and a Visa or a MasterCard. My corporate card is an American Express and I always take a personal Visa just in case my American Express isn't accepted. In the US, it's rare that American Express isn't accepted, but it happens. Internationally, American Express is accepted in almost every hotel and with every airline, but again your experience will vary greatly for restaurants, metros, taxis, and ATMs.
Cheap Business Class flights
One of my favorite tips for managing business travel expenses is when you are booking an international business flight from the US, always check if you can get discounted Business class tickets. With a company like CheapBizClass, you can get up to 70% discount from the price of your Business class flight and fly overseas in comfort.
The company offers various Business class deals and often you can fly in Business class on the same price as Premium economy. For around $3000 you can benefit from all the services that your carrier can offer.
Want more on the topic of "cheap business class?" Read on to know how to find cheap business class flights on Getting Cheap Business Class Tickets – Ultimate Guide.
To fly business class cheap just you can call our Travel Insiders and get up to 50% off on all business and first-class tickets guaranteed now 1-888-302-0053, UK Toll-Free: +44 808 1890 142, Australia Toll-Free: +61 1300 345 371
Business Travel Hack: Choosing the economy class flight or the cheapest hotel room may not be the lowest cost when you look at the big picture.
Business Travel Policies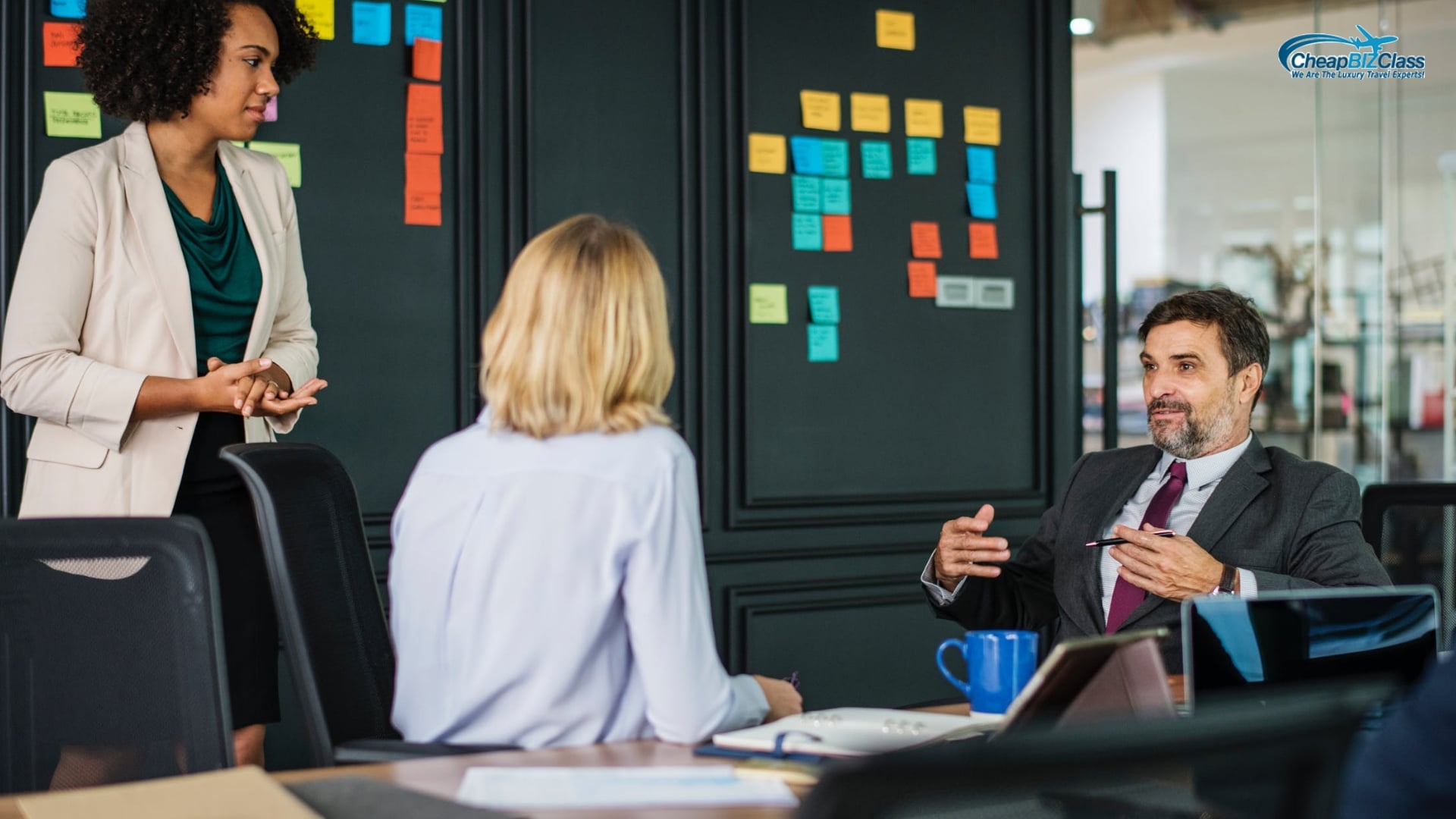 Let's proceed further and discuss what are the main needs and requirements of a business traveler!
If you work for a Global company, then expect a small book detailing travel rules. Read the manual, and then read it again because violating these rules is the easiest way to get fired.
Large companies have control departments and corporate auditors who spend their entire working day looking for travel violations. It's easy for them to find red flags because the rules are both robust and complicated; therefore, it's easy for employees to make mistakes. These are some of the corporate travel policy best practices so make sure to remember them.
Tip: Always record travel details and itinerary in accordance with organizational requirements.
HOW TO BOOK HOTELS FOR BUSINESS TRIPS?

It won't take you more than 60 minutes to make travel and accommodation arrangements if you know what you are searching for. That is why it is important to know how to book hotels for business trips because your accommodation can have a huge impact on your stay.
Choose a hotel that reflects your needs. If you are working out on a daily basis or follow a vegetarian diet, for instance, make sure that your needs will be satisfied.
When you are picking the hotel, consider the transport options nearby, instead of its proximity to your clients.
Book your hotel as early as you can. Do not wait until the last moment because as with the business class flight deals the early bird catches the worm.
Always take into consideration your company's Business Travel Policies. Often, companies have arrangements with international hotel chains to get discounts so have a chat with your colleagues and exchange some experience before you book.
Regardless of whomever you book through, be sure to follow up after your reservation, to have your company name included in all documentation and invoicing. This will help for tax purposes, as well as establishing your company name profile in the hotel computer systems.
Hotel hack: While at the front desk, grab a hotel business card to stow in your wallet so you always have the hotel's address and phone number while out and about.
RESEARCH YOUR DESTINATION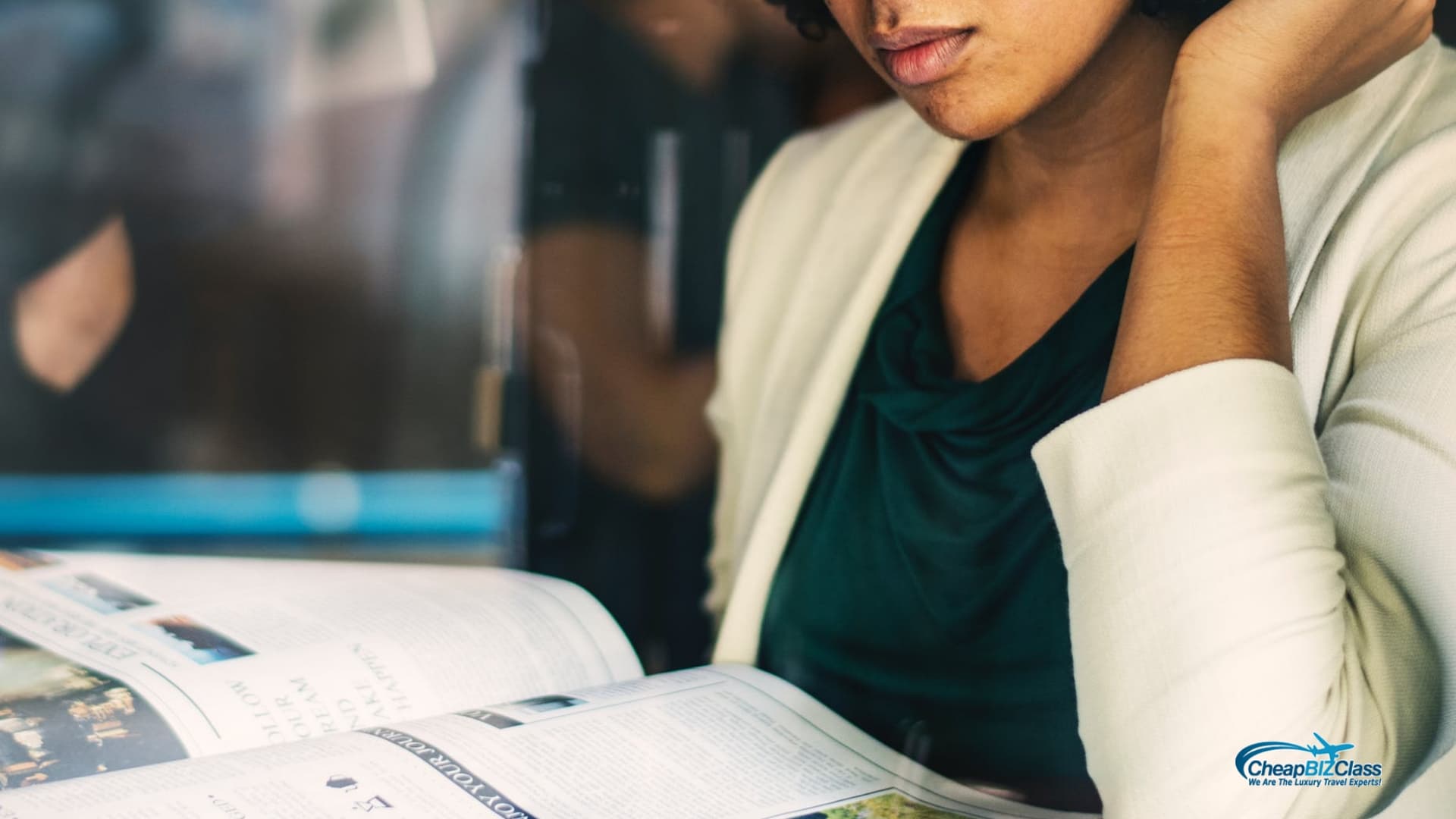 The purpose of your business trip is to make a good impression, earn trust and create new business contacts, right?
That is why it is good to know more about the place to which you are going.
Get acquainted with the local language and learn how to say "Hello" and "Thank you". You will be surprised how many people are going to like you just because you have greeted them in their language.
Take time and read at least one good article about the country. In order to get to know the way, your partners are working it is important to get some insights into their culture.
In Europe, for example, I have realized that it is extremely important to have not only business-related conversations with my partners. They were extremely happy when I was asking about their family or hobbies.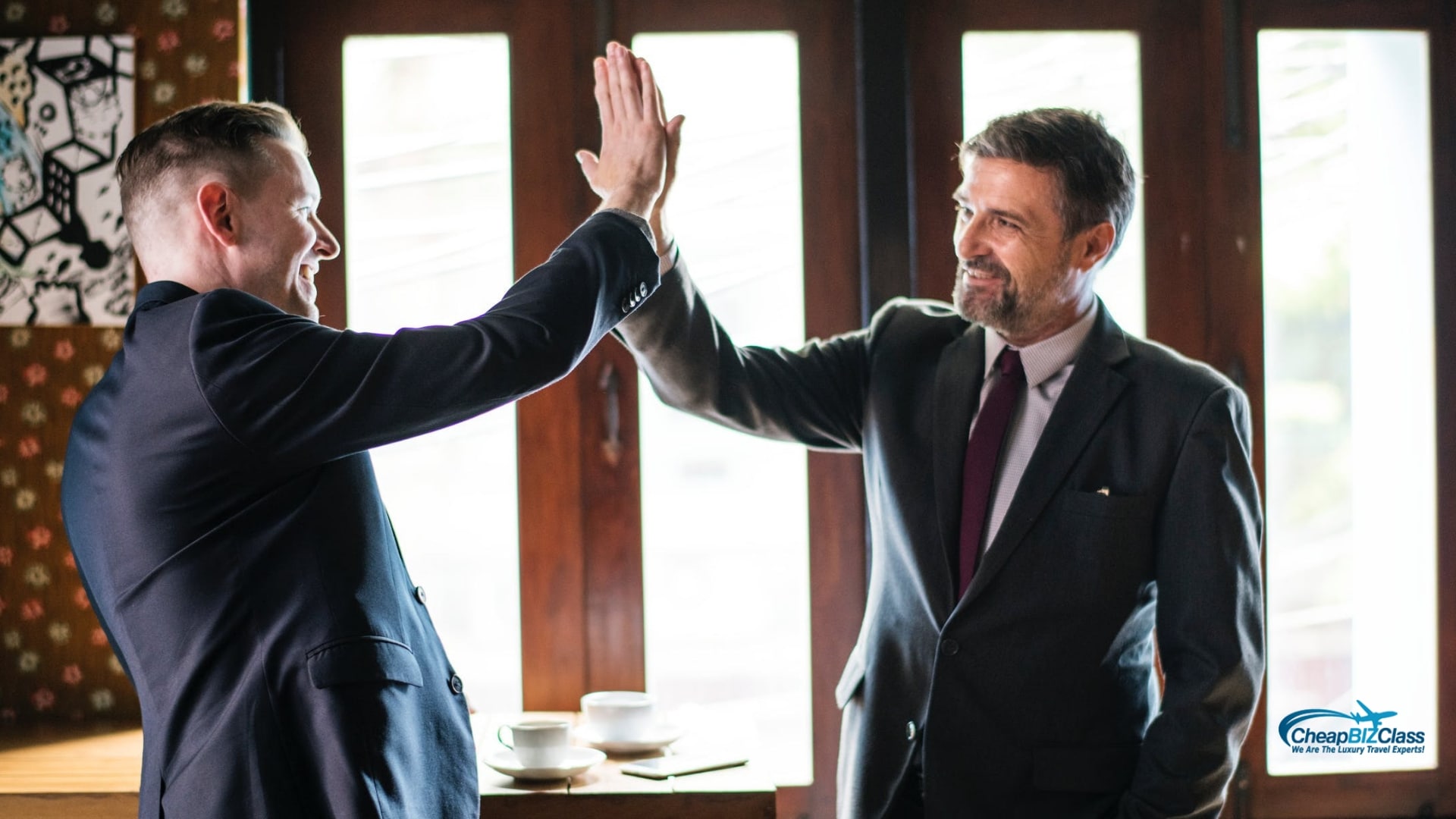 Last but not least, check the level of crime and is there a record of any thievery. Also, make sure you know which phone number to call in such a case.
In Europe, for instance, you need to call 112, instead of 911 as in the US.
CREATE A DETAILED ITINERARY
It took me quite long until I realized the importance of spending one hour in the week before my flight to fill my detailed itinerary template carefully.
However, after a while, I have noticed that the more efforts I have put into creating an exact plan, organized by days and hours, the less stressed I was feeling before and during my trip. It is such a relief to know that no matter what I need I will find it in my detailed itinerary or my gadget bag.
You can download my Business travel template here: Business travel itinerary template
I also have a copy of the file on my smartphone so I can always have an easy access to my appointments
Business itinerary tip: Always identify points of contact and names of contact persons, and make and confirm arrangements for meetings in accordance with the planned itinerary. On the day before your meeting always send a "Looking forward to meeting you" email in order to remind for your meeting.
HEALTH & WELLNESS
HOW TO STAY HEALTHY DURING TRAVEL?
1. Relaxing on the Plane
Keeping yourself awake on a long flight (if you need to do that to avoid the jet lag) can be tough, so making sure that you have enough things to keep you busy during a long flight is important.
Very often I use the time to read an interesting novel or to listen to relaxing music. I am trying to avoid the movies because my eyes get tired. My goal is to get as much rest on the flight, and that is why I never work on the plane. This helps me stay healthy while flying and be more energized and productive on the following day.
Useful business travel health tip: If you wear contact lenses, consider packing a spare pair of glasses and an extra set of contact lenses. The glasses are great to wear on the plane (especially if you will be sleeping), and you can tuck spare contact lenses into your toiletry kit. Pack your glasses in a hard case if you have one, to protect them from damage in your briefcase.
2. Healthy Travel Food Ideas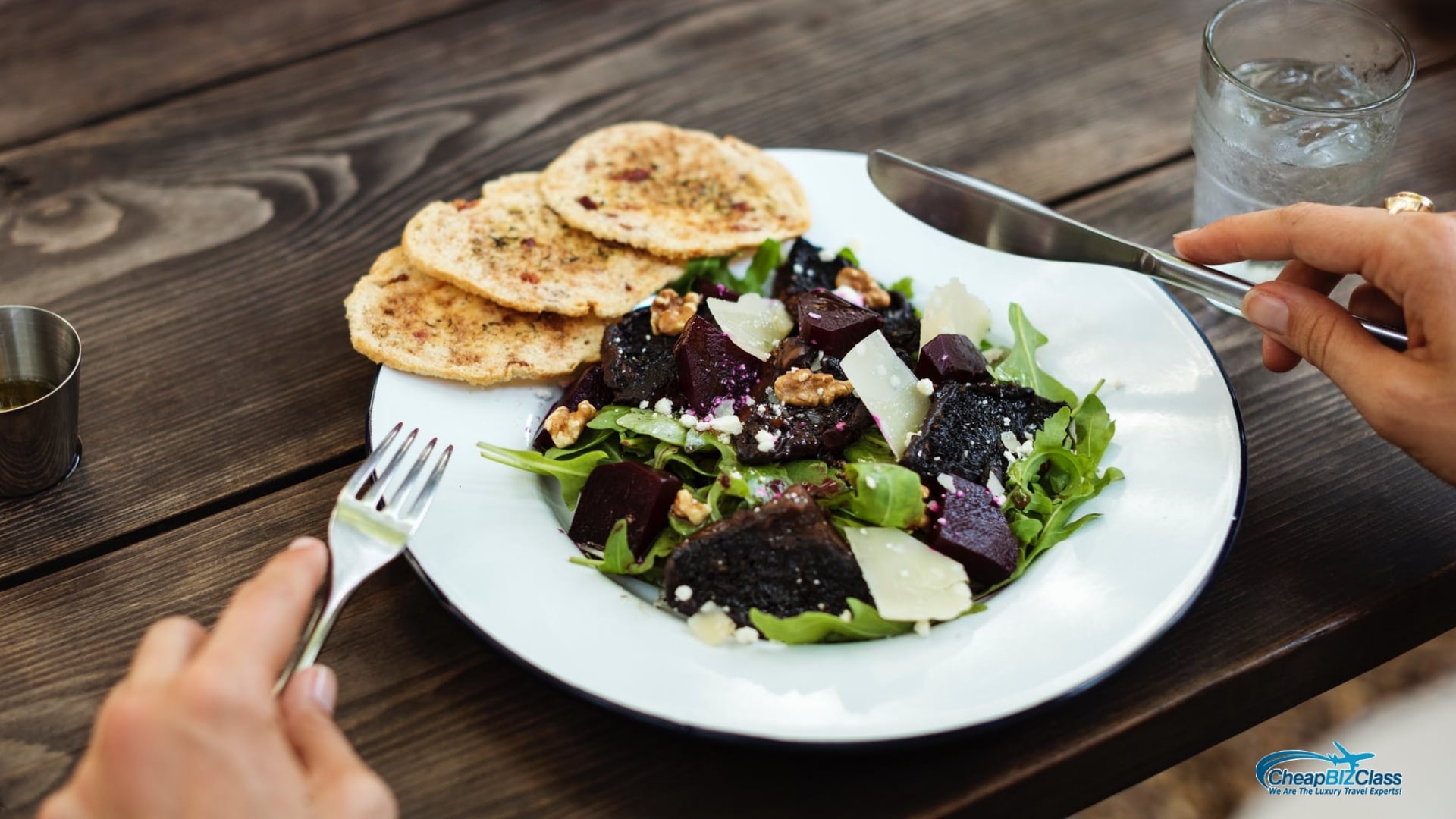 "How to eat healthy while traveling for business" is one of the main questions people ask me. Business class flights are not only known for the good night sleep that you can get but with its good food as well. Take advantage of the available local fruits and vegetables, which you will be offered on board. Eat something light and don't mix too many flavors. Be gentle to your body because the flight and probably the time difference is already causing it enough stress.
Here is a list of the best business class foods for long flights that I like most:
Granola or Energy Bars
Fresh Fruits
Homemade Salads
Sandwiches or Wraps
Hummus
Quinoa Salad
Dried Fruits
Peanut Butter and Almond Butter
Instant Oatmeal Bowls
Seeds – sunflower, pumpkin, etc.
With time I have realized that the less I eat during my flight, the easier it is to adapt to my working schedule the next day.
Also, I am recommending you to avoid eating at night and also strongly suggest you exclude stinky foods(like seafood and cheese), nuts(some people on the board can be allergic to them) and onion and garlic.
If you want to know more about what to eat on a long flight and after it, feel free to check this amazing resource.
3. Drinking
Avoid drinking alcohol or caffeine when you are flying too. Using alcohol to get yourself to sleep may work for some people, but the quality of sleep won't be as good, and you may end up with a solid case of jet lag and dehydration. Caffeine can help wake you up, but if you consume it at the wrong time of the day (for your arrival time zone), it can keep your body from adjusting to the new time zone. Sugary sodas and caffeine can dry you out, something you don't need while sitting in an airplane cabin with very dry air.
When I'm flying for business, the only thing I drink is water (and lots of it!).
My recommendation is to buy a big bottle of water at the airport (after security!) and drink that because it's unlikely you are going to be served enough water by the flight attendants to get you through any but the shortest of flights. Having your water bottle also means that you don't have to wait for the flight attendants to bring you water, and you don't have an open-topped water glass that could spill on your electronics during any turbulence. Water is, by all means, the best thing to drink on a plane and will surely help you stay healthy on long-haul flights.
For more VIP perks when flying read here – Cheap First Class Flights
4. Noise-Canceling Headphones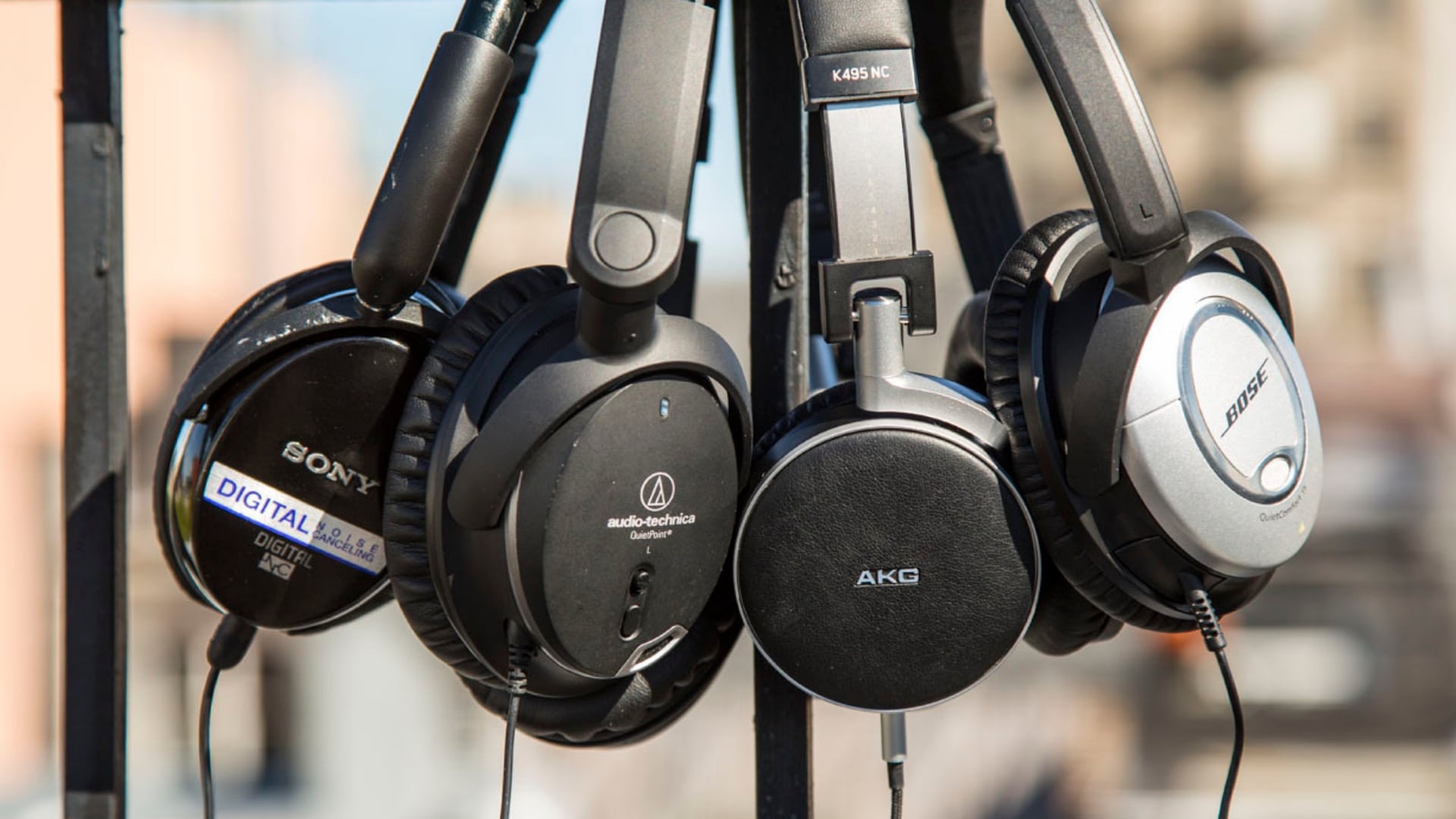 About five years ago, I finally broke down and purchased some good-quality, over-the-ear noise-canceling headphones. They changed my life. It is hard to describe just how much better I feel when I get off a long flight after wearing the headphones. I didn't realize just how much the constant droning of the engines and general overall noise level in the aircraft affected me and how much it disrupted my wellness while traveling.
Seriously, buy yourself a good set of noise-canceling headphones or earbuds!
HEALTH RISKS OF BUSINESS TRAVEL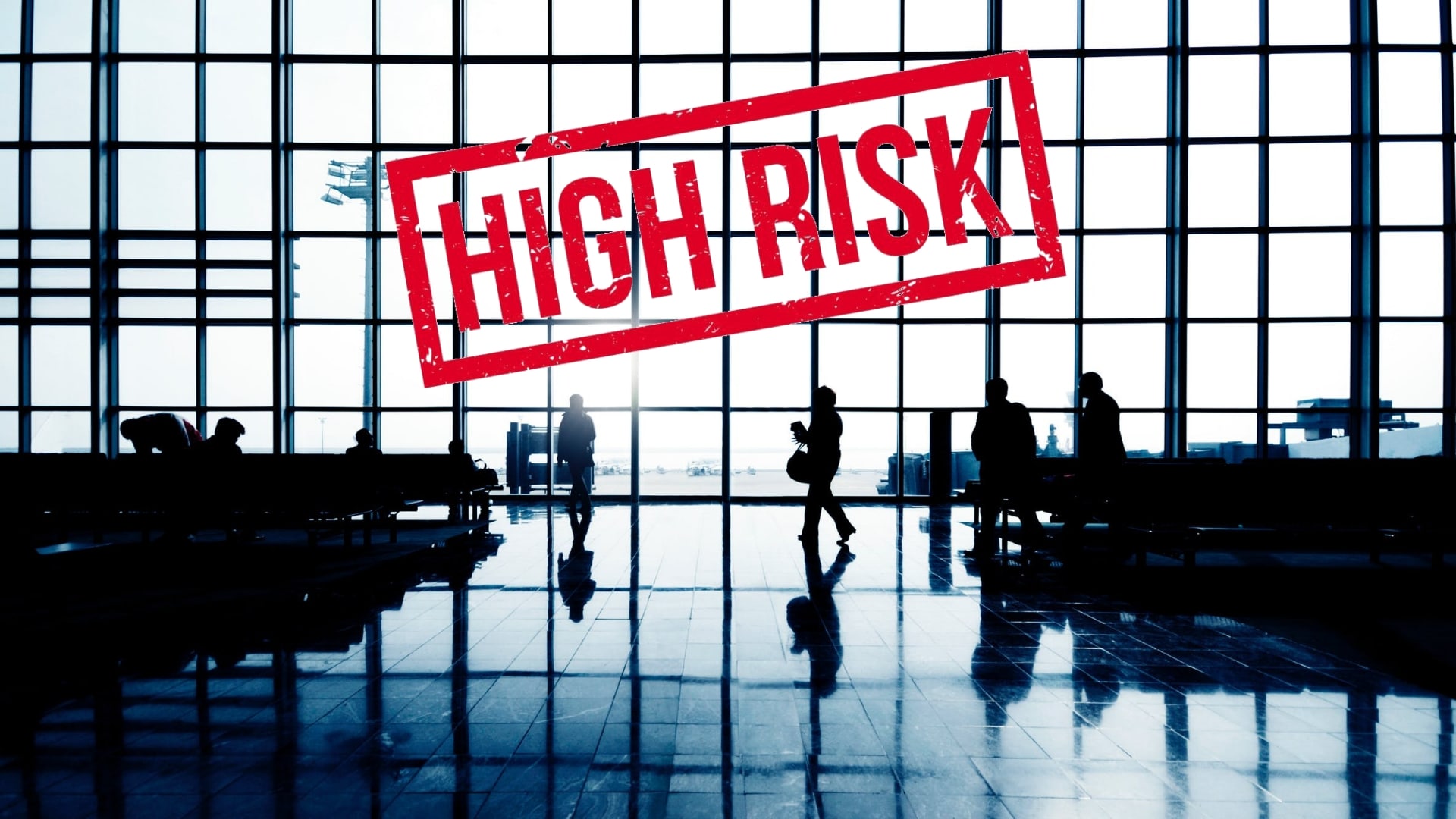 The most common things that you will encounter, while traveling, are the stress, lack of sleep, unhealthy food and drinks as well as the lack of sport. All of those above, decrease the level of happiness and that is why it is important to take care of yourself first. Make sure that you are experiencing healthy business travel and only then think for the success of your business plans.
In the plane
One of the worst parts of air travel is the cramped seats, which can often lead to sore legs and swollen feet. If you don't want to pay the flight upgrade costs to get more room, slip on a pair of compression socks before takeoff to avoid varicose veins and prevent dangerous blood clots.
Make sure that everything that you do on the plane brings you peace, harmony, and positive emotions. Listen to an audiobook or visualize the achievement of your dreams. Relaxation is crucial so try to ensure yourself some comfort.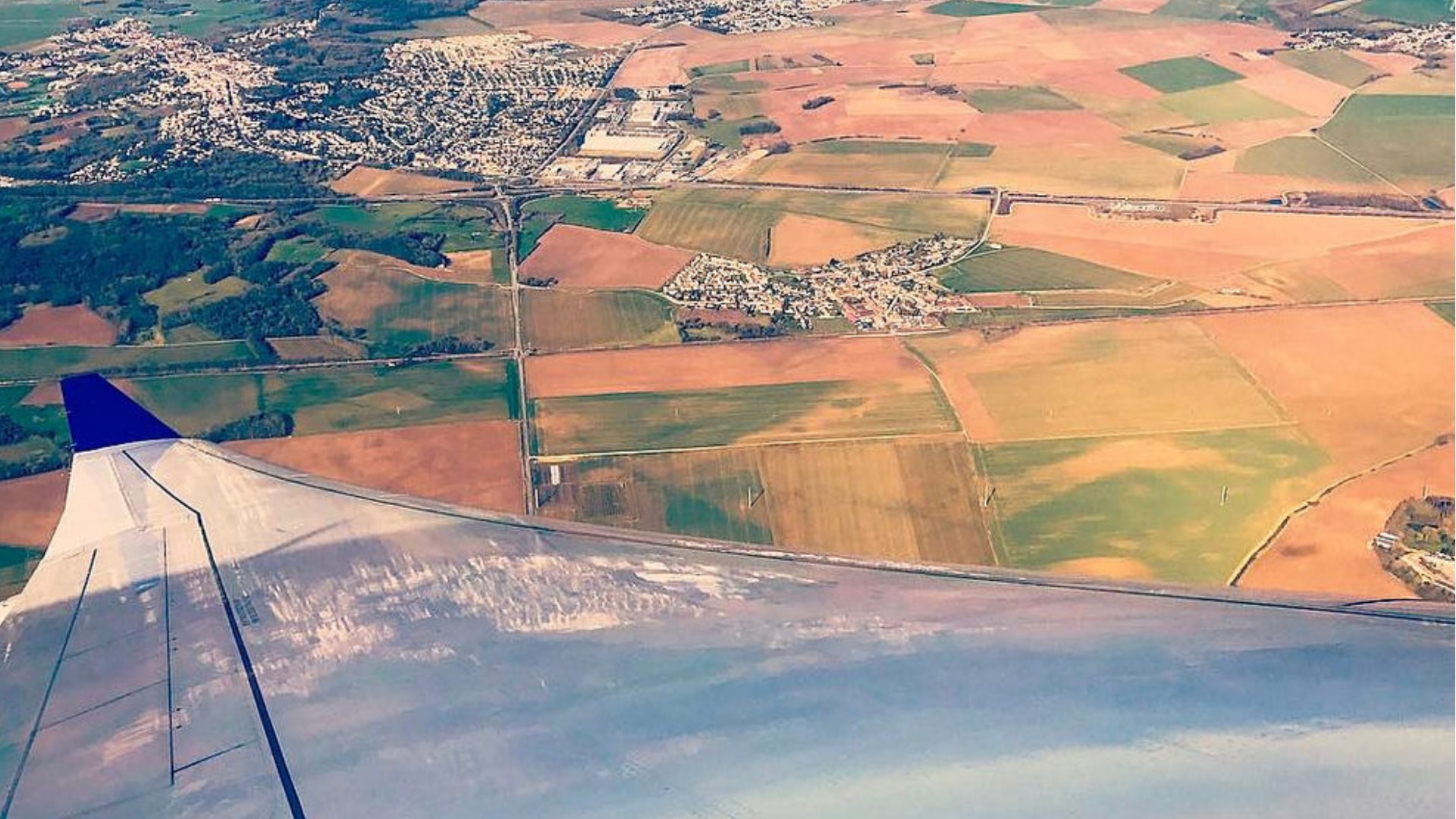 When I was flying Business class for the first time, I have realized the huge difference in the level of comfort. I was able to sleep – something that I have never done on a plane before. And then, somewhere in the sky above London, I made a promise to myself to never fly Economy again, regardless of what it may cost me.
Later on, I found websites for discounted business class flights, and I honestly recommend them to everyone. The comfort that these flights are offering is extremely important and makes more sense.
In the hotel
In order to overcome the time difference, I follow a well-known rule – "act as a local" which simply means going to bed and waking up in the hours, typical for the particular place. This is the best solution that I have found to fight the jet lag.
I always go for a small walk after checking in the hotel, if the place and the weather conditions allow it of course. Getting to know the surroundings in combination with the fresh air makes me feel better.
If it is possible, I try to book an hour for swimming in the local sports club before I go to my meeting. I try to stick to my routines, even though I am 5 thousand miles from home.
BUSINESS TRAVEL WITH EASE – LESS STRESS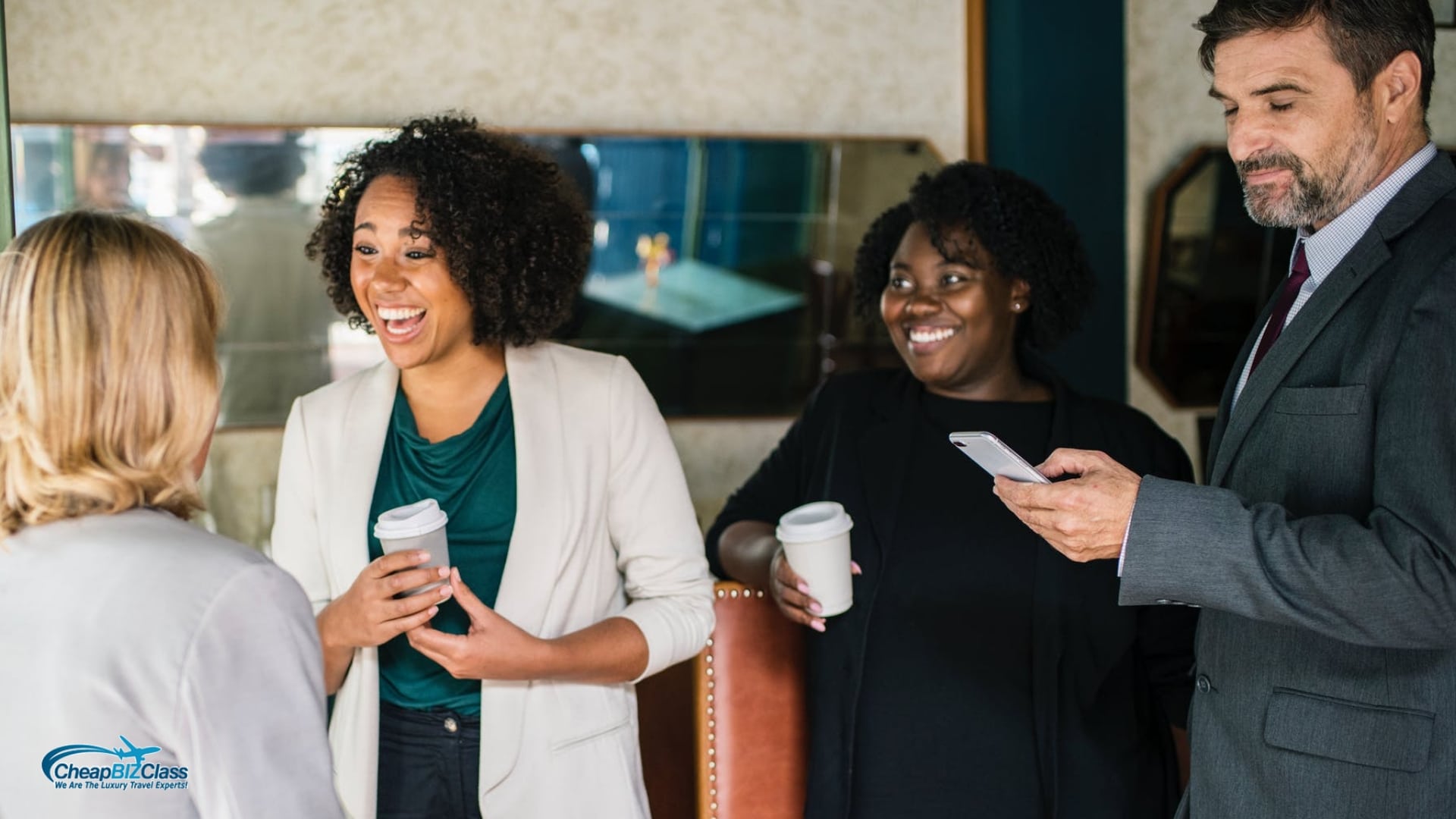 To reduce stress while traveling for business, think about hiring a car with a chauffeur, who will escort you during your stay. The pressure from the unknown routes may be too much for you, so this opportunity is worth considering. You will save some time and worries so it will undoubtedly pay off well. At the moment you might not fully realize just how bad is business travel for your health if you do not take the necessary steps to minimalize the tension but trust me. It can have devasting effects on your energy and overall performance on the upcoming business deals.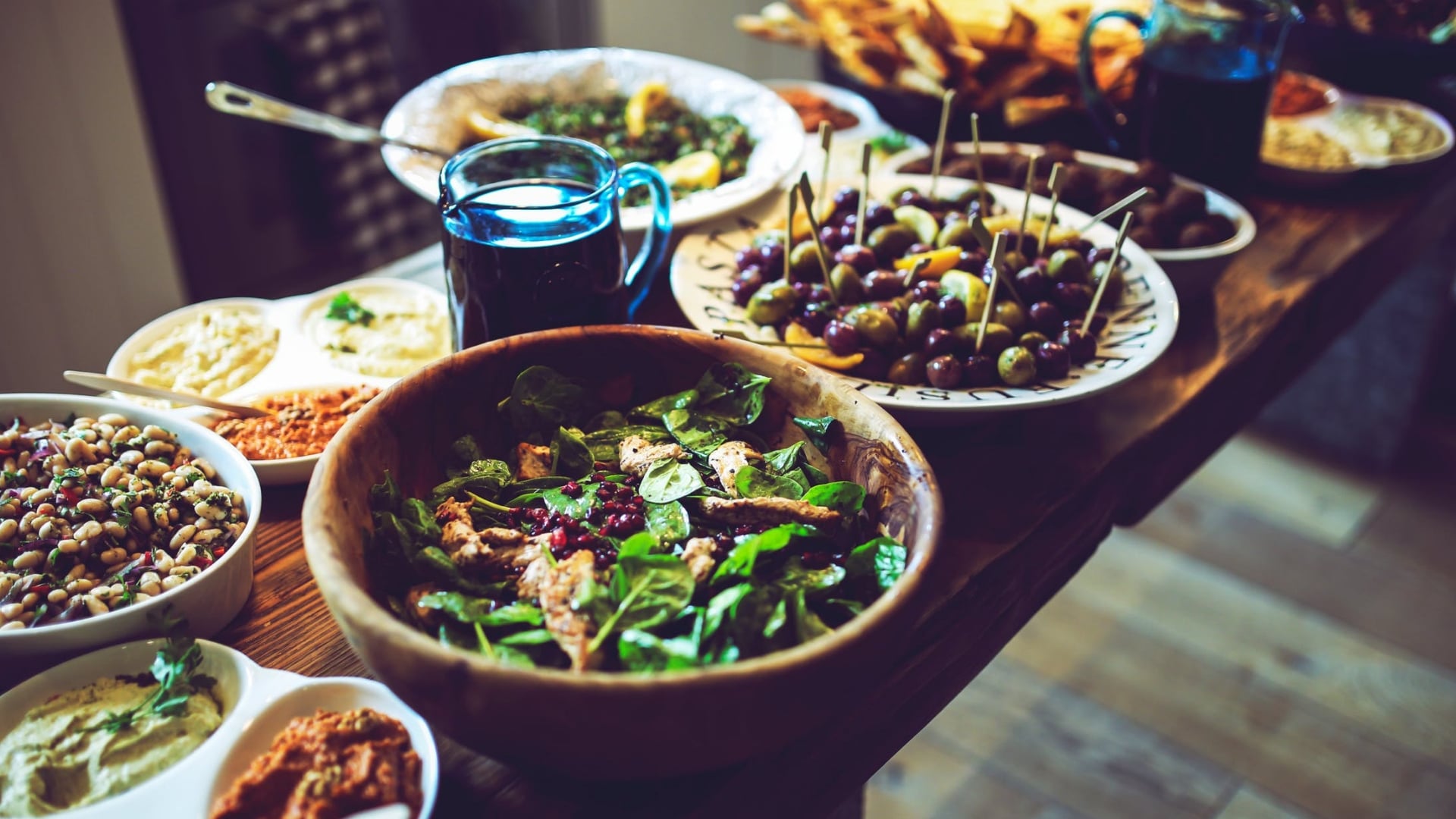 No matter which one of Europe's business capitals you are visiting, you can search for its hidden gems. My personal favorite is London because of its convenient places for business meetings, the excellent Wi-Fi and the immaculate healthy food. Here you can find some good options. My personal favorite is PURE because they deliver their delicious food to every point in London. I have even made orders from my home in the US and received the food 24 hours later in my hotel room in London. In this way, I save time, which I can use to have a nap or shower before my next meeting.
BUSINESS TRAVEL TIPS
Best tip ever: Spare at least three hours to go to the souvenir shop or a place for handmade chocolate. My experience has thought me that the presents I bring and the attention I pay to my family makes me a happier person and father.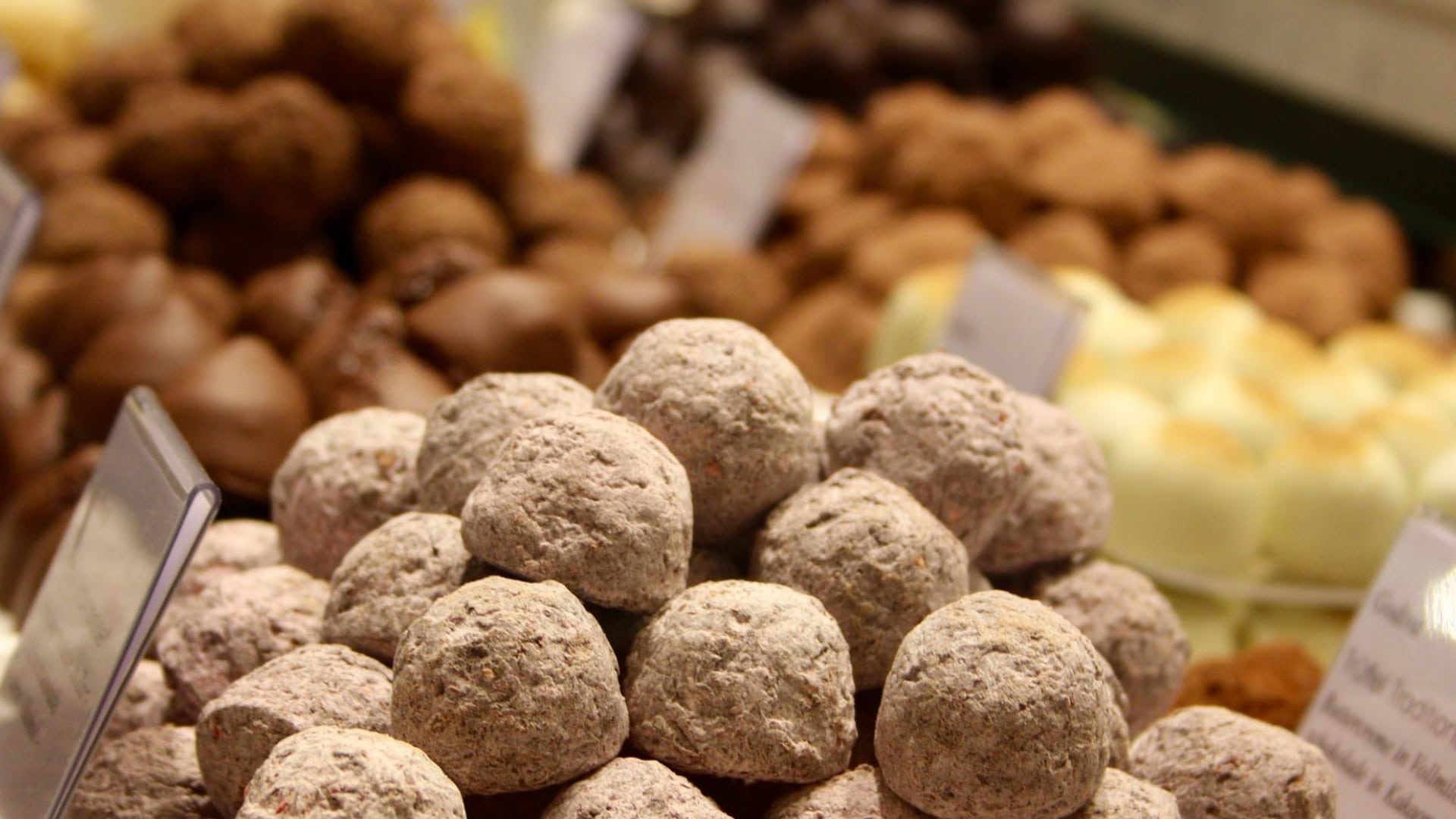 BEST APPS FOR BUSINESS TRAVELERS
Business apps have changed our perception about the way we do business nowadays. That is why you need to use them and benefit from the value they add. Otherwise, you are still living in the past.
For me, there are three apps, that I couldn't do without while traveling.
App in the Air, free
App in the Air is a blessing for those who live out of a suitcase. It keeps track of your itineraries, boarding passes, and frequent-flier programs. Plug in any number of flights, and you can track boarding and landing times, along with current waits for check-in, security & customs. Search tips from other travelers for which airport coffee shop is open at 5 am and little-known places to charge your phone.
DocuSign paid $480 annually
With DocuSign, employees can securely send, sign and manage nearly every agreement from almost anywhere in the world. Your customers can quickly and easily complete transactions from their smartphone or tablet. DocuSign offers online signature apps native to every major mobile platform.
Business in a box, paid $340 annually
Business in a box contains various templates and tools to manage all of your business. Everything you can think of is made into templates, which you can use at any time. I often use even their email templates when I am late for a meeting or I am offering a product to a new market. They are genius!
If you require anything else, here is a list of everything you may need.
MAKING THE MOST OF YOUR AIRLINE SEAT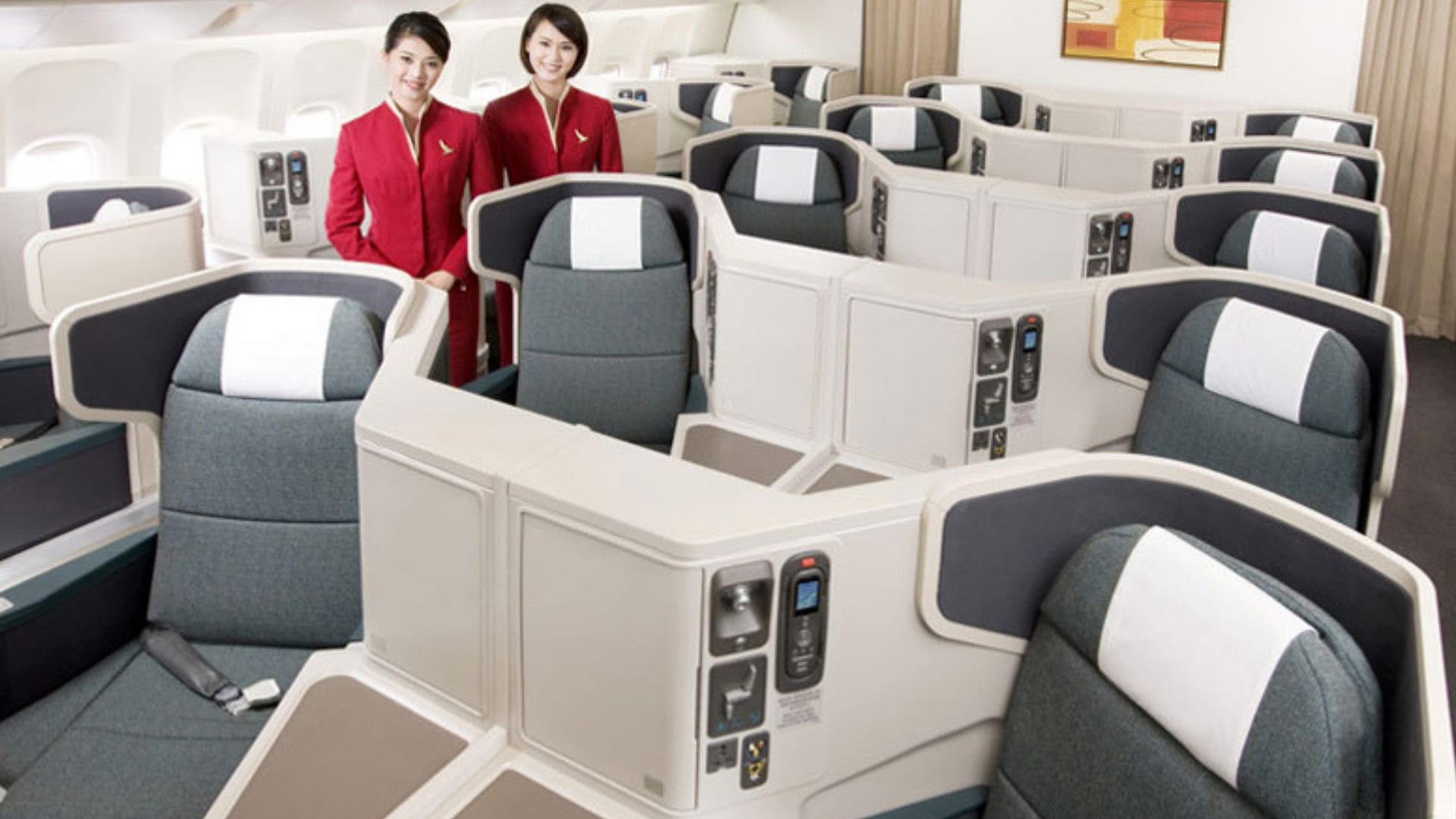 Business class seats are found mostly on international routes and planes that are configured for long-haul travel. This class of service offers significantly more comfort and amenities than standard Economy, Premium Economy, and Domestic First Class, which usually include double the seat pitch (legroom) compared to Economy and 2-3 extra inches of seat width.
If you still haven't found an affordable business class flight to Europe and are traveling Economy, you should look for better seats 24 hours before departure. That's when the check-in for your flight begins. At that time, go to your trip and start checking to see if better seats have been freed up. If you don't see your ideal seat right away, change your seat to the best available one.
Regardless of your seat number, you can pay to have access to an airline lounge. Being able to eat, drink, and shower ahead of your flight or during a layover takes things to a new level. Look at apps such as Priority Pass or Lounge Buddy for discounted prices.
"I HAVE A BUSY SCHEDULE" TIPS:
STAY PRODUCTIVE ON A BUSINESS TRIP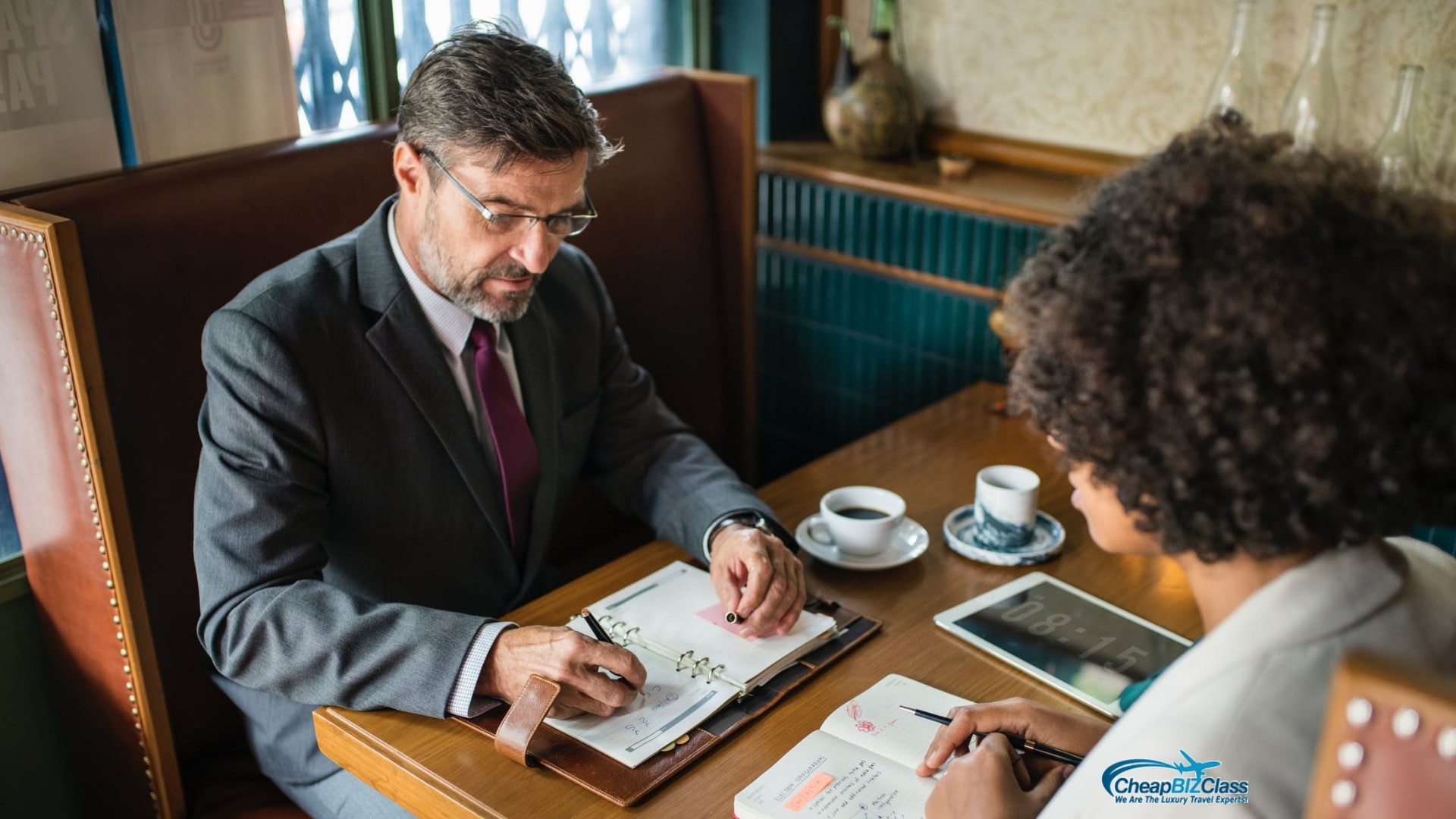 When I started traveling for business, I was required to send a report for the trip before I get back home. This was making things more complicated since I couldn't always find time to sit on my computer while traveling.
That's why I started adopting the best practices of people who are often working outside of their office, and I will share them with you here.
Make sure you get access to Wi-Fi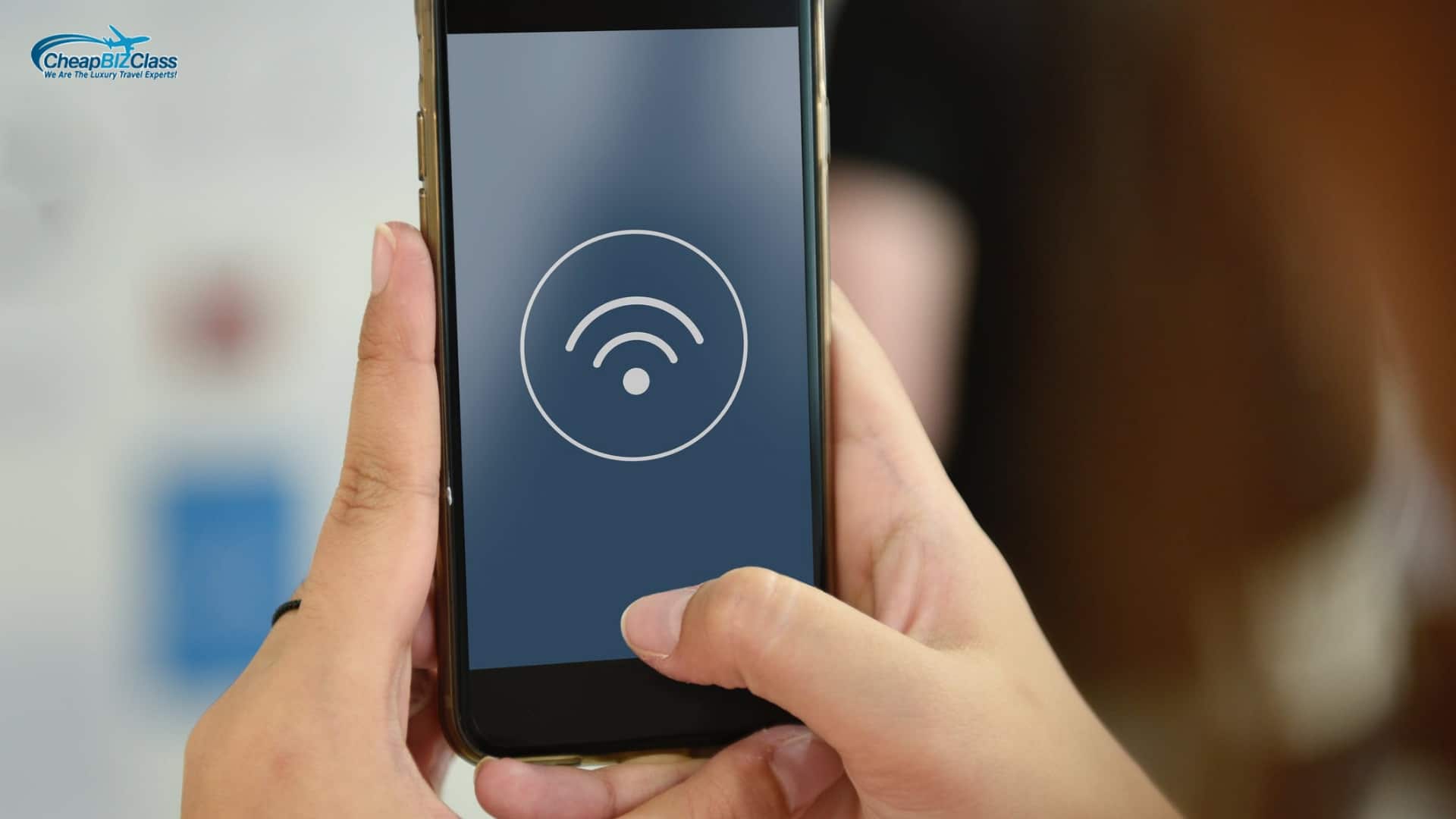 Most definitely the first thing you need is the internet. We live in an era in which it is hard to do business without a laptop and internet connection. That is why I use my hotspot, to make sure I always stay connected.
Work on a desk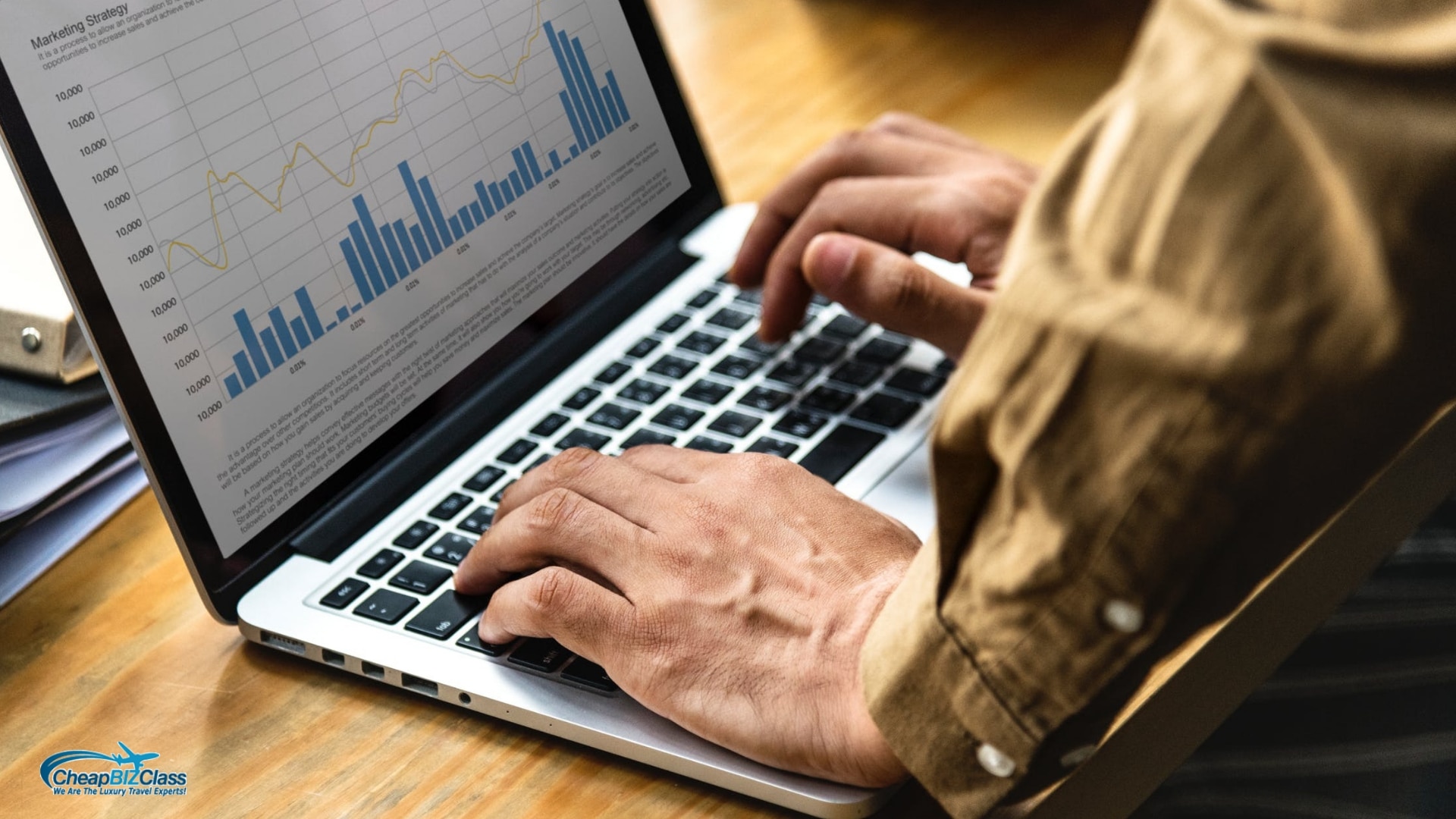 I never work at the hotel lobby or the swimming pool, no matter how good the Wi-Fi is. Dedicate two hours for organizing and completing your tasks and enjoy the rest of your stay without having to think about emails.
Use Google Sheets apps
It is important for me to get access to information at any time and that is why I ask my assistant to upload all my files to Google Docs and Google Sheets. It is very convenient.
Be online between certain hours each day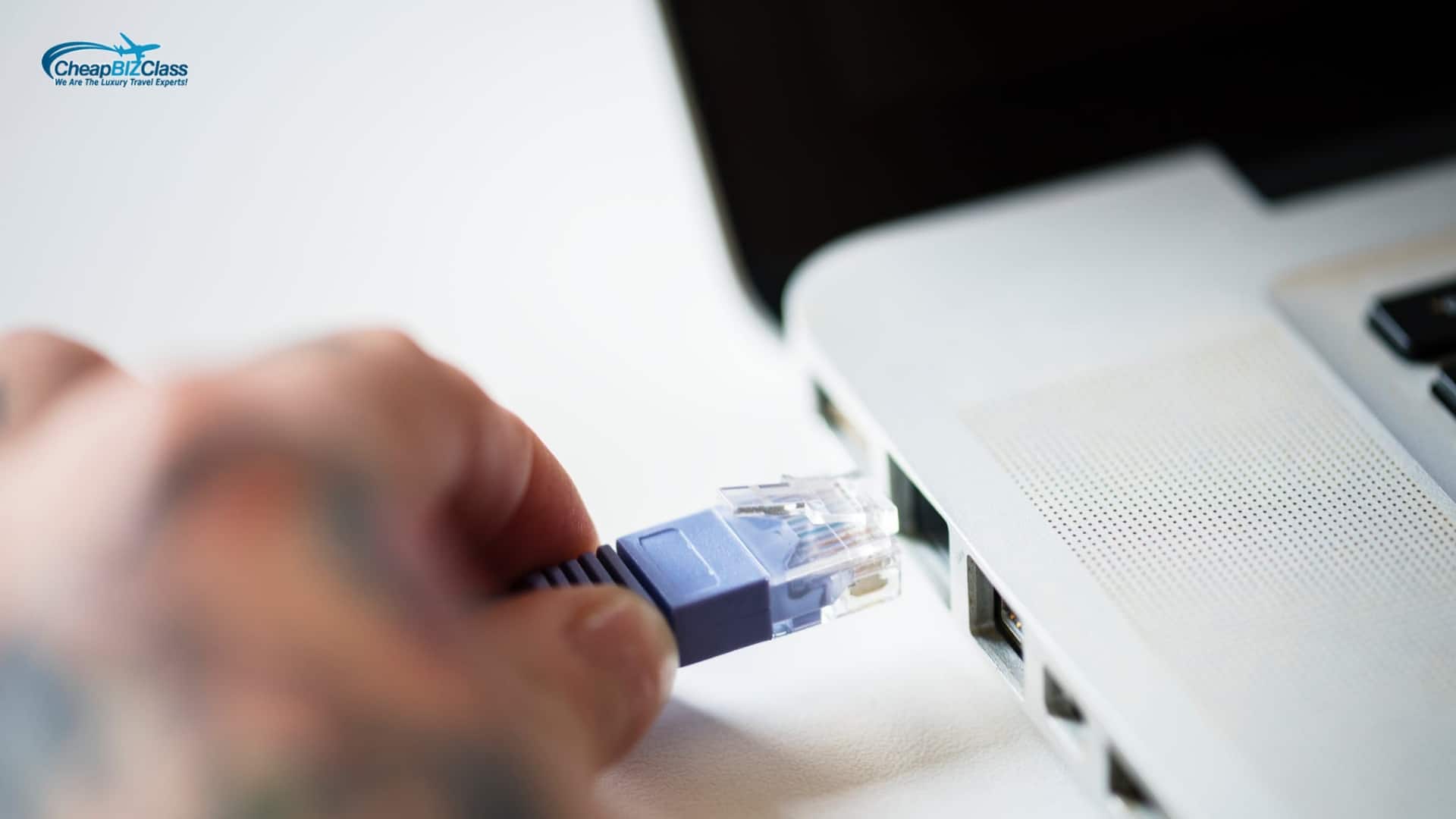 Before I leave, I generate an automatic response email to all my clients, informing them that I am away from the office, mentioning the time period and the hours in which they can contact me. This ensures that no one is expecting me to respond immediately and my clients can plan their time properly predicting my actions.
For the past five years, I've thought my colleagues to do the same.
Order your priorities
I never do things that can be postponed, no matter how much my colleagues are insisting. For me, it is important to ensure enough time for traveling, preparation for business meetings and a short break afterward. I try not to think about the things that I have to organize after I return to the US.
Work early in the morning instead of late at night
I can complete much more tasks early in the morning, in comparison to late at night. I prefer to drink my coffee, then do my work and not have to think about it the whole day.
Treat yourself
I've always liked the idea of William Gadea – Founder/Creative Director of IdeaRocket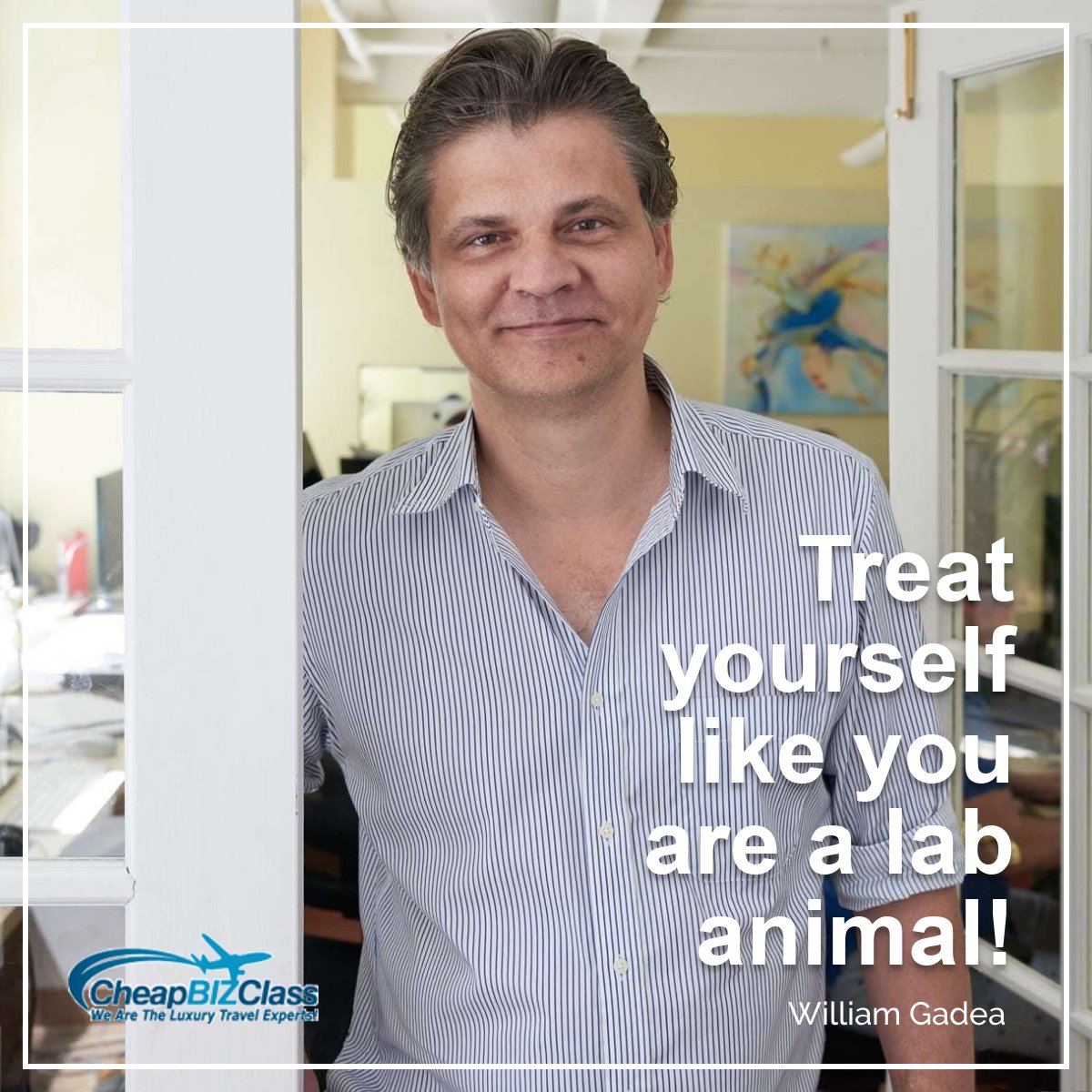 "Treat yourself like you are a lab animal! You can get yourself to do anything if you promise a sweet reward once the job is done. If you get this work done, then you are entitled to… a steak dinner? A swim in the lake? A professional massage? The choice is yours. Sounds silly, but it does work."
Conclusion
In conclusion, I will remind you my top three tips for business travel.
I never work on the plane or in the hotel room – this is my time for rest and daydreaming.
I always fly Business class – I find cheap tickets for Business class and save some money at the expense of the airlines and not my comfort.
I always make time for buying presents for my beloved once. A box of homemade Swiss chocolate or a 3D puzzle of London Eye can do wonders to the kids at home.
Finally, if you have planned your trip well, you will be traveling through airports and hotels at a comfortable pace, with time to look around and see what's happening around you. If you get the chance, take a moment to hold the door for someone, step out of the way of a hurried passenger, or help someone struggling with too many bags. Travel can be tough on people, particularly those who are not as experienced as you. Paying a touch of kindness forward can be a great addition to your personal brand, and connect you to the world and people around you.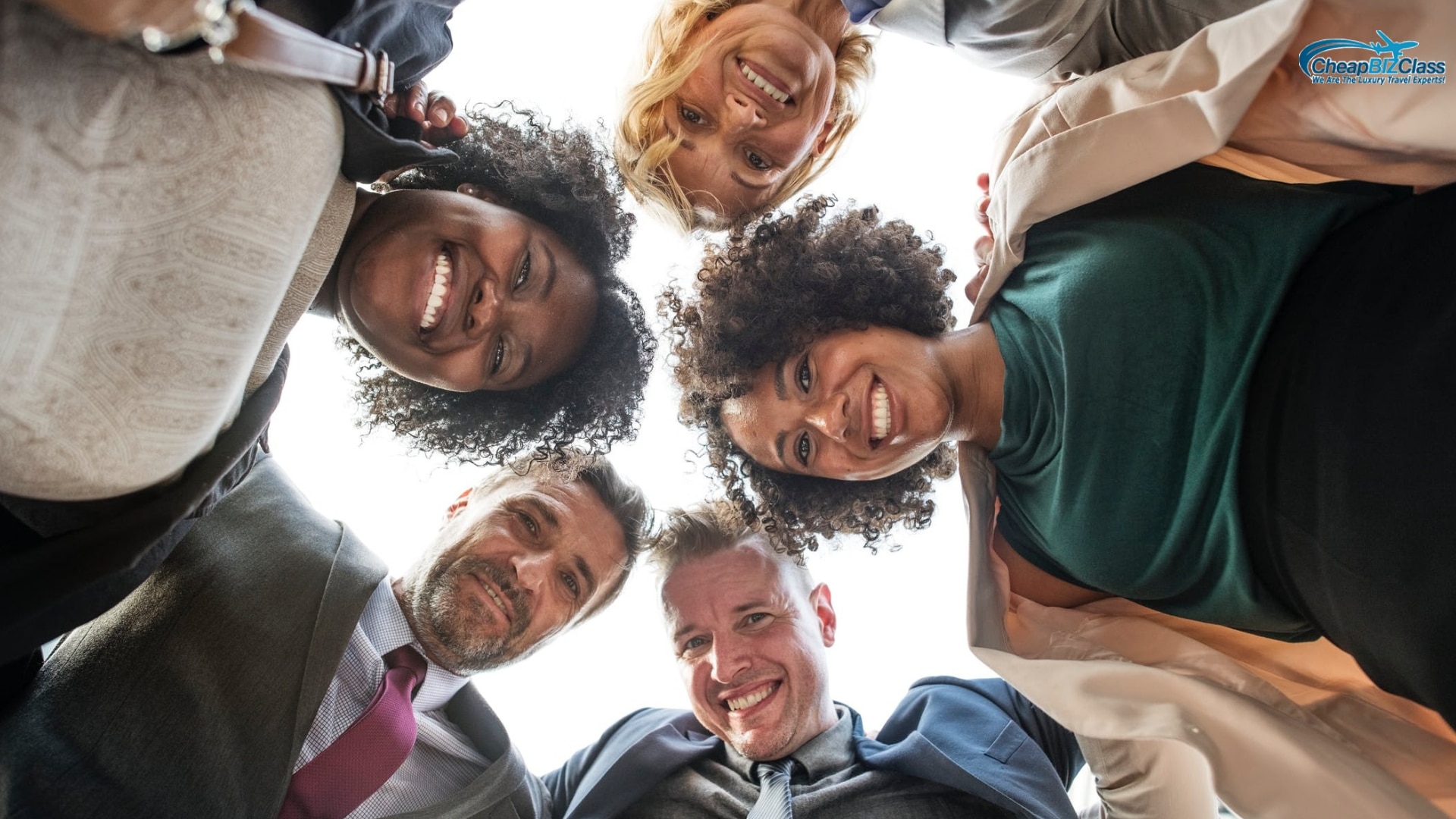 See you at the airport!