14 Best Destinations To Fly First and Business Class
There are about 700,000 passengers in the air at this moment. It is comparable to the population of a city like Boston or Detroit.
I can assure you, 80,000 of them are flying Business class and have an important business meeting tomorrow.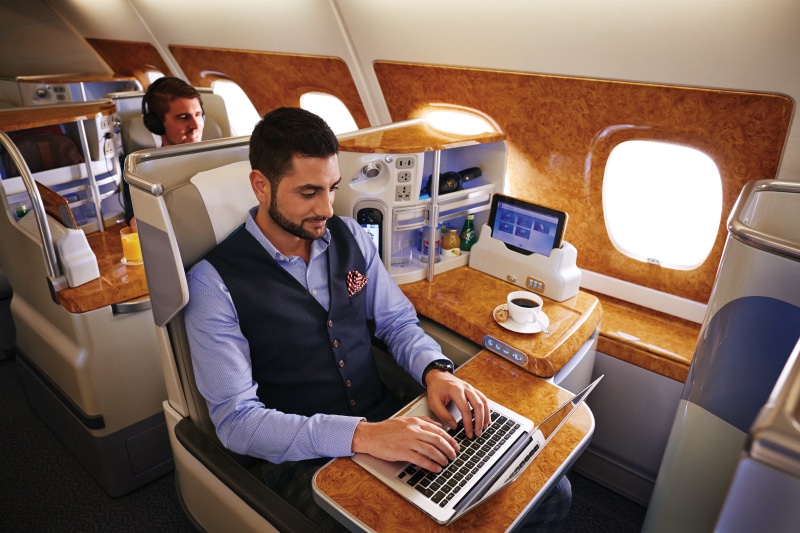 Where do these businessmen fly?
To Beijing? Doha? Paris? Not exactly!
Explore the 14 of the best business destinations all over the world where doing business is more than a pleasure.
1. UK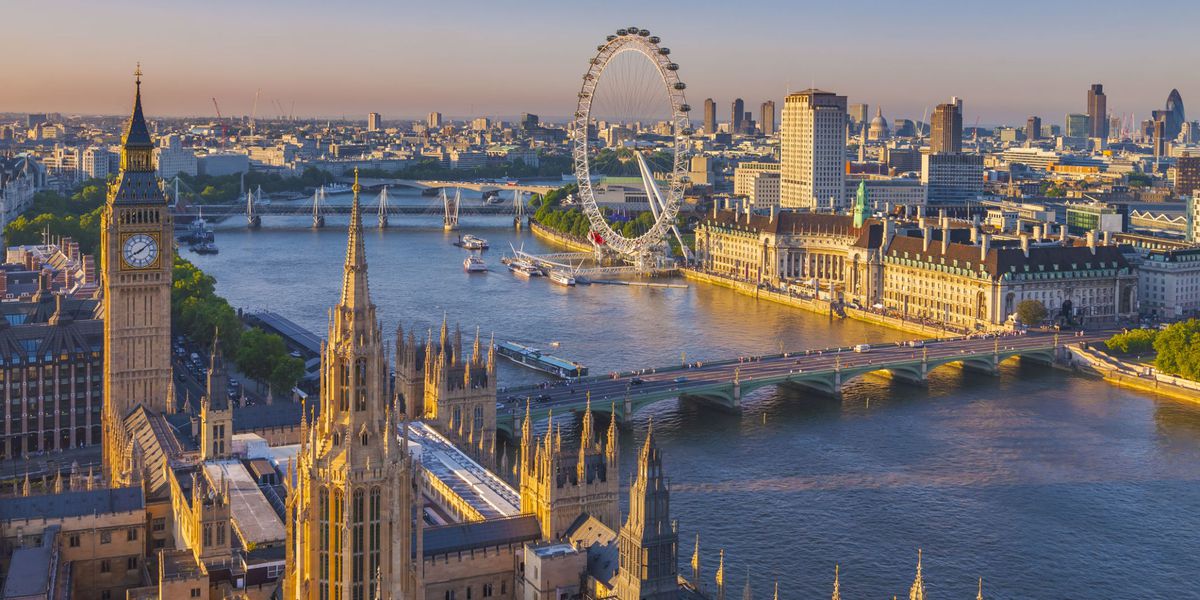 Above all, the United Kingdom has much to offer. It is comprised of four countries; England, Scotland, North Ireland and Wales. Each of them has an extreme sense of identity.
Business Communication in UK
Depending on age, the British are very formal when conducting business. Remember that the older generation is extremely formal, and this relaxes as the age decreases.
Most importantly, punctuality is essential in the England business culture. Always be on time and call in, even if you will be at the place 5 minutes late.
Here are a few helpful tips on how to do business in the UK:
British business attire is conservative. You must wear a dark-colored, conservative business suit.
Shake hands with everyone at the meeting upon arrival.
Maintain eye contact during greeting and during all conversations.
Britons do not appreciate having their names shortened.
Exchange business cards at the end of a first meeting, rather than the beginning. This is an important part of the business communication in the UK.
For additional cultural tips on the British etiquette, visit this great resource.
Do you need visa for UK?
US and citizens of the European countries do not require a visa for visits to the UK of less than 90 days. Unsure if you require a visa? Go here.
UK National Currency
The pound sterling (GBP) is the national currency of the UK. You may use your credit cards (check for your bank rates for international use beforehand). Cash is always nice to have to pay for transportation and leaving tips. Yahoo's Currencies Center
Speaking of tips, 10 to 15% is a standard tip in London. So, make sure you leave a respectable tip when appropriate.
Major London Airports
London has multiple airports including:
Gatwick Airport
Stansted Airport
Luton Airport
Heathrow Airport
Heathrow Airport is one of the most advanced and the busiest airports in the world. It's about 20 miles west of Central London. It has 5 total terminals with restaurants, shops, and currency exchange facilities. If you get a cheap business flight to the UK you will most likely land at Heathrow.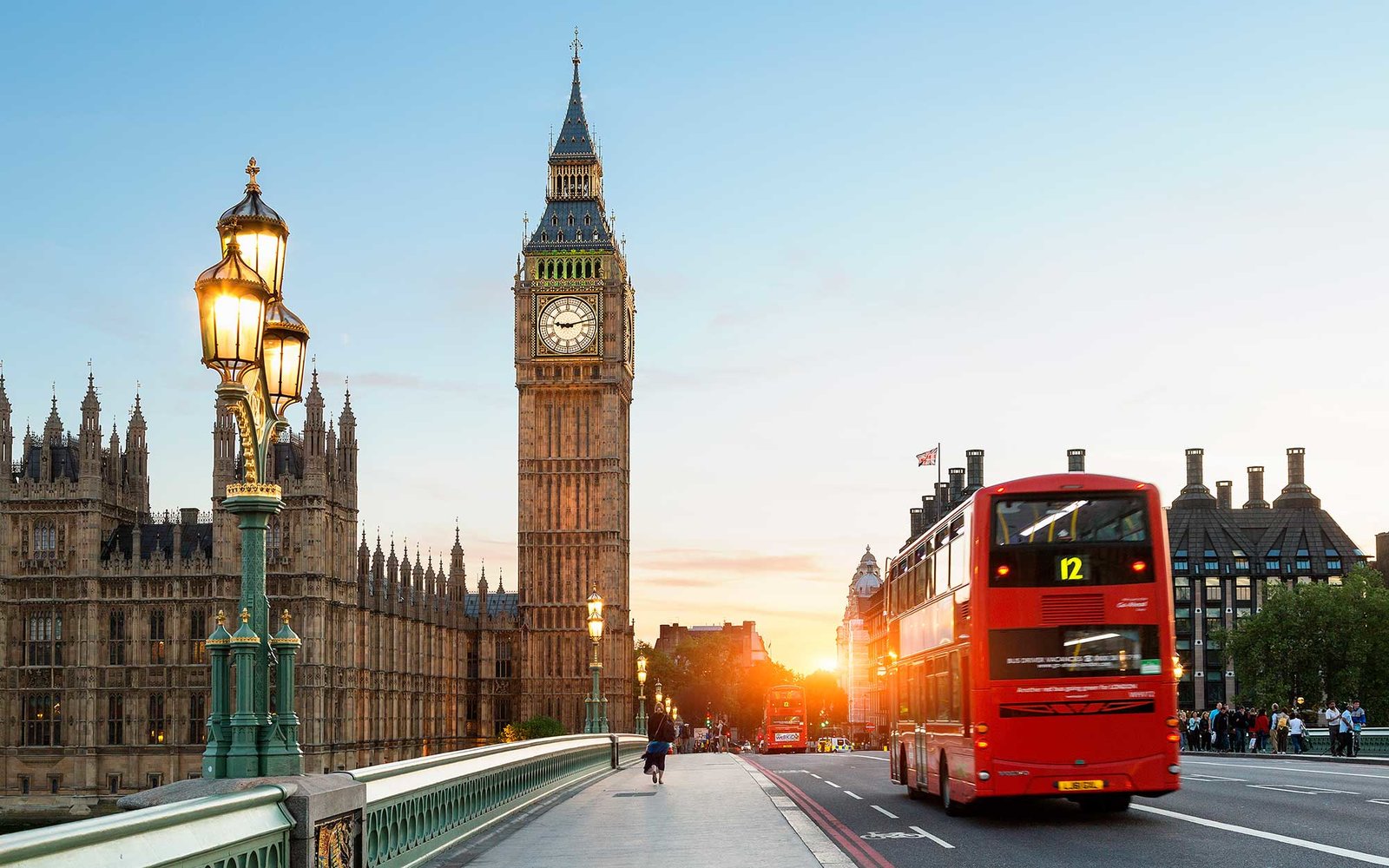 Getting Around London
By all means, London is one of the main business cities in the UK. Once you're in town, the Tube connects the city fairly easily, but be aware, the Tube is not the most comfortable ride in London. However, it is fairly priced and fasts within the city.
If you are traveling to London for the first time use cab or elect transportation. That will allow you to see more of the city. In that case, take the famous, double-decker buses and see the city that way.
Lastly, if you prefer to drive always rent a car from Hertz or Avis. But remember, in London, traffic drives on the left side. If you do decide to rent a car and plan on driving between 7:00 am and 6:00 pm (Monday-Friday) you will need to pay a Congestion Charge if you are in the Charging zone. In other words, yes, you are charged extra to drive. Learn more about the Congestion Charging.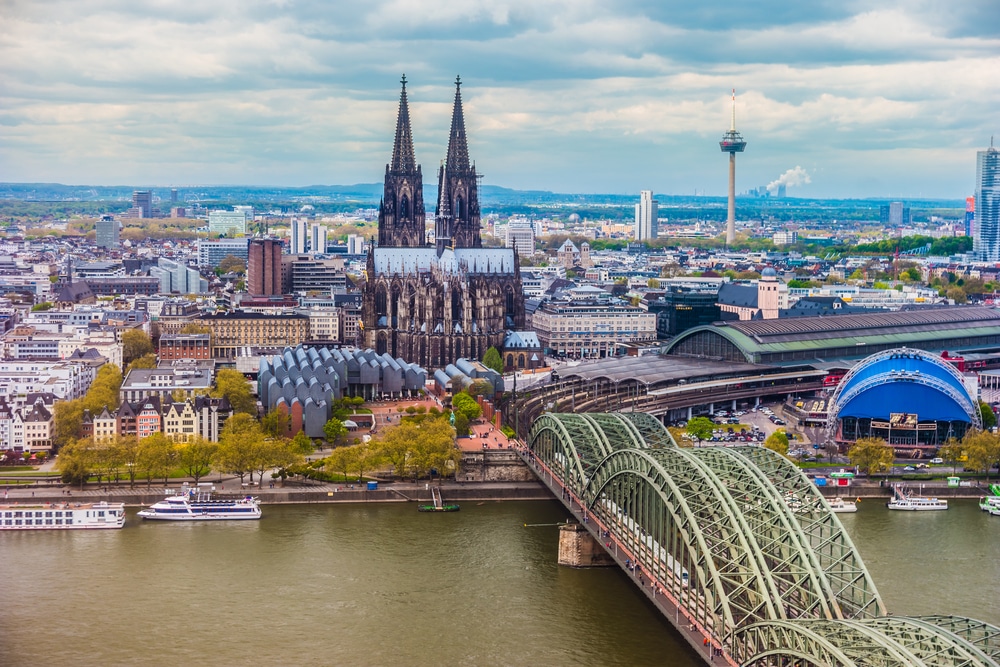 2. GERMANY
A trip to Deutschland is always a welcome change of pace. It's no wonder that recently more and more people are searching for cheap business class flights to Germany.
How to do business in Germany
Formality is the norm for conducting business in Germany. Suites and formal surnames are the standard protocol. Germans make quick decisions based on introductions. Be sure to offer a firm handshake and a business card with decisiveness.
Brevity is appreciated in this culture, with meetings typically lasting 20-45 minutes, so be sure you are well prepared. One more business tip for Germany is that unlike other European countries, after-hours socializing is not a common part of the German business ethics, though occasionally a dinner invitation is extended to get acquainted.
When doing business in Germany, be transparent, straightforward and get down to business.
After that be prepared: the German business environment is more formal when compared to places like the United States. Where in the US, it's common to know much about personal life, family and history before doing business, that's not the case in Frankfurt, known also like the business capital of Germany.
It's not that German business people are less personable than anywhere else in the world, it just takes a little longer for them to become more forthcoming about personal details. In other words, many Germans try to keep their business and personal life as separate as possible. This is very important for the German business communication so try to stick to it.
If this is your first time conducting business in Deutschland, here are some German business meeting etiquette tips that will be of great use to you.
Do you need a visa to go to Germany?
When entering Germany, you do not need a visa for 90 days. However, a short visa which is referred to as a "Schengen" may be required. Contact the German Embassy for additional information regarding passports and visa details for your specific country of citizenship.
What currency does Germany use?
The local currency used in Germany (and several European countries) is called the Euro. I convert my currency to Euros fairly easy, however, expect to pay fees when making the transaction. At the airport, look forward to paying a one-time fee of at least 4 EUR on top of a commission percentage.
Alternatively, use your debit or credit card, but research in advance what international rates your bank provides.
Above all, you can also use popular websites like Yahoo's Currencies Center to get the correct conversion rates for your local currency.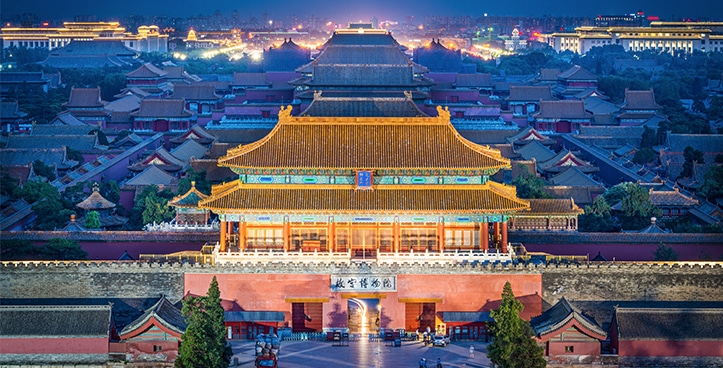 3. CHINA
Needless to say, China is the world's most populous country. From manufacturing machinery and textiles to being one of the biggest untapped consumer markets, China has a lot to offer to many businesses. That's why more and more business owners and corporations book cheap business class seats to China.
How is business done in China
You must remember: the Chinese business meeting etiquette is steeped in relationship and tradition. Firstly, start a business relationship with a firm handshake and a classy gift. Be sure when you present your business card, it is face-up in the palm of both hands.
I always pick it up with both hands and take a moment to review it before putting it away. This is
Be ready to have dinner as an initial meeting, where you'll get to know each other and begin the relationship of business before digging into the business details.
Most importantly, you have to stay clear of politics and children during the conversation, as both are taboo topics in China.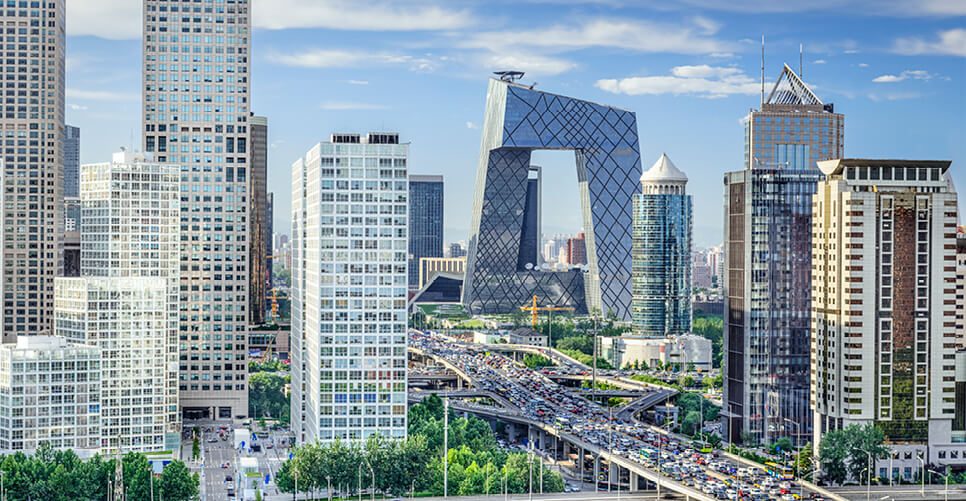 DOING BUSINESS IN BEIJING
Beijing is the capital of the People's Republic of China and one of the most populated cities in the world. Considered to be one of the six ancient cities in China, Beijing is full of intriguing history and rich culture. It is also one of the most important places to visit in China for business deals.
Most people conducting business in Beijing will stay in the Central Business District (CBD) or the financial district, but the CBD is more common due to the location and many hotel options.
Even more, with the years I understood that doing business in Beijing or anywhere in China is just as much about respect as a business. When at a meeting, try to be as respectful as possible with your verbal communication and physical gestures.
Another essential business travel tip for China I want to share with you is that in your meeting, there will likely be an interpreter, even if the business people you are dealing with can speak English. Do not rely on the interpreter provided and bring your own, especially if dealing with things like contract particulars.
In Beijing, the business attire is usually smart business casual, but it's always recommended you overdress if you are not sure what is best of you.
Another thing to consider is that, usually, the real business gets done over a meal. Sometimes the regular meetings are just a formality (and nothing gets done) until you get to a restaurant where your host will lead the discussion.
Do you need a visa for China?
If your business visit is 30 days or less, you will likely not need a visa. However, if you plan on traveling to other areas in China, you will need a visa. Contact the embassy for the most current visa requirements.
The visa needs to be acquired from a Chinese Embassy, Consulate-General or a visa travel agency.
Visit the Chinese Embassy for more details about recent visa requirements. Click here to learn how to apply for a visa.
What is the Chinese Currency?
When traveling to Beijing exchange your currency for the Yuan Renminbi or Chinese Yuan.
So, it's important to note that some areas within China have a different currency and you may need to exchange money again if visiting outside of Beijing. For example, Hong Kong uses the Hong Kong Dollar and not the Chinese Yuan.
Use popular websites like Yahoo's Currencies Center to get the correct conversion rates for Beijing.
Beijing Airport Transportation
Beijing Capital International Airport is the main airport serving Beijing and the most likely place you will land. Expect fairly smooth arrival. The airport is very modern and efficient.
Getting Around Beijing
To get to your final destination or hotel you can take a taxi. The taxi driver will not likely speak English or any other foreign language. For this reason, prepare the hotel or place you are trying to get to go, written in Chinese.
Get your taxi from a stand outside and require the driver to use the meter. There are some taxi scams at the airport. So, be careful, and if anything seems suspicious, wait for another taxi.
DOING BUSINESS IN SHANGHAI
Shanghai is China's main financial hub and a fairly straightforward place to do business. If you're looking for a low-cost business class flight to Shanghai, we can help you find the best prices and the most convenient times at a fraction of the cost. Search for best quotes on your business class flight to Shanghai.
It is a huge city, boasting a population of over 23-million people, and I was not surprised to realize that it is the biggest city in China. Located in east China it rests at the entry of the longest river in Asia, the Yangtze. About 39% of the residents of Shanghai are migrants.
Business etiquette in Shanghai
Overall, you'll find the business people to be straightforward communicators who are professional and intelligent.
Use our best tips for conducting business in Shanghai.
Business dress code in Shanghai is very formal. Men are good to wear a suit and tie and women are expected to dress professionally and conservatively.
The Chinese are fairly punctual so make sure you arrive on time at any meetings.
Meals are often a part of business deals and the discussion may range from general topics like sports to a more formal topic like businesses.
Drinking at an evening dinner is common, and if you take part in the drinking, the locals will expect you to make a toast to everyone at the table.
Which is the best Shanghai airport?
Shanghai Pudong International Airport is the main airport and likely the most business travelers will arrive on it. I recommend it. The airport is about 19 miles east of the city, and about a one-hour drive away from Shanghai.
Getting Around Shanghai
A taxi is the most convenient way to travel from the airport but is also fairly expensive. The rate increases by about 30% at night time. On the other hand, other travel options include an airport shuttle, metro line, and a city bus.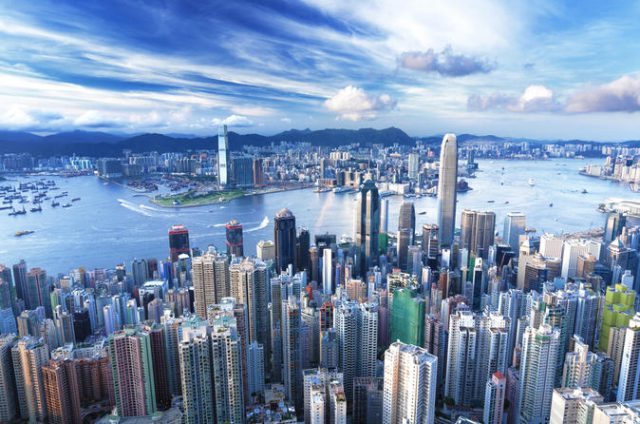 DOING BUSINESS IN HONG KONG
Hong Kong is known as one of the foremost international financial centers and a great place to do business. It is ranked number 2 on the International Finances Corporations' Ease of Doing Business report in 2013. The city has a free market and most businesses can be conducted with limited government participation and intervention. Also, there are plenty of discounted business class flights to Hong Kong to choose from so it is an accessible destination to get cheap seats.
Hong Kong business practices
Many of Hong Kong's business people have western-style education and have a great international perspective due to world travel. For example, the style of business is similar to the United States. You can say that the whole city is pretty well westernized. Hong Kong work culture is very honest but at the same time competitive.
Read my additional tips for doing business in Hong Kong:
Shake everyone's hand and introduce people with higher rank first.
Tea is served at almost all meetings, wait for the host to drink first.
Be prepared at meetings to make decisions and expect any negotiations to be detailed, but efficient.
Relationships are an important part of Hong Kong business culture, take the time and effort to build good strong relationships. I recommend doing business face to face whenever possible.
"Do I need a visa to visit Hong Kong"
If your business visit is 30 days or less, you will likely not need a visa. Check the Hong Kong government website for the most current visa requirements for your specific nationality.
Is Hong Kong currency same as China?
The Hong Kong currency is the Hong Kong dollar and is the eighth most traded currency in the world. The local currency can be easily traded at foreign exchange facilities. These typically can be found at the airport, banks, and hotels.
Travel with at least two different credit cards (Visa and Mastercard) as they are widely accepted.
If you do plan on visiting China, be aware that China's currency is different than Hong Kong's.
You can use popular websites like Yahoo's Currencies Center to get the correct conversion rates for both Hong Kong and China (If necessary).
4. JAPAN
Also known as the Land of the Rising Sun, Japan is one of the most technologically advanced countries in the world. It is also a famous destination for business travelers since the country is home to well-known companies such as Sony, Toyota, and Honda.
Japan is situated in Far East Asia next to Korea and China in the Pacific Ocean. Business travelers can easily access the country from almost any part of the world. Those traveling from North America can fly their discounted business class fares to Japan from the West Coast (California). From Europe, you can fly via the Middle-East.
Japanese business communication tips and practices
Like most Asian countries, Japan is a conservative society where certain rules and protocols are followed in almost all situations. This also applies to Japanese business meeting etiquette.
As a foreigner doing business in Japan, it is important to understand a few local customs.
Most importantly, always be respectful of the local people.
So, try to keep in mind:
Dress appropriately for the occasion. You don't have to worry about what to wear on a business trip to Japan since a formal suit is a must!
Seating is ordered according to rank. As a guest, you will be directed to the appropriate seat.
Gifts are considered normal and appropriate. Bring a small souvenir gift to the meeting and do not be surprised to receive one from your host as well.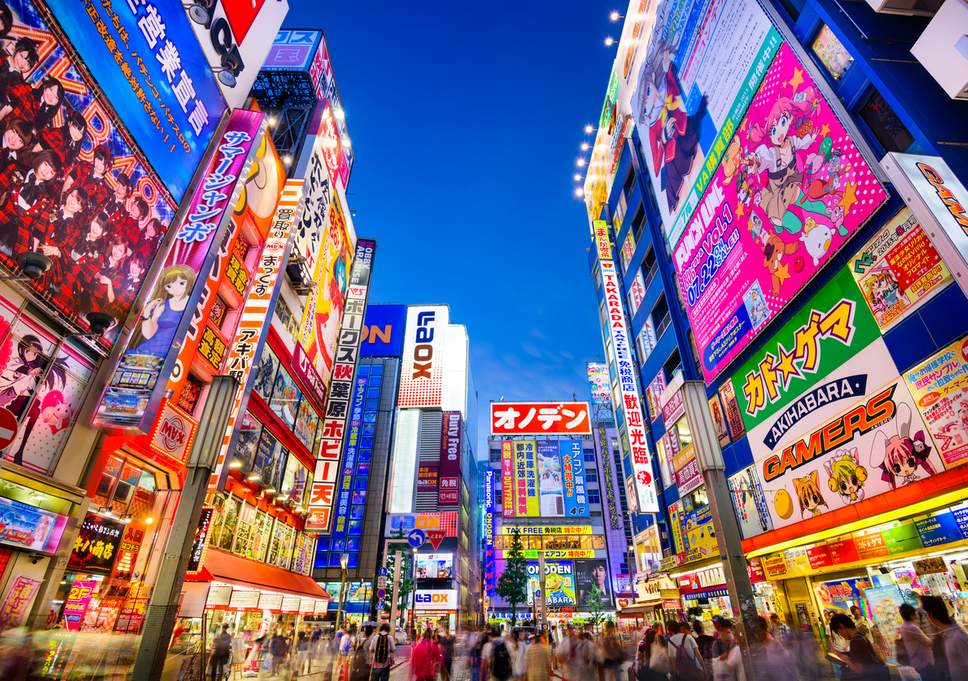 DOING BUSINESS IN TOKYO
Firstly, Tokyo is one of the largest metropolitan areas in the world with a total population of over 13 million. Secondly, the area is often described as one of the most modern and sophisticated cities, and some say it's like stepping into the future.
In addition, there are some misconceptions about doing business in Tokyo. It is that the Japanese are very stiff and overly formal. This was true 30 or 40 years ago, but things have changed.
Let me give you a few Tokyo business facts:
Be on time, which really means be 5 minutes early.
Introduce yourself with your full name, company name, and title.
Try to match the bow given to you (it may be just a slight head nod).
When you receive a business card, actually look at it, don't fold it, write on it or immediately put it into your pocket.
Be on your best behavior and be respectful, but don't try to pretend you are Japanese.
Do not tip – tips are considered to be an insult. There are a few occasions where tips are okay (taxi), but generally, you do not want to tip.
English is not common– don't presume that everyone speaks English. Make arrangements or prepare to get around without the aid of English speakers.
Bring a map – If you plan to see the city. Simply show people where you are trying to go.
Avoid the summer if you can – The summers in Tokyo are very hot and uncomfortable. The good news is, if you're doing business in the summer, it's okay to not wear a tie.
Do you need a visa for Tokyo?
Visas are regulated by the Japanese government, so it's best to visit the Japanese Embassy website for the most current and updated information on visas.
What is the currency of Japan?
In Tokyo, the currency is the Japanese yen. You'll be able to exchange your money at the airport, banks, post office, ATM's and even 7-11 stores.
The Japanese primarily operate with cash. To that end, make sure you have some yen handy when shopping. Although major credit cards are accepted in most places.
You can use popular websites like Yahoo's Currencies Center to get the correct conversion rates.
Which airport in Tokyo is best to fly into?
When flying to Tokyo there are basically two airport options, Narita and Haneda.
Narita International is the primary airport and receives the majority of the traffic going to and from Japan. However, it is about an hour from the center of the city, which is a little inconvenient if you're in your first business class to Tokyo.
In recent years, more international destinations are flying into Haneda airport, so fly into Hanada to save time.
Getting Around Tokyo
If you fly into Narita, you'll need to take the train to the center of the city. It will cost you about $30 or $40 dollars (you'll find a taxi much more expensive).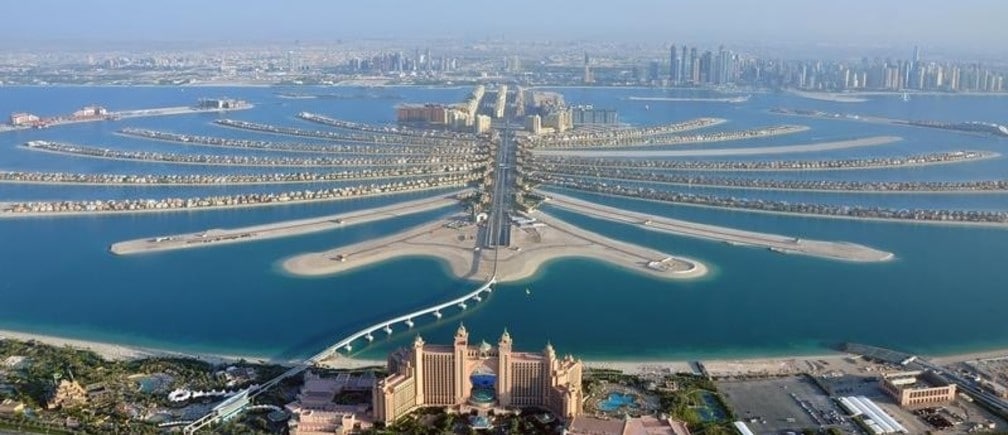 5. UNITED ARAB EMIRATES
The United Arab Emirates, or the UAE, is an Arab Country at the southeastern corner in the Arabian Peninsula. It's made up of seven emirates (states), including Abu Dhabi.
One of the main commonalities in the UAE business culture is the religion of Islam. Unlike western business culture that usually separates business and religion, in the UAE the locals integrate Islam with business.
The United Arab Emirates has a very modern business structure. If you are from a western business culture, the infrastructure will feel familiar, with luxurious office space in high-rise buildings.
How to do business in Dubai
Read a few additional things to consider when doing business in Dubai:
One part of the Dubai business etiquette is that managers typically will have a very direct and straightforward communication style.
Be aware that some older Emiratis may have a gender bias and prefer to work with men.
Meetings will often start late and very rarely start on time. Don't take this personally; it's just how business is conducted in Dubai.
Often, you'll have to meet with subordinates before meeting with a decision-maker, treat them with the same respect you would a senior member. Often, the business is family run, and the junior member will be a son or brother of a senior member.
Business meetings can be somewhat frustrating in Dubai as it's very common for interruptions to occur on a frequent basis, or for meeting plans to be changed completely. Unlike western business culture, meetings in the UAE will likely lack structure and a formal agenda.
If you can set up the meeting place or control where the meeting is going to be (like your hotel), you may have a more productive meeting.
UAE visa information
You do not need to prepare a visa to enter the UAE and will be given a 30 days visa at immigration, free of charge. If you need to stay for longer than 30-days for your business, an additional 30-day extension can be granted for a fee.
Before traveling to the UAE, check the Emirates website to make sure your country is one of the eligible countries for visas.
What is the currency of UAE?
The currency in the UAE is called Dirhams and is divided into 100 fils. A great place to get your money exchanged is at the airport; however, sometimes better exchange rates are available at the mall.
Use popular websites like Yahoo's Currencies Center to get the correct conversion rates before landing in Dubai.
Biggest UAE airports
The two main airports are the Dubai International Airport (DXB) and the Abu Dhabi International Airport (AUH).
DXB receives most of the flights and is the busiest airport in the United Arab Emirates.
AUH is also very prominent, as it's located in the country's capital.
Getting Around Dubai
There will be a few options for transportation including public transportation, taxi or hired car service.
Public transportation will be the most economical, but business travelers will likely opt for a taxi for faster service.
There are two types of taxis: metered and limousine.
The availability of these two options will be dependent on the terminal you arrive at. The prices will be visible curbside and fixed for the limousine taxi.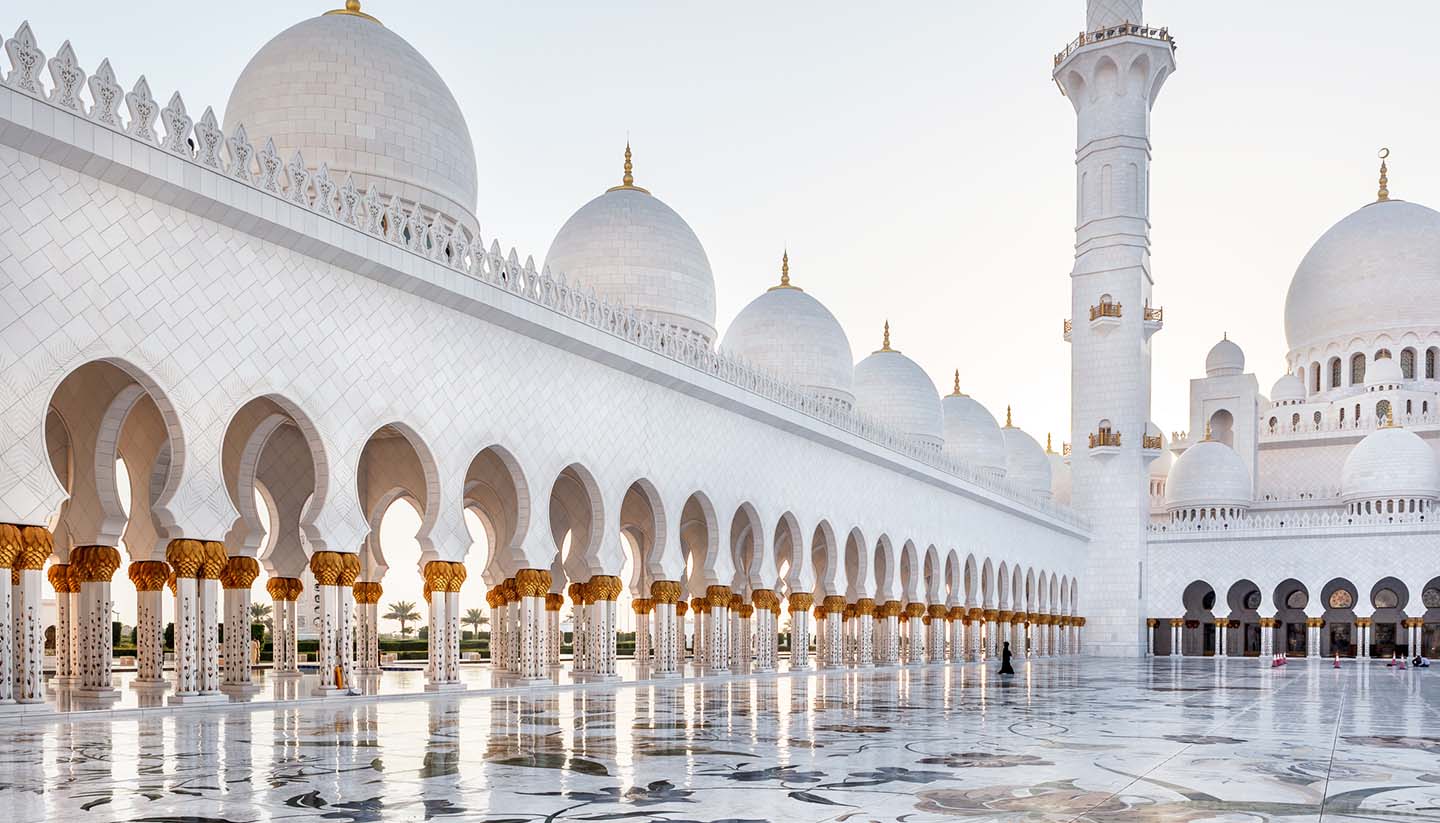 DOING BUSINESS IN ABU DHABI
Abu Dhabi is the capital of the United Arab Emirates and the second largest city behind Dubai.
Although the city lacks the luster and extravagance of Dubai, it still has grown into a cosmopolitan metropolis fly their low-cost business flights to Abu Dhabi. It is home to important financial institutes such as the Abu Dhabi Securities Exchange and the Central Bank of the United Arab Emirates.
Above all, doing business in Abu Dhabi can be very similar to doing business in western business cultures. Meetings are often held in nice office spaces, or in skyrise buildings.
What is the currency of Abu Dhabi?
The official currency in the UAE is called the Dirham. The most convenient place to get your money exchanged will be at Abu Dhabi International Airport when you arrive; however, sometimes better exchange rates are available at shopping locations like the mall.
Probably, with that said, it may be beneficial to only exchange enough money for travel and food or until you can get to another location that you are certain has better conversion rates than the airport.
Therefore it is better to check popular websites like Yahoo's Currencies Center to get the correct conversion rates before landing in Abu Dhabi.
Airport Transportation
The Abu Dhabi International Airport was voted the "Best Airport in the Middle East" by Skytrax in 2012 and truly is a fantastic airport. The airport has a very quick and organized procedure to get international travelers through immigration. Most importantly, free Wi-Fi is available.
Getting Around Abu Dhabi
In Abu Dhabi, you can arrange for a private car service, take a taxi, or use public transportation.
Likewise, taking the air-conditioned bus to and from the airport is an economical way to travel. If public transportation is something you're not interested in, a taxi will probably be the most practical option.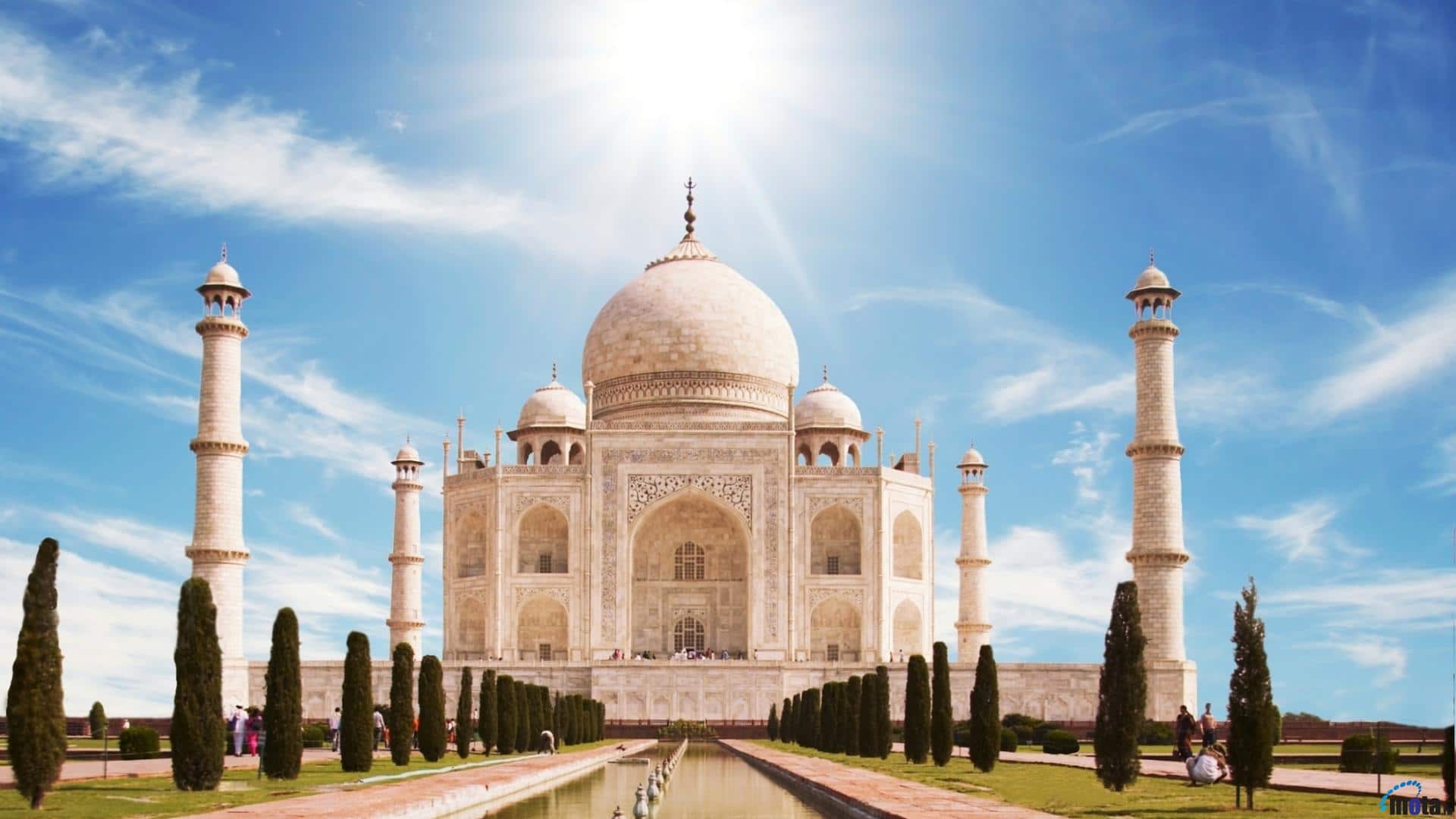 6. INDIA
India is a spectacularly diverse country located in South Asia. It's the second-most populous country in the world with over 1.2 billion people. Therefore it has different languages and social taboos that will need to be navigated.
Hindi is the official and most widely spoken language in India. English is the common language for business.
Understanding Indian culture in business
For instance, in India, elders are highly respected and caste rankings still play a major role in business dealings.
Firstly, men and women should dress conservatively and try not to wear leather belts or handbags. The cow is considered a sacred animal in India.
Secondly, try not to point your feet at anyone, as feet are considered unclean. If you happen to step on someone's shoe, apologize immediately.
You may be presented with a gift at a meeting. Accept hospitality. Giving and receiving gifts tie into religious and spiritual beliefs in India. It may also behoove you to have a small gift to give as well.
Lastly, arrive on time, but know that culturally, India takes a more relaxed approach and meetings may start late. Also, understand that family takes priority over business. Sometimes meetings will be canceled for personal reasons.
Is visa required for India
Americans are required to have a proper visa. Otherwise, the country is visa-free and you can obtain it on arrival or get an e-Visa online.
What is the currency of India
The official currency is Rupees.
Firstly, when you land at the airport there will be exchange counters to convert your money. There will also be other places to exchange like banks and shopping malls. Some banks don't charge service fees to use ATM's. So, making a withdrawal from an ATM may be a viable option to get cash.
Always check with your bank before withdrawing money from foreign ATMs. This way you can avoid any large foreign exchange fees.
Above all, you can use popular websites like Yahoo's Currencies Center to get the correct conversion rate for your local currency.
Which is the best airport in India
The busiest airport in India is Delhi's Indira Gandhi International Airport. It handles about 34 million passengers a year and is likely the airport you'll fly into as a business traveler.
Many of our customers travel to India in their discounted business class seats.
Getting Around India
Booking a private car or taxi will probably be the best way to travel from the airport. It is usually about 30 to 45 minutes. But the traffic can be very congested. For the reason that, delay a regular one-hour drive to the city, can make it a two-hour trip or more.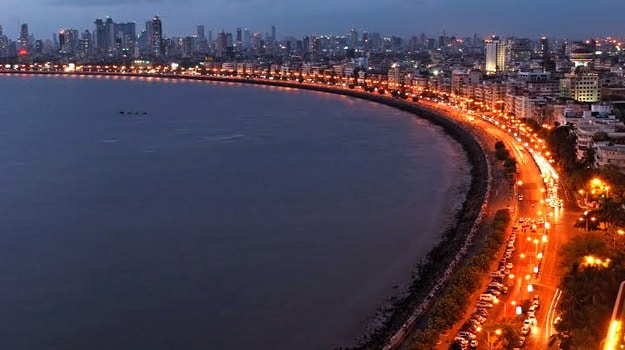 DOING BUSINESS IN MUMBAI
Mumbai is the capital of Maharashtra. The city was formally known as Bombay. It is a huge cosmopolitan metropolis. As a result, the most populous city in India, and the fourth most populous city in the world.
The capital city has over 20 million people and is the wealthiest city in India. So, it can be compared to the New York of India.
Certainly, the Mumbai business people are generally very friendly and informal, but Indian tradition and culture hold true in many areas.
As far as business dress code, men are expected to dress professionally, in a suit. In contrast, it's common for jackets to be removed at a dinner meeting.
Since India was a British colony, English is the common business language spoken throughout the country. For that reason, many of the Mumbai business people speak good English (with an accent).
Here are some other general tips for doing business in Mumbai:
Firstly, arrive on time. Mumbai has fairly bad traffic, so make sure to give yourself ample to time to arrive. With that said, do not expect that level of punctuality in return. Sometimes, due to the horrible traffic, meetings can start late, especially if you are the host and the guest are expected to come to you.
Secondly, many Indians do not eat meat for religious reasons. If you are hosting a lunch or dinner meeting, be sure to accommodate this eating style.
Many people still refer to Mumbai as Bombay, it's considered rude to correct them.
Finally, make sure to bring enough business cards as not having enough may be considered rude.
How many airports are there in Mumbai?
Chhatrapati Shivaji International Airport (BOM) is the one and only international airport for Mumbai, receiving about 25 million passengers a year.
The airport is now brand new. As a result, it does have free wireless internet, money exchange counters, beauty spas, and railroad reservation counters.
Getting Around Mumbai
The most practical and easiest way to get to your hotel will be to take a pre-paid taxi. The fare to south Mumbai will be about $8 US.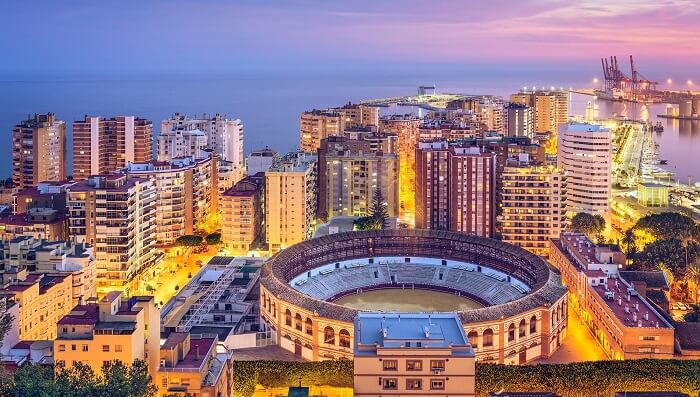 7. SPAIN
Spain is the second largest country in Europe. It offers visitors a chance to escape in the winter, with a warm climate and year-round beaches. As a result, the country is also a cultural mecca. It offers a vast array of art festivals and museums.
Doing business in Barcelona
First of all, Spaniards prefer face-to-face business meetings over virtual communication. Approximately one-third of business owners are fluent in English, a fact that should be taken into consideration prior to your visit.
Spain is definitely a more formal atmosphere than the U.S.
Be sure to carry a stack of business cards along on your trip, as the exchange of cards is customary.
Spanish business ethics require handshakes prior to and at the end of meetings.
Finally, professional dress in Spain entails a suit and tie.
What airport do you fly into for Barcelona?
You will land at Barcelona El Prat Airport. Foreign currency exchange is available at La Caixa Bank.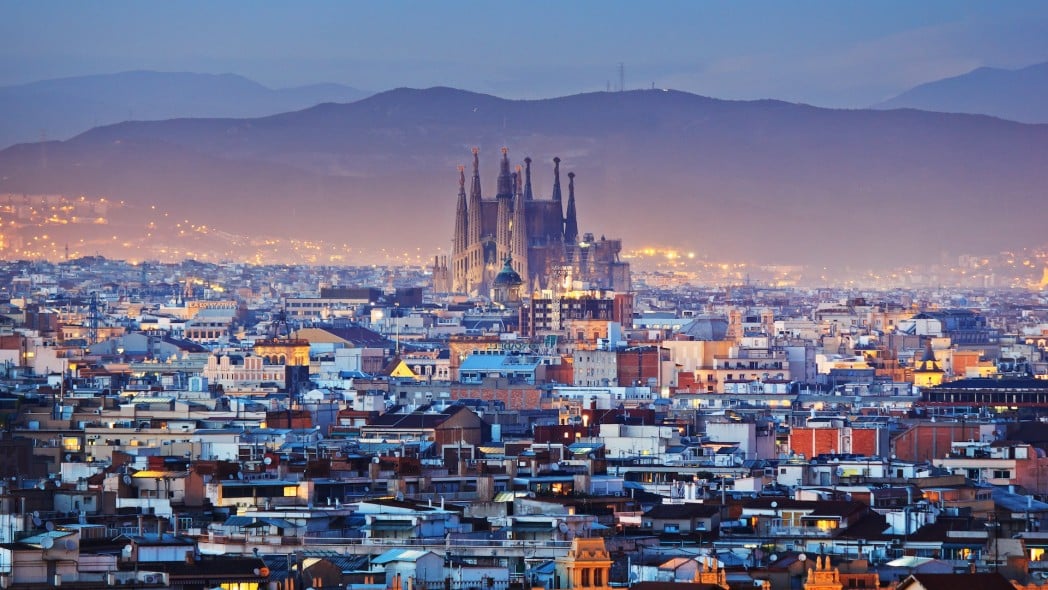 Getting Around in Barcelona
You can choose from several types of public transportation. It is better to take a train or bus from the airport.
Probably taking a taxi or renting a car are options for travelers who are not staying in the city.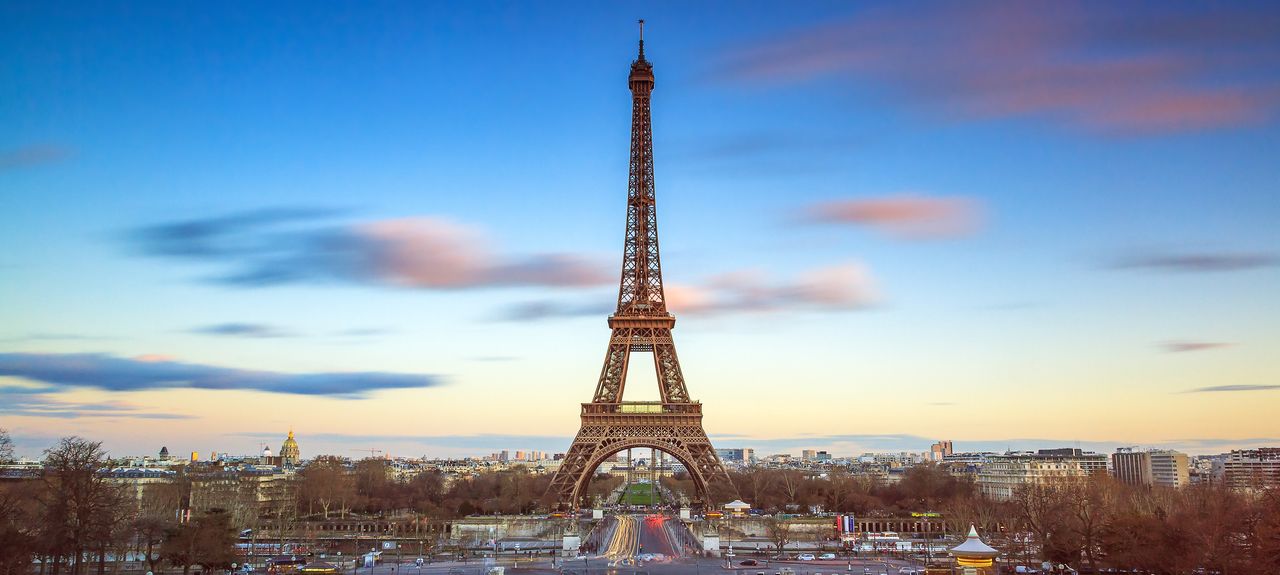 8. FRANCE
Whether you plan on doing business in Marseille, Lyon, Toulouse, or even sweet Paris, France will surely be the place to expand your business.
In France, it is vital to ensure that you make appointments because it is not acceptable to arrive at someone's home or business unannounced. It is an act of rudeness, whatever the occasion.
Punctuality, on the other hand, is quite nonchalant in business etiquette in France. The French people, in general, have a lenient attitude when it comes to arriving for appointments. So, it should come as no surprise if your French business associate arrives tardy.
Then again, staying late at the office is a common part of the French business culture, especially for individuals in more senior positions.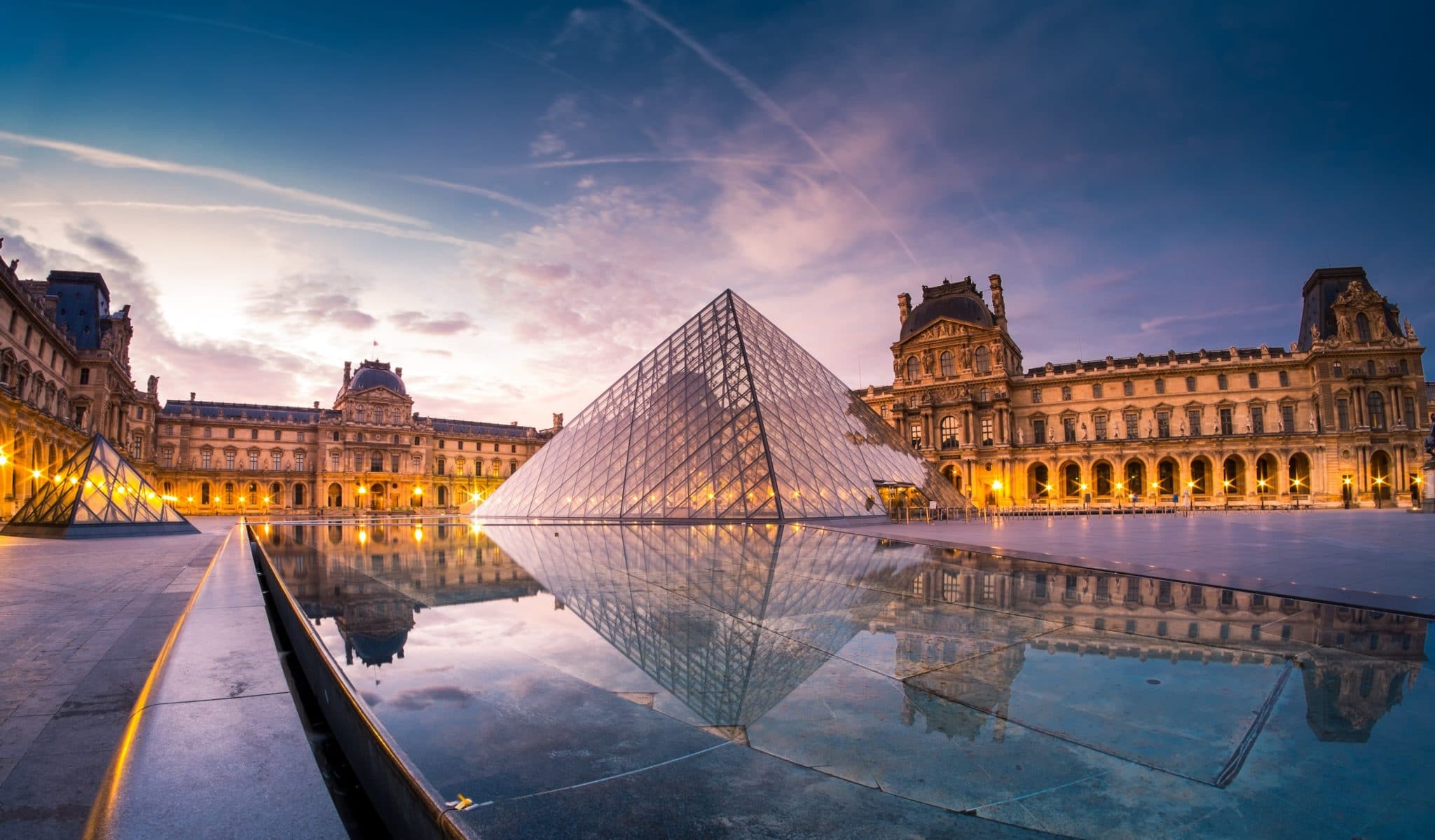 DOING BUSINESS IN PARIS
As all we know, Paris is the fashion capital of the world. Hence, you may need to turn your standard of "casual" up a notch. Knowing even a few phrases of French will stand you in good stead.
After all, I am sure you will find that nearly everything you eat in Paris is delicious.
France main airport
Flights to France will last at least eight hours. That's a whole business day so have it in mind when getting your cheap business class tickets to Paris and think about what you will be doing during the flight!
The Charles de Gaulle Airport is quite large and can be somewhat difficult to maneuver. However, if you are simply flying in and out of Paris's major airport, you should have minimal trouble.
Plan ahead, allowing yourself plenty of time to get through passport control.
Many terminals can only be reached by bus. So getting it is likely to take a little longer than you might think. Allow yourself enough time and all will be well.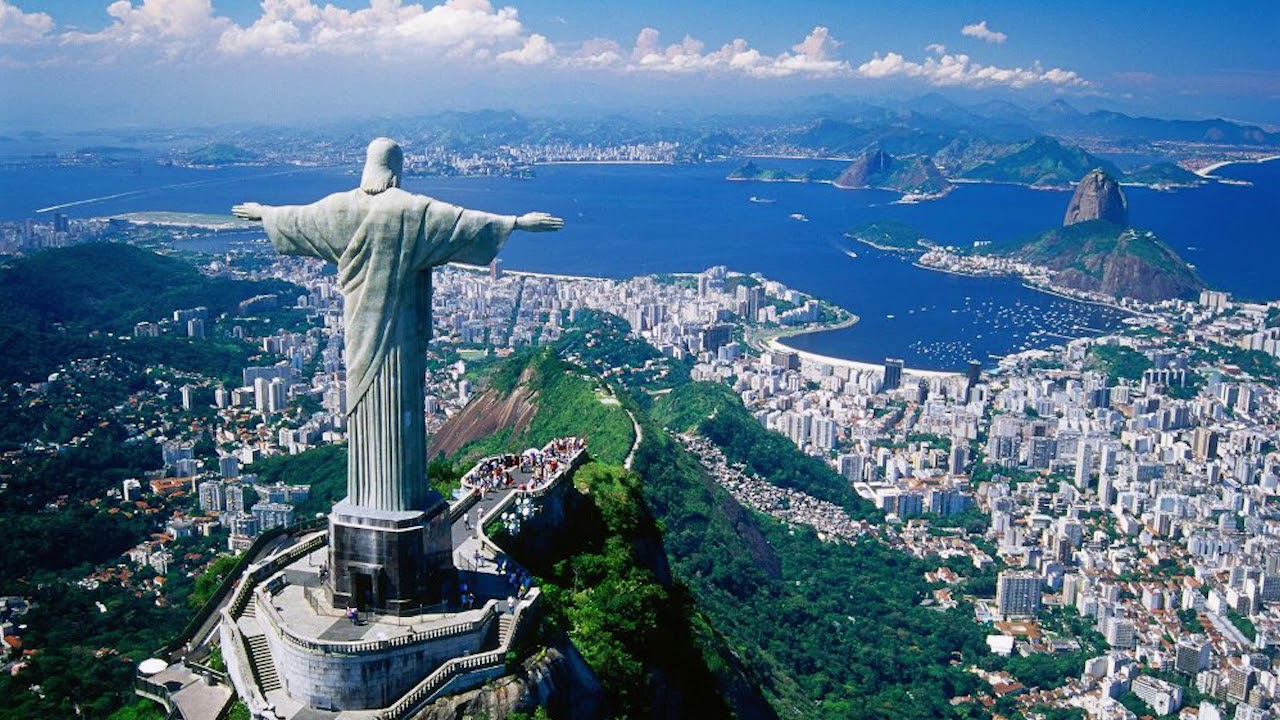 9. BRAZIL
Brazil is a beautiful country full of warm and friendly people. It has white-sand beaches and astonishing rain forests. It's the largest country in South America and the Latin American region and the fifth-largest market opportunity in the world.
According to the International Monetary Fund, Brazil is one of the leaders in technological development and is growing rapidly.
The country's currency is strong, and Brazil has one of the world's fastest-growing economies.
Business communication in Brazil
The general business climate is informal. Therefore, building personal relationships is a huge success factor in doing business in Brazil. Meetings will often start late and end late.
Also, make sure that you understand that small talk is an important part of the meeting and should not be rushed or just tolerated.
Although the business climate is less formal, your appearance is critical. You should dress to impress.
As I know, in places like Sao Paulo, it's common for men not to wear the Blazers to their suits.
Seems like, at subsequent meetings, it may not be necessary to dress as formally, and men may opt to lose the jacket and tie.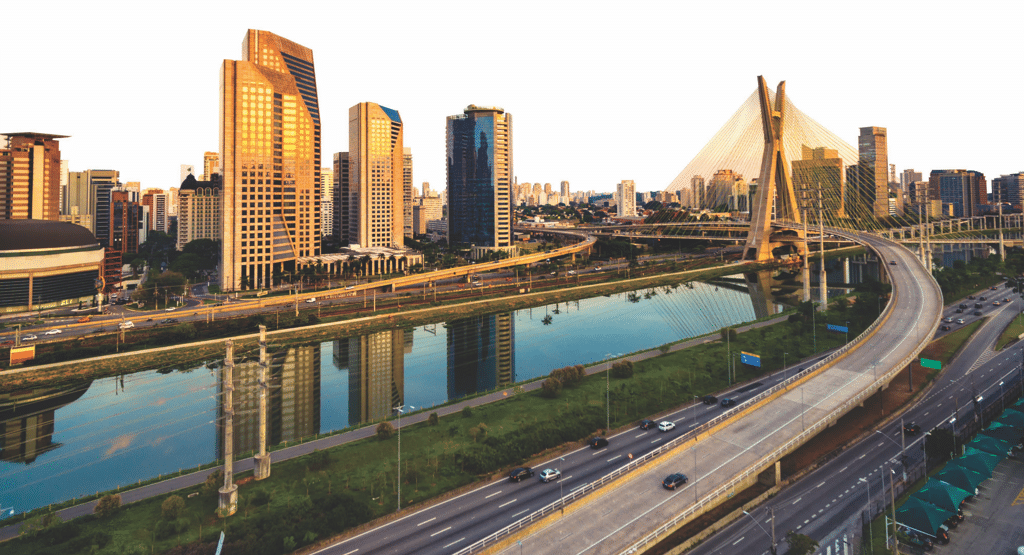 DOING BUSINESS IN SAO PAULO
Certainly, Sao Paulo is the largest city in Brazil and wonderful business destination. This amazing city is a melting pot of culture and full of diversity. The people are extremely friendly, warm and talkative. It's an easy place to strike up a conversation. Probably, you'll find Brazilians to be very passionate and emotive people.
The native language is Portuguese. However, most non-business people will not speak English. So, be prepared with English maps and instructions on how to get to your destination.
Brazil business Visa
Since there are no "airport visas" and immigration will refuse entry, you'll need a short-stay business visa prepared. This will give you up to 90 days to conduct your business.
Learn more about the entry requirements and required documentation to enter Brazil.
The national currency of Brazil
The currency in Brazil is the Real. The ATMs are probably the easiest way to get cash but use common sense when using an ATM. I recommend trying to avoid late night withdrawals.
Use your Credit cards. They are accepted at most locations, but traveler's checks are not. Most banks will not cash traveler's checks.
Airport Transportation
Your business class airfare will likely land at Sao Paulo International Airport in Guarulhos.
Getting around in Sao Paulo
Take a bus or a helicopter to Sao Paulo. The helicopter may be a concern if there's bad weather.
A more practical solution is to take a taxi. They are typically white cars with signs on the top of them.
The taxi trip to Sao Paulo will take anywhere from 50 minutes to 2 hours due to traffic in the city.
How safe is Brazil?
Seems like Sao Paulo and Brazil have a bad reputation for crime and violence. There was a time 10 or 15 years ago when the crime was more common in the city. But Sao Paul is fairly safe now.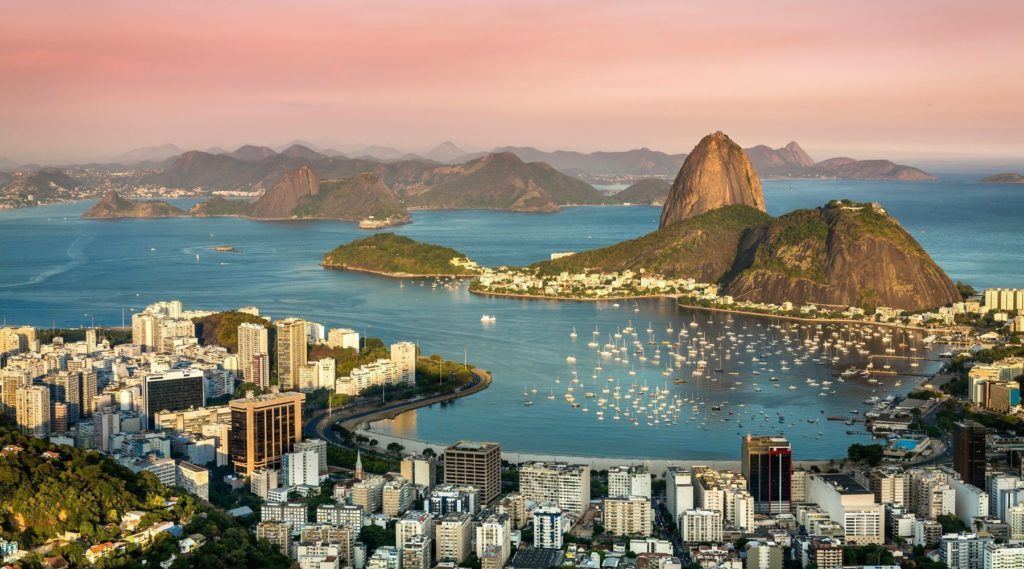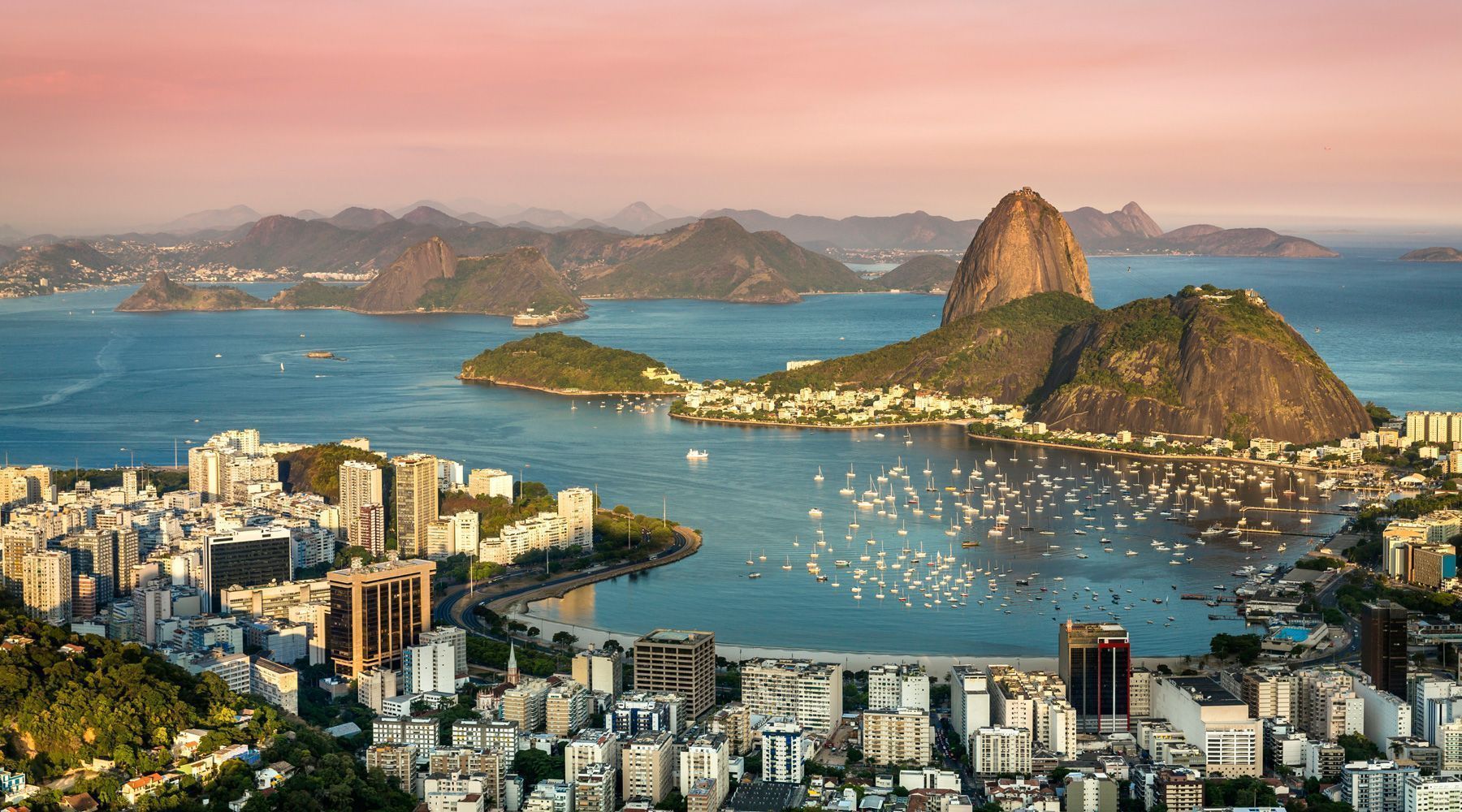 DOING BUSINESS IN RIO DE JANEIRO
As you might know, Rio de Janeiro is a beautiful city surrounded by mountains, rainforest and, of course, spectacular white-sand beaches. It's the second largest city in Brazil.
Recently, the Financial Times reported that Rio had become the number-one destination for foreign investments in Latin America.
Much of the reason for that economic growth comes from Rio's unemployment rate. It ranks as one of the lowest in the world.
In Rio, the business hours are typically 8:30 a.m. to 5:00 p.m., with an hour for lunch. Hence you may find that if you have scheduled a meeting later in the afternoon, your meeting may extend past 5:00 p.m.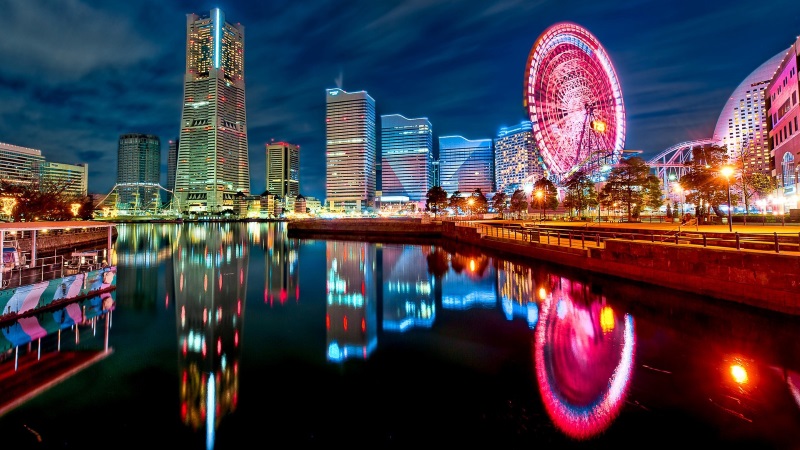 10. SOUTH KOREA
South Korea, also officially labeled the Republic of Korea, is a country in East Asia. Located in the southern region of the Korean peninsula, South Korea has an estimated 50 million residents. As an international business traveler, know that South Korea is a developed democracy and a member of the United Nations.
Doing business in any foreign country presents unique challenges and understanding cultural differences. As a result, it will help increase your chances of having a successful business trip. 
Korean business culture
The meetings in South Korea will generally start on time, as punctuality is important.
Generally, when entering a conference room, the most senior member should enter first. He or she should sit in the middle of the table.
Also, understand that, like any business interaction, personal relationships are important. So, building a rapport and a genuine relationship may be the best strategy for conducting business in South Korea.
Remember when greeting a South Korean business person, slightly bow and maintain eye contact. Sometimes a hand will be extended for a handshake.
Bring many business cards and accept business cards given to you with both hands. In addition, make sure to carefully review the business card before putting it away, as a sign of respect. I recommend it, especially in South Korea.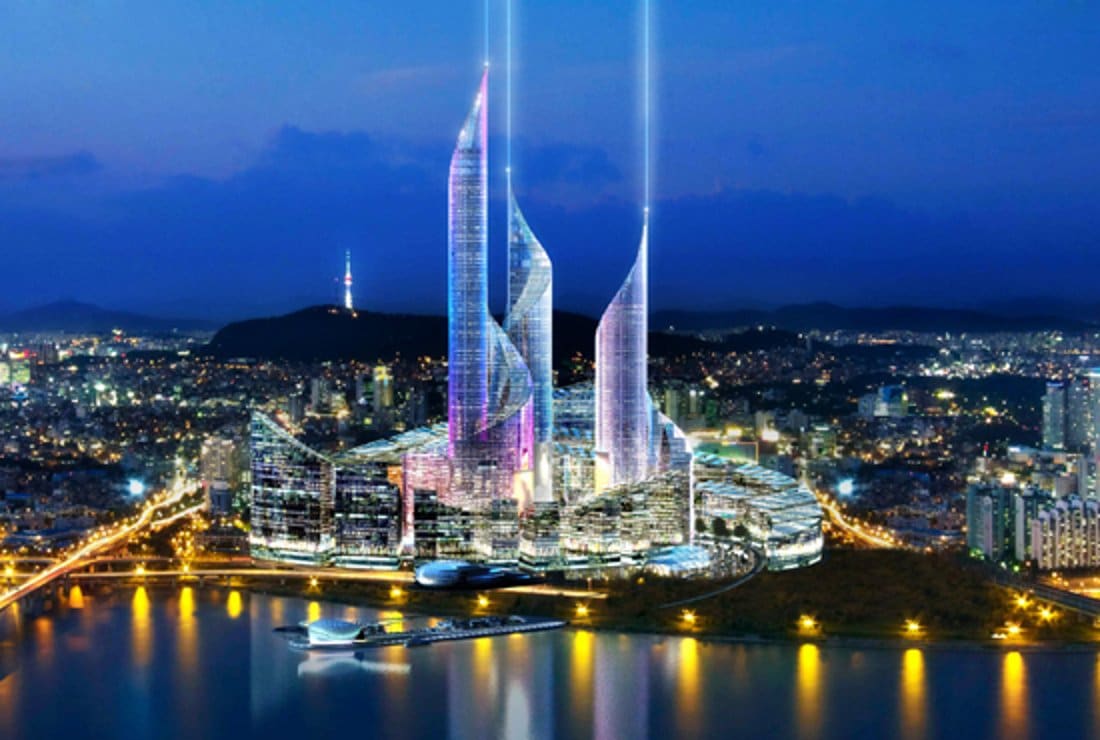 DOING BUSINESS IN SEOUL
Seoul is an enormous city with multiple districts and is the capital of South Korea. It has a population of over 10 million people.
For conducting successful business in Seoul, an understanding of the Korean culture is mandatory. In Seoul, most business people will hold to Confucian traditions. It focuses on respect and honor for senior members. Please keep the following in mind:
Firstly, cultivating a personal relationship will be essential for success.
Secondly, the South Korean business attire is formal and conservative for both men and women.
Finally, Korean business people keep a full schedule, so try not to arrive too early, or you may interrupt another meeting.
South Korea Visas
However, you will not likely need a visa if you are from the USA, Canada, UK, or Australia. A 90-day visa is given to most nationals from the USA. Still, it's best to check with the Embassy of the Republic of Korea for the most recent documentation requirements.
The official currency of South Korea
The official currency in Seoul is the Korean Won. It is available in 1,000, 5,000, 10,000, and 50,000 notes.
The best places to exchange your money are the airport, most hotels, and large banks.
In Seoul, major credit cards like Visa and MasterCard are accepted almost everywhere. So, feel free to bring your favorite cards. But check with your bank about any foreign exchange fees.
Use popular websites like Yahoo's Currencies Center to get the correct conversion rates.
Airport Transportation
Incheon International Airport is the largest and most popular airport in South Korea. It is about 43 miles from Seoul and one of the busiest airports in the world. Landing at it is an experience itself. I can confirm, it is one of the most luxurious and modern airports. It is home to the Korean museum of culture, a golf course, spa, ice skating rink, and private sleeping rooms.
You'll feel right at home after stepping off your luxurious business class flight to South Korea, with many things to see and do, while you wait for another flight or transportation to the city.
Getting Around in Seoul
There are many transportation options to your hotel from the airport. Many travelers enjoy the limousine buses that travel between the airport and major hotels.
However, a regular metered taxi may be the most practical and simple way to get to your hotel. Taxis are also an inexpensive way while traveling from meeting to meeting.
The Seoul Metropolitan Subway or chauffeured car service are also great options for transportation.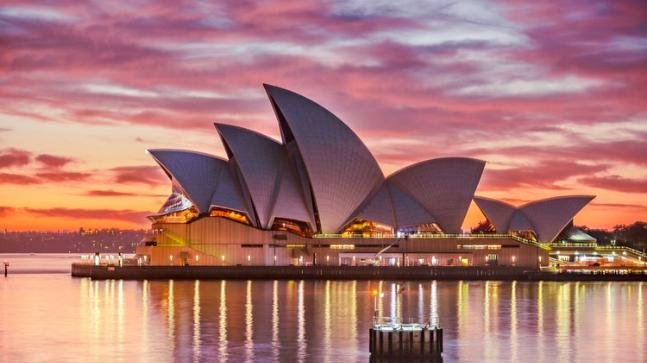 11. AUSTRALIA
First of all, Australia is the most significant island on the entire planet. Whether you're headed to Sydney, Melbourne, Brisbane or Auckland, you'll have plenty of opportunity for exceptional dining and fantastic entertainment.
Probably, it is the largest producer of minerals and metals in the world, including leading the way for industrial diamonds, opals, sapphires, alumina, and bauxite.
Even more, Transparency International ranks Australia as the eight least corrupt countries in the world, so rest assured the Aussies are honest business people.
Visa
Not sure if you require a visa? Go here.
What currency does Australia use
As I know, its accessibility to money is one of the many things that makes Australia an easy place to do business in.
The Australian dollar is a reserve currency and is among the most traded in the world. It have values of $5, $10, $20, $50 and $100 AUD.
If you plan on using a bank for foreign currency conversion, normal banking hours are Monday to Thursday 9am–4pm, and Friday 9am–5pm. ATMs are readily available throughout the city but be careful of any foreign exchange fees.
I am advising to inform your bank that you are traveling outside. Otherwise, you may not have instant access to your accounts once you land in Sydney.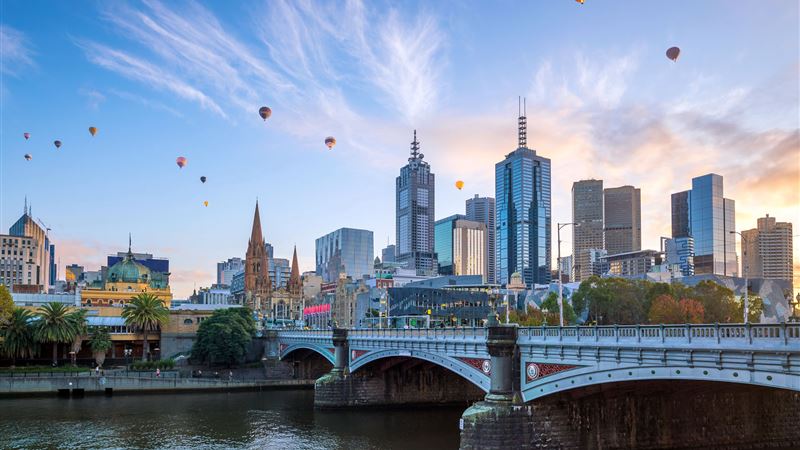 Getting Around in Melbourne
Do not worry, Melbourne's Central Business District is about 30 minutes in a cab from the airport and is an easily navigable area.
The Melbourne tramway network is the primary public transport system. You will find traveling from meeting to meeting very convenient using the local tram system. I recommend it.
DOING BUSINESS IN SYDNEY
In Sydney are known for their love of sports and their informality when it comes to communication, often preferring working on a first-name basis.
Australians are very direct. They don's beat around the bush and get straight to the point. Small talk should be kept at a minimum.
The local people are known to have a colorful sense of humor, even informal settings. Don't be surprised if they make an off-topic joke. It is a regular part of the Australian negotiation style.
Business meetings in Sydney have a conservative, formal dress code. Much like in any other Western country, you have to dress professionally for all formal meetings.
Be on time for any commitments is also an essential part of the business communication in Australia.
For those unfamiliar with the local customs, we have found a useful guide on how to do business in Australia. Read this guide to get general information on the country, the local government, political system and more.
Lastly, remember to consider the time zone difference. Sydney is UTC/GMT +10 hours. If the difference in the time zone is great, you may need a good night's sleep before you handle your business meeting.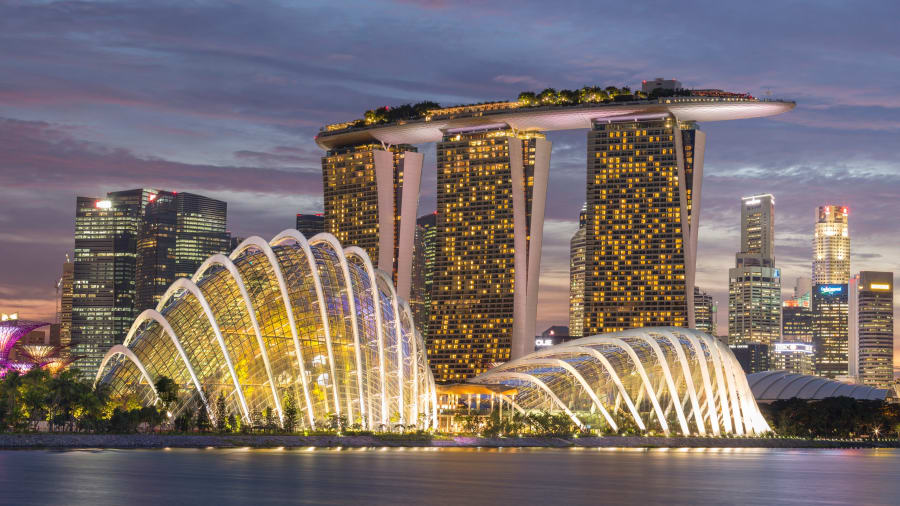 12. SINGAPORE
Singapore, the Lion City, is a sizable city-state in South-East Asia, that continues to grow and expand what it has to offer for business development. With industrial development in electronics, financial services, petroleum refining, and biotechnology, Singapore is a great place to develop new business relationships.
Multiple languages are spoken in Singapore, which includes: Mandarin, Malay, Tamil, and Chinese. However, English is considered to be the main business language (as it was a British Colony for many years).
Singapore's business culture is a fusion of Asian and Indian customs, so it's important to understand the proper ethics.
Read a few Singapore etiquette tips:
Singapore is heavily influenced by Asian culture and philosophies around the business. It includes building a strong relationship before the business is discussed. Keep in mind that your ability to build rapport and demonstrate good character may be just as important as the deal itself.
Punctuality is crucial, so make sure you are on time.
Do not be too emotional or loud. It may be considered disrespectful and offensive.
Make sure you pay attention to detail
For additional tips on proper local etiquettes, please visit this useful resource.
Is a visa required for Singapore
As with all international travel, it's always best to check the most current Visa requirements for your particular nationality. Visit this site for additional Visa related information.
What is the name of the Singapore currency
The official currency in Singapore is the Singapore dollar.
Use popular websites like Yahoo's Currencies Center to get the correct conversion rates before landing in Singapore.
Airport Transportation
The Lion City has one of the most efficient airports for travelers and because of that, the demand for cheap business class fares to Singapore is very high. If you're the type of person that loathes waiting for your bags, you'll love the airport in Singapore. By the time you get off the plane and make it to the baggage claim area, your bags will already be waiting for you. It does not happen often, right?
Getting Around Singapore
Singapore has an underground railroad system called the Mass Rapid Transit (MRT) that will take you into the center of town. I as know, the MRT is fairly inexpensive, but rarely used by business travelers due to the reasonable price and accessibility taxis.
A taxi will cost you about $20 Singapore dollars and the best way to get a ride quickly is to arrange pickup beforehand.
I simply text message the taxi company and a driver will be at the airport in minutes.
This simple tip helped me to get to my hotel faster. On the other hand, you won't have to compete with the other business travelers trying to hitch a ride into the central business district.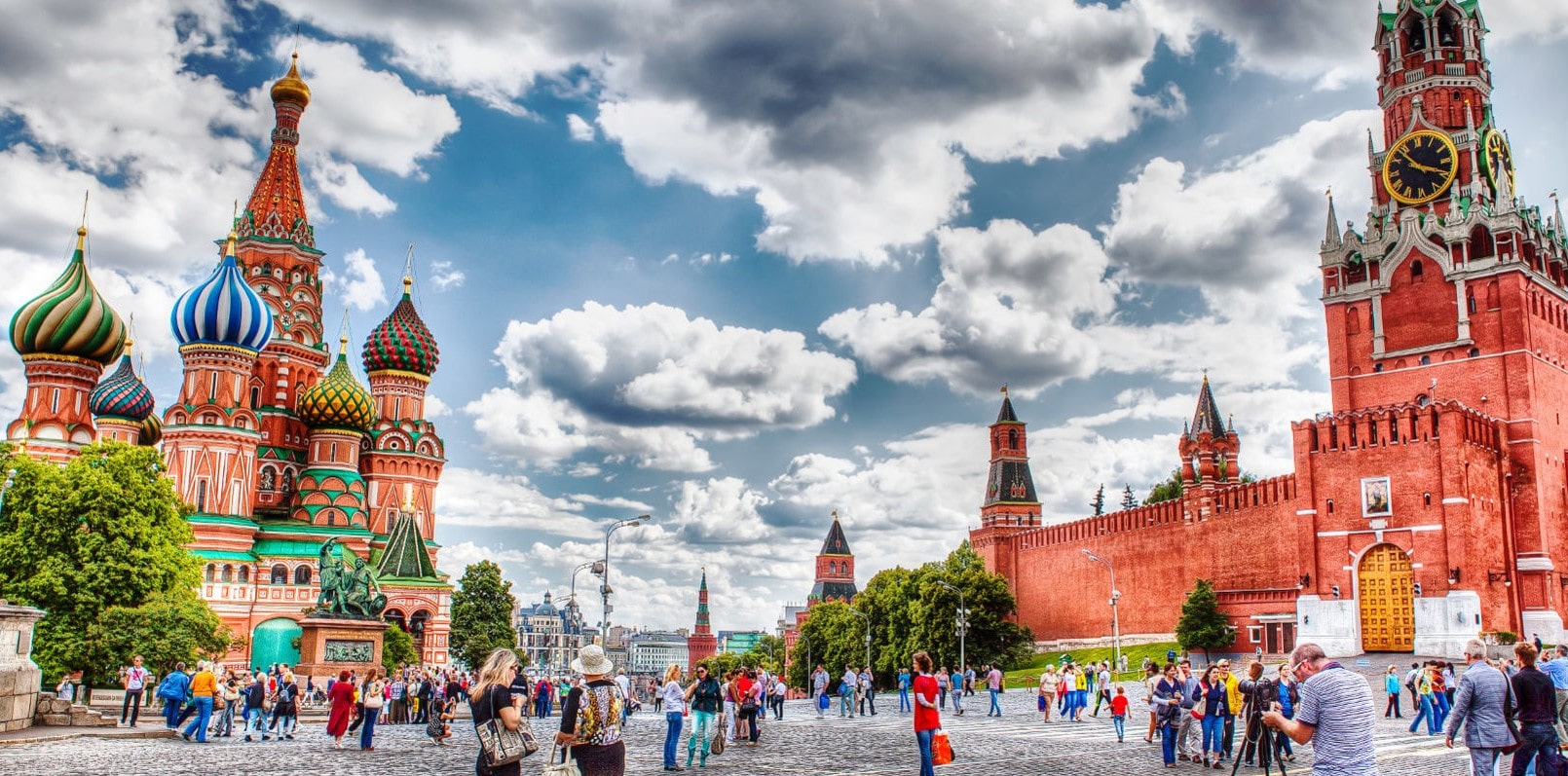 13. RUSSIA
Russia also was known as the Russian Federation is the world's 9th most populous country in the world. It has over 140 million people. The country is a powerhouse, with a large reserve of oil and natural gas and a stash of nuclear weapons.
Nonetheless, the perception that Russia is a cold dark place is just a myth. It can be a good place to do business if the proper research is completed and prior contacts are made.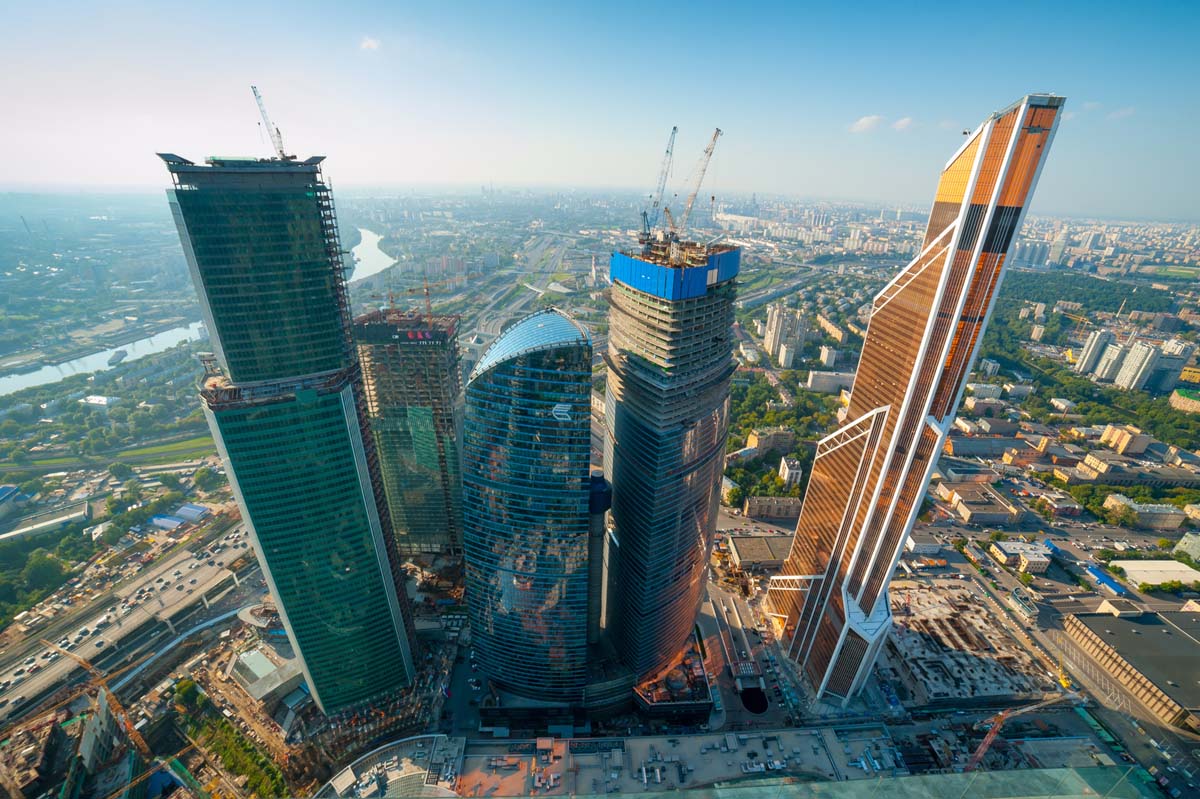 Doing Business in Moscow
As in many other countries, building relationships is the key. I can assure you, in Moscow, trust and partnerships are essential to getting deals done. You'll find that many of the deals will get closed outside of the office.
Generally speaking, things that matter in a western business word, matter in the Russian business culture like relationships, trust, and loyalty.
Most importantly, English is not universally spoken, so it's advised to have an interpreter for your business meetings in Russia. Although many Russian businessmen know English, it's best to be prepared and be able to finish the business conversation in their mother language.
What is the visa policy of Russia
The United States and Russia government entered into a visa agreement on September 9th, 2012, so the visa requirement is fairly new.
A US citizen will not be able to get a visa upon arrival, so make sure you take the proper steps before arriving for admission into the country.
Visit the Bureau of Consular Affairs website for the most current information regarding travel documentation for entry into the Russian Federation.
What is the Russian currency
The Russian Ruble is the official currency of Russia. Notes come in denominations of 10, 50, 100, 500, 1000, and 5000.
There will be money exchange counters at the airport and it is a good place to make the exchange.
However, the majority of restaurants and hotels will accept credit cards like Visa and MasterCard. As always, check with the exchange rate with your bank prior to traveling.
Russia main Airports
I was not surprised that Russia has many airports. There are three main ones including Moscow Domodedovo, Sheremetyevo, and Vnukovolargest.
Of the three, Moscow Domodedovo Airport receives the most traffic and is considered to be the main international airport in the country and also landing place for most of the low-priced business class flights to Russia.
Getting Around Moscow
Like most airports, Domodedovo Airport has a few different options for transportation. I used public transportation, private car service, rental cars and of course, taxis.
Finally, If you are not going to drive, a taxi may be the most practical option to get to and from your hotel.
14. SOUTH AFRICA
Firstly, South Africa is extremely diverse, both in culture and economy. The country is a cosmopolitan society comprising a wide variety of cultures, languages, and religions. In fact, there are 11 official languages in South Africa alone.
It is also officially known as the Republic of South Africa and is the 25th largest country in the world with approximately 53 million people.
Visa policy of South Africa
Travelers visiting for the purpose of business, tourism or who are just in transit, will not need a visa if their stay is 90 days or less.
If you plan on staying for more than 90 days, you will need to get a visa, or you'll be fined 3000 rands.
I recommend visiting the Bureau of Consular Affairs website for the most current information regarding travel documentation for entry into South Africa.
What currency does South Africa use
Their money is called South African Rand. Good news is that many currencies have a favorable exchange rate, which makes South Africa an inexpensive destination.
All major credit cards are accepted at most hotels and restaurants.
If you need additional information regarding converting currency visit Yahoo's Currency Converter.
Airport Transportation
I know three major airports in South Africa.
At the World Airport Awards 2013, Cape Town International Airport was ranked as the #1 airport in Africa and 22nd globally.
King Shaka International Airport is rated as the second-best airport and Tambo International Airport was positioned at 28th place globally.
Judgment
Here are 14 of the best destinations that Americans fly for business. All over the world, these cities are the most beautiful to visit or even better in doing business.
Just keep in mind these 3 important rules:
Firstly, p

unctuality is crucial, so make sure you are on time.
Secondly, cultivating a personal relationship will be essential for success.
Finally, the dress should be formal and conservative for both men and women.
You can break these rules only in Brazil, and Spain. The people there are really friendly even when doing business for thousand dollars. Still, take small gifts and be curious about everything you will be part of. Your attitude and personality will be the ice-breaker you need.
Now flying business class to London, Paris, Tokyo or Beijing is not unreasonably expensive. We can give you up to 70% discount deals on first and business class tickets to them.
Resources
To learn more about how you can get discounted business flights I recommend to read our Get Cheap Business Class Tickets – Best Flight Deals Guide here
If you want to go further and read more about the most luxurious first class deals, please check our How to Get Cheap First Class Flights in 2018 [up to 70% Discount] guide
Give our travel insiders a call Today
Search for our best estimated quote or call for today's lowest price.