Whether you're running a small start-up with just a couple of employees or a larger business with several branches, it's vital to understand the importance of business finance. From paying suppliers and employees to covering daily running costs, paying for corporate trips and more, your financial obligations need to be managed with care and consideration to avoid any confusion. As some might note, the fast pace of the "corporate rat race" is one of the reasons why business vs personal credit card topic is more relevant than ever.
And as your business grows, you'll only have more people to pay and supplies to order, so the significance of this issue will only get bigger and broader over time. That's why millions of businesses make use of business credit cards, rather than personal credit cards, for their business expenses.
But there are still many people out there unsure whether they should carry on using a personal credit card or make the switch to a business card. This article will take a look at the business vs personal credit card issue; what business credit cards are, how they differ from personal credit cards, and what you might be interested in getting one.
Business Credit Cards: A Definition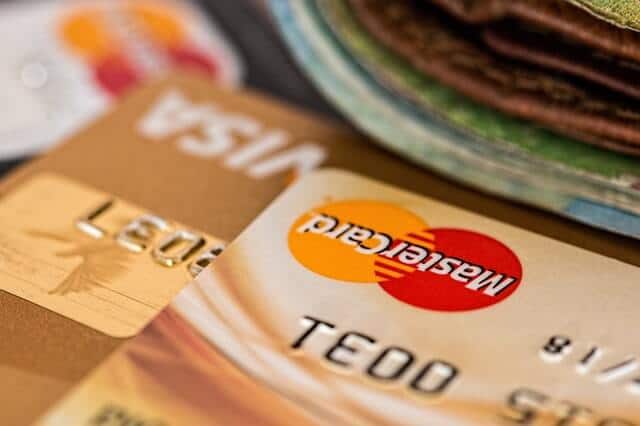 A business credit card, as the term implies, is a credit card used purely for your business use rather than personal use. These cards are used to cover the costs of your company expenses, paying employee salaries, ordering supplies, etc. They're available for businesses of all shapes and sizes and offer a lot of useful advantages (more on that later).
How to Use a Business Credit Card
Just like a personal credit card, a business credit card gives the user access to a line of credit with a set limit. They can then use this card to make purchases, withdraw money, pay bills, and more. Just like the personal credit cards used by millions every day, business credit cards also come with interest charges that are applied on unpaid balances at the end of each billing cycle.
You can obtain business credit cards through all major banks. It's wise to compare the different providers and options as there are a lot of different card types out there. They all have their own terms, conditions, and features, as well as sometimes coming with unique business bonuses and benefits for the user to enjoy.
Business Credit Card vs. Personal Credit Card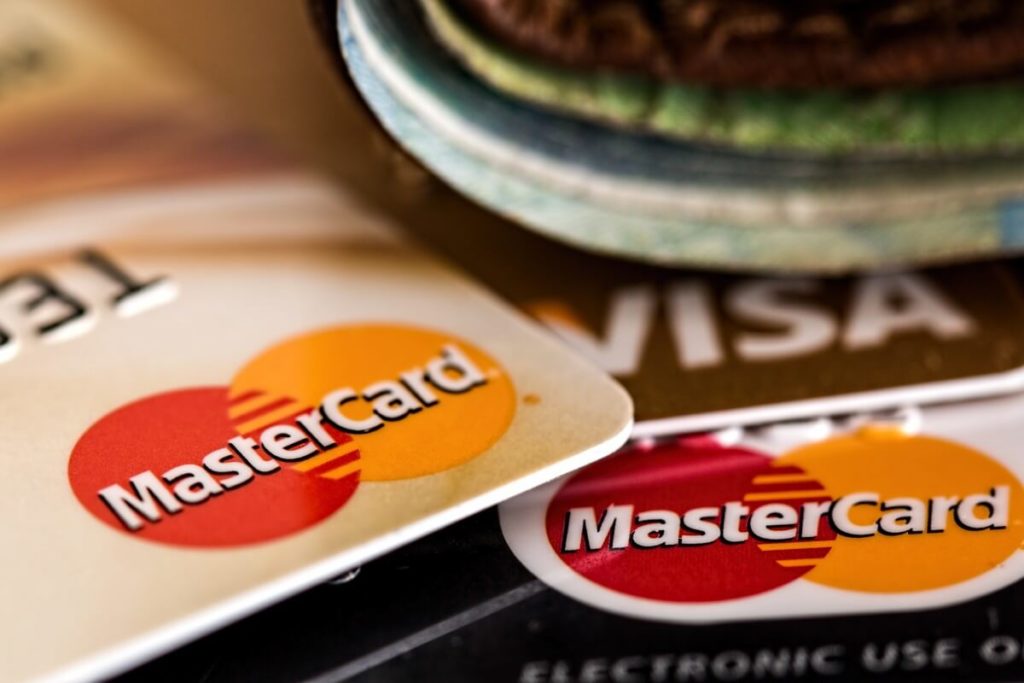 When it comes to credit cards for business vs. personal credit cards, there are some essential things to know. From their names, it's clear to see that a business credit card should be used for business expenses. In contrast, a personal credit card is the kind you carry around each day to pay for things like groceries, bills, and other goods and services for yourself and your family.
Business cards are specifically designed for business use, whereas personal credit cards are made to be used by everyone in day to day life. You can judge this based on the way the cards function, how the application process goes, the kinds of benefits and rewards you get for owning and using the card, and the fees and interest rates too.
One type of card is better suited for business than the other. However, many people still hesitate when it comes to getting a business credit card. They aren't sure of the exact differences and unique aspects of these cards compared to their personal counterparts.
Let's take a look at some of the key differences in terms of business vs personal credit card usage:
The Application – Usually, when applying for a business credit card, you'll need to provide tax details for your business to be approved. Depending on the bank you choose, you might also find that different banks have different rules in place to determine who gets approved and who gets denied. They might ask for more details about your business, for example. Approval rates are higher for companies with more employees and better turnover. This means that if your business has already established a good foundation, it'll be easier to get cards.
Offers and Bonuses – It's important to note that business credit cards and personal credit cards are treated as totally separate and unique products. So, let's say you already have a personal American Express card and enjoyed a welcome bonus when opening your account. If you apply for a business American Express card, you'll still be eligible for the separate welcome offer, and the bank will treat you like a new customer. This is partly why an increasing number (37%) of millennials and young start-up owners are using business credit cards.
Credit – It's also important to note that when you make an application for a business credit card with a bank, they'll run a hard check on your credit report. Then, once getting the card, it actually counts as a separate line of credit to your personal card. Your business has its own credit score, which can be built up by using the business card and paying it off regularly. It's often easier to build up credit for your business. Surveys have even shown that small business owners have higher credit scores compared to consumers (721 vs. 673).
Higher Rates and Fees – One of the reasons why many people wonder whether or not they really need a business credit card is to do with fees and rates. Often, business credit cards come with much higher interest rates and fees than personal credit cards. This doesn't mean you should use a personal credit card for business instead, but it does mean you need to be careful. Banks can change your APR and impose significant penalties without warning, so it's vital to be aware of the details.
Simple Recordkeeping for Businesses – Another unique difference of business credit card compared to personal credit cards is how easy it can be to track transactions and expenses with a business card. They often have online portals or apps that let you keep track of purchases and payments made with the card, giving your accounting team less work to do each month. It's even possible to set up automatic alerts that will send you a text or email whenever you use the card, providing detailed info on the transaction.
Unique Bonuses – Depending on which card you get and which bank you choose, you can also find that business credit cards offer separate and exclusive bonuses that can cater to your business needs. The American Express Business Platinum Card, for example, includes access to airport lounges while traveling and a 'Concierge' service for arranging meetings and reserving transportation. These unique bonuses and benefits give you more options for conducting business, meeting clients, and so much more.
Protections – When it comes to business credit card vs. personal credit cards, protections can be very different. This means you can't use a business credit card and expect to have the same coverage through things like the Credit Card Act of 2009. And this is why it's so important to read the small print. Some trusted banks will offer the same protections to you if you're running a small business. However, this isn't always true, so be sure to consult with your bank and find out more before agreeing.
Higher Limits – Another major difference to note for anyone asking themselves, "Should I get a business credit card?" comes with credit. Since business credit cards are often used for greater expenses, like paying suppliers and covering operating costs, the limits are usually higher. This means you get access to more credit each month, and it can also help your business' credit score rise more quickly too. Such a feature can be very beneficial in the future if ever you want to apply for additional cards, loans, or other forms of credit.
Payments Can Be Managed Differently – Here's another key difference to note in the world of business vs. personal credit card transactions. Payments can be applied or managed differently. For example, an issuer might apply your payment to a part of your balance with lower interest. This means that the higher interest part of your debt will continue getting bigger, so it can be crucial to keep track of your business credit card payments, monitoring precisely what you owe and how much interest is building up over time.
Should I Get A Business Credit Card?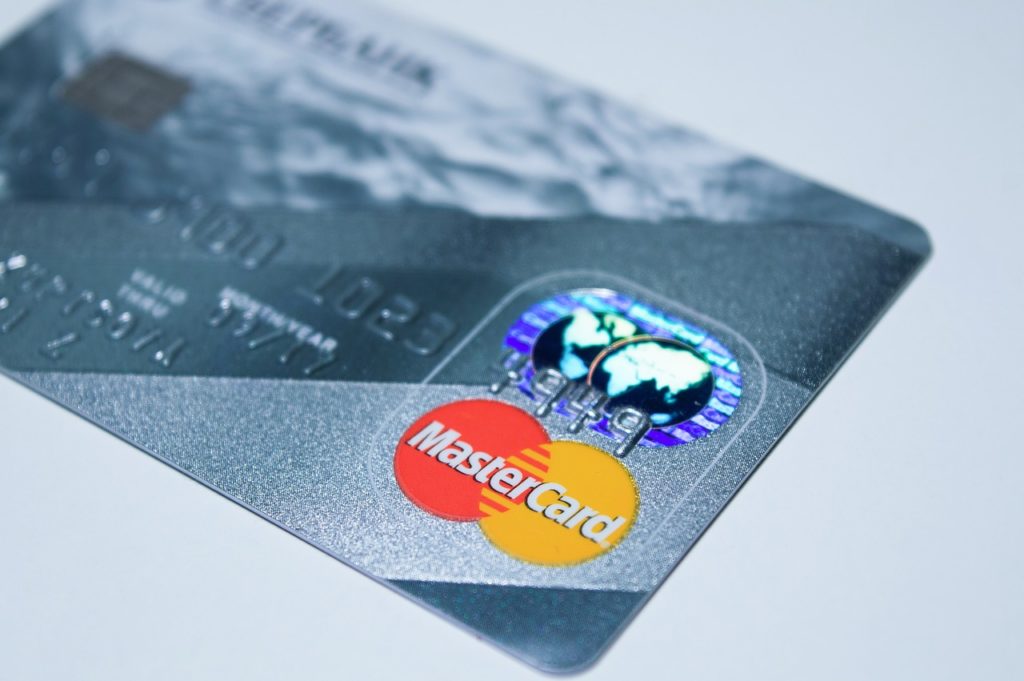 Many small business owners and start-ups find themselves asking "Do I need a business credit card?" and the short answer is yes. Trying to use a personal credit card for business orders, purchases, and payments can quickly become overwhelming. The best business cards help to simplify the entire concept of company finances, as well as offering the following significant benefits:
Simple Approval – In general, even without a long credit history or high credit score, it's not too hard to get approved for a business credit card. Even if one bank says no, there's usually always another bank that will say yes.
Useful for Business Expenses – One of the primary advantages of having a business credit card over a personal credit card is being able to use the card to cover typical business expenses. This can include travel to and from destinations with cheap business and first-class flights.
Keep Up with Payments – When cash flow is running low due to a slow sales period or some other factor, having a line of credit to fall back on and cover your immediate expenses can be very useful and even help to save a business.
Convenient – Personal credit cards are so popular because of their convenience, and the same logic applies to business credit cards too. It's so easy to simply swipe a card or enter your number online to make a purchase or cash withdrawal, rather than dealing with checks or transfers.
Bonuses – As mentioned above, a lot of leading business credit cards also come with a range of useful bonuses, welcome offers, and incentives. These offers can actually help your business, giving you more air miles for cheap luxury corporate travel with CheapBizClass or assistance with arranging meetings and entertaining your clients.
Build Up Business Credit – The higher your business credit score, the better your chances will be in the future of being approved for other financial services like loans and equipment finance. A great way to build up business credit, especially for small businesses and start-ups, is to make use of a business credit card.
Time-Saving – Having a business credit card can be a significant time-saver for your company. Your accounting team will have far less work to do. Using a card for things like work expenses immediately wipes out the need for something like expenses forms and refunds.
Conclusion: Are Business Credit Cards Worth It?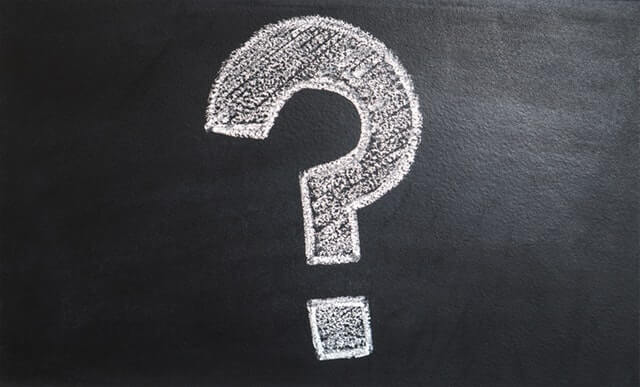 Business credit cards are not flawless. They have some drawbacks, including the higher than average interest rates and fees when compared to a personal credit card. There's also the matter of potential security issues that can arise if cards are handed out around employees without proper regulation, along with the fact that if a business owner can't keep up with the payments, they're the ones who will have to pay the price in the long term.
However, in spite of these drawbacks, business credit cards are generally regarded as an essential part of running a modern business. They offer a lot of advantages, and it makes far more sense to have a separate line of credit for your business than your personal expenditure. When it comes to business vs. personal credit cards, it's clear to see that the business cards are the clear winners.
Mixing personal and business expenses can get complicated very quickly. We would recommend obtaining a business credit card if you want to have better control and more organized business finances. Just be sure to compare offers and take precautionary steps to ensure that the card is used correctly.