Ethiopian Airlines' New B777 Business Class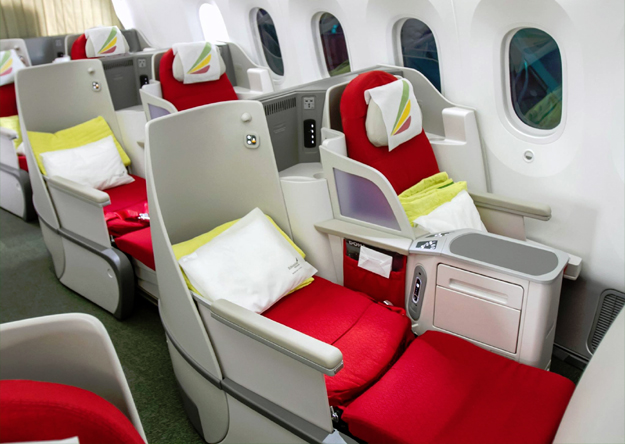 Ethiopian Airlines, a Pan-African international carrier with over 200 daily departures, has recently completely renovated its Boeing 777-200 & -300 planes. The greatest improvement on the fleet? A newly-redesigned business class seats with increased service, technology, and elegant seating. CEO Ato Tewolde Gebremariam said, "We are very pleased to provide our passengers with the best onboard experience especially on our long-haul routes."
The new business class was made under a huge investment and renovation strategy by the airline and includes a total reworking of the IFE and software, as well as a complete restructuring of passenger service on-flight. As for the business class itself, the stylish and colorful new business class seating also boasts the new business-class standard: fully-flat seats for the most comfortable and restful flight on long-haul business flights.
Give our travel insiders a call Today
Search for our best estimated quote or call for today's lowest price.