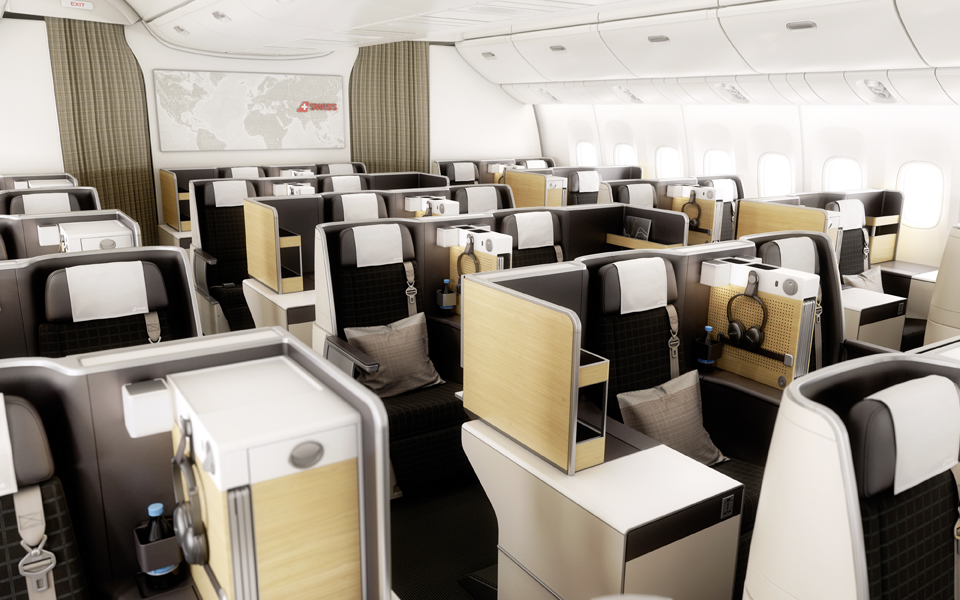 Swiss International Air Lines AG has a very special and highly sought-after seat found in the business class of the airline's Airbus A330 and A340 jets and is set to be found on the new Boeing 777-300ER aircraft as well. These affordable business class flights feature a highly unique seating arrangement, which alternates down the left side in either pairs or singles, on the right side are arranged solely as singles, and middle seats set in off-set pairings.
However, its the single seats on the left side of the business class that has caused such a stir for customers. These seats come equipped with two consoles and two tables a seat and allow those who are lucky enough to snag one of the few double-console single seats to spread their belongings out and multi-task. On the Swiss A330 and A340, the seats at 4A and 6A are especially coveted by those in the know, as they come with an extended footwell for the bed to spread out into.
In the new Boeing 777-300ER business class, the Swiss "thrones" have somehow gotten even better. With the new wider body of the 777-300ERs, Swiss International Air Lines AG has been able to boost the number of "thrones" in business class to 12, with the prized seats located on both the left and right sides of business class. Add to that a doubling in available storage to the window-side console and you have even more places to keep your goods in flight.