FIND OUT WHAT YOU CAN GET FOR THE MONEY!
2018 is undoubtedly a year in which we can fly from A to B with a price range of $3,99 to $25000.
But is it all about the money?
Get to know the features, characteristics, experiences, and prices of each cabin class.
Please include attribution to https://www.cheapbizclass.com with this graphic.

Economy Class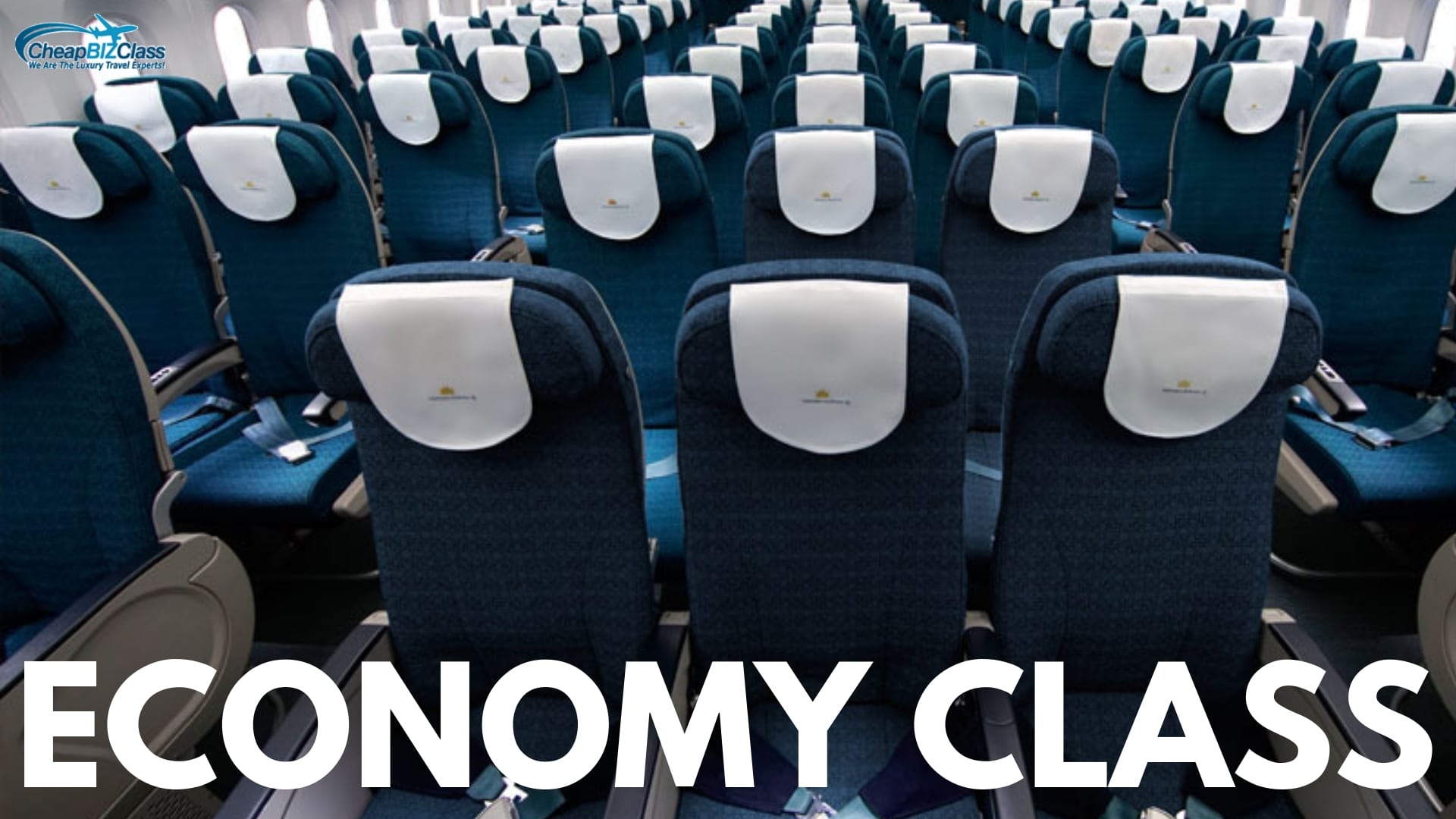 Economy Class flights are suitable for all people who want to save a significant amount of money on their travels at ticket prices up to $1,100 and can not afford to pay even for cheap Business Class flights.
A seat in a plane, legroom varying from 28" to 34", and 17" – 33" wide, foods and drinks, a TV screen and a toilet – this is the Economic Class in a nutshell.
Whether it is about expensive first class flights to Dubai or cheap business class seats, long-haul flying is extremely exhausting. But fortunately, there is much you can do to make your flying experience more cosy, pleasant and worthwhile.
For instance, book your flight at the right time. Also, make sure you choose the best flight search engine with a rock-bottom fare.
It is a good idea to invest in noise cancelling headphones, ask for an exit row seat and buy BYO airline food, which is much more qualitative and healthy.
Premium Economy Class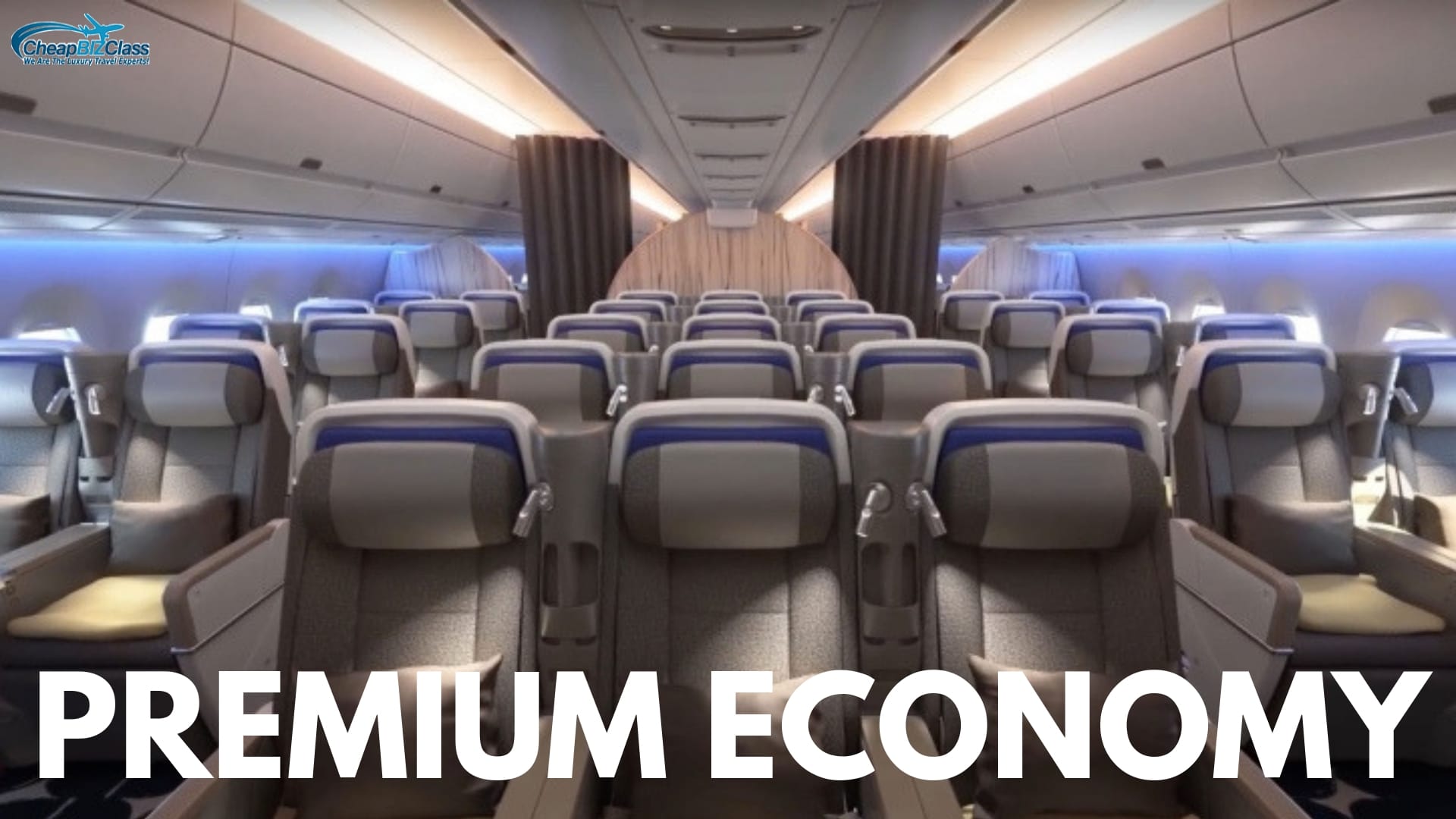 In its essence, Premium Economy Class is a flying experience that bridge the gap between the standard Economy Class and Business Class cabins.
However, Premium Economy Class tickets, which are up to $2,500 cost much less than cheap Business Class tickets.
In comparison with a seat in Economy, you get a wider seat with a greater pitch, a larger TV screen, a choice of better meal and drinks, a greater baggage allowance and priority boarding.
An essential detail is the fact that you will not be allowed in the Business Class lounge, a lie-flat seat, a separate toilet or the attentive service in Business.
Nevertheless, in the opinion of the most business travellers, they can work successfully in Premium Economy, which is nearly impossible in Economy.
Business Class
They say that flying Business Class is just a step away from the exceptionally luxurious experience called First Class. But unfortunately, one can easily find low-priced business class flights to Hawaii, which is absolutely impossible when it comes to First Class flights to Hawaii.
Yet, one gets a perfectly different class where everything is much better. You can get discounted business class tickets at prices starting from $2,500.
In return, travellers enjoy pre-flight drinks, excellent meals served with proper knives and forks, a full flat-bed seat with a width going as wide as 34" and pitch all the way to 87, a dedicated lounge in the airport, priority boarding, a video system for entertaining and chauffeured pick-up and drop-off service.
In fact, Business Class is becoming so good, that a multitude of airlines has already abandoned their First Class seats.
First Class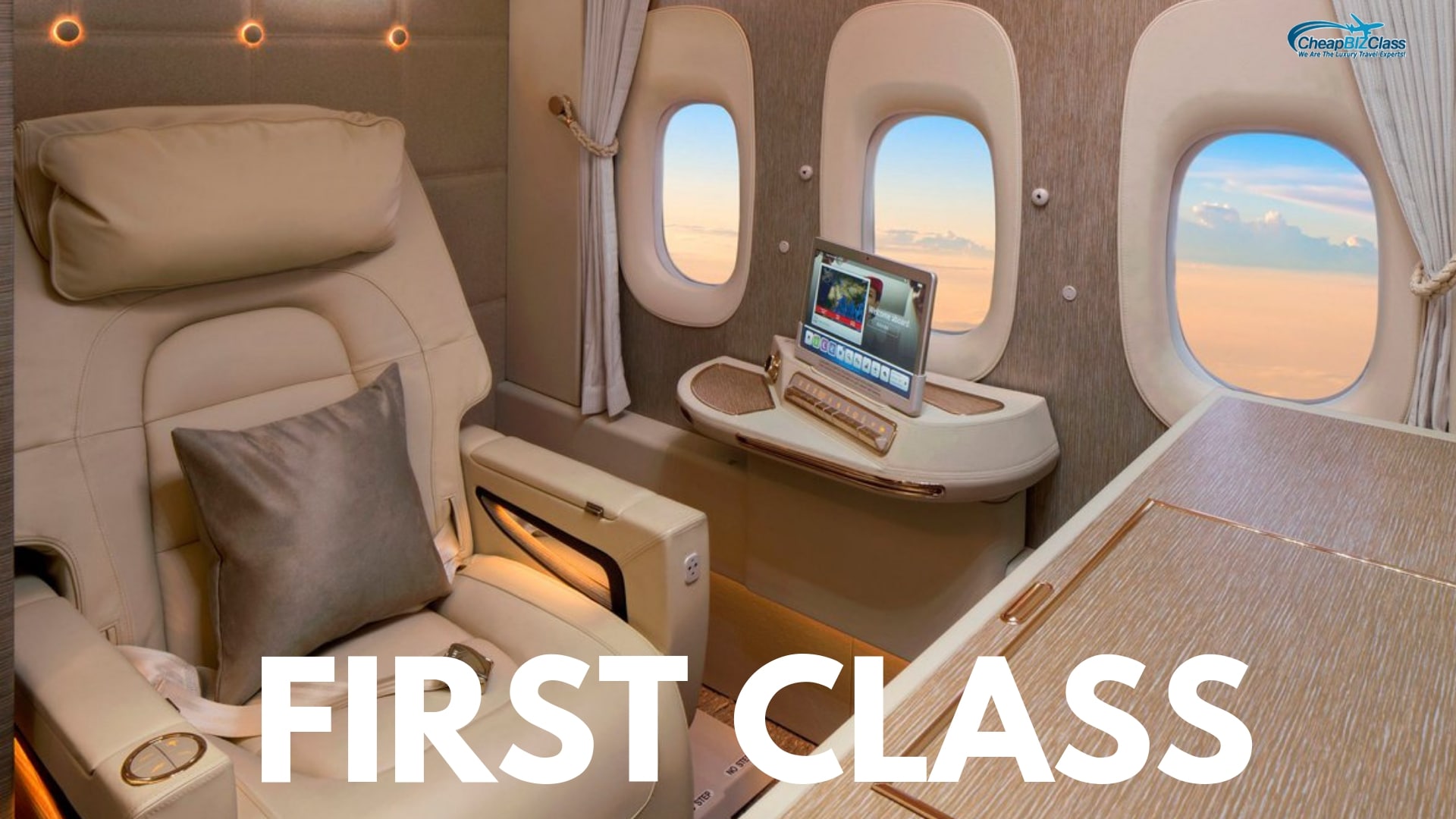 With its ticket prices starting from $3,500, flying First Class is not only worth every penny but could also be called ,,The Grandeur of air travel''.
The fundamental difference between cheap first class flights to Dubai and cheap Business Class flights to Dubai, for example, is the price at which seats in First class cost to five times as much as Business Class seats.
Reserved mainly for popular personalities and millionaires, admirers of First Class flights to Hawaii, First Class travel spoils its passengers with a luxury roomy seat up to 32" wide and max pitch of 92'', a dedicated lounge in the airport, privacy, pre-flight drinks, menus and dishes created by Michelin starred chefs, priority boarding, a video system for entertaining, chauffeured pick-up and drop-off service, and, last but not the least, celebrities or super-rich passengers next to you.
Do you know?
Were you aware of the fact that you can fly in Business Class on a budget?

If not, just check www.CheapBIZClass.com/ for our one-of-a-kind promotions, cheap business class tickets, free upgrades, special discounts and that only the savviest travellers know how to access.
It is not difficult to become one!